The most beautiful costume jewellery to celebrate the new year 
Sparkling New Year's Eve.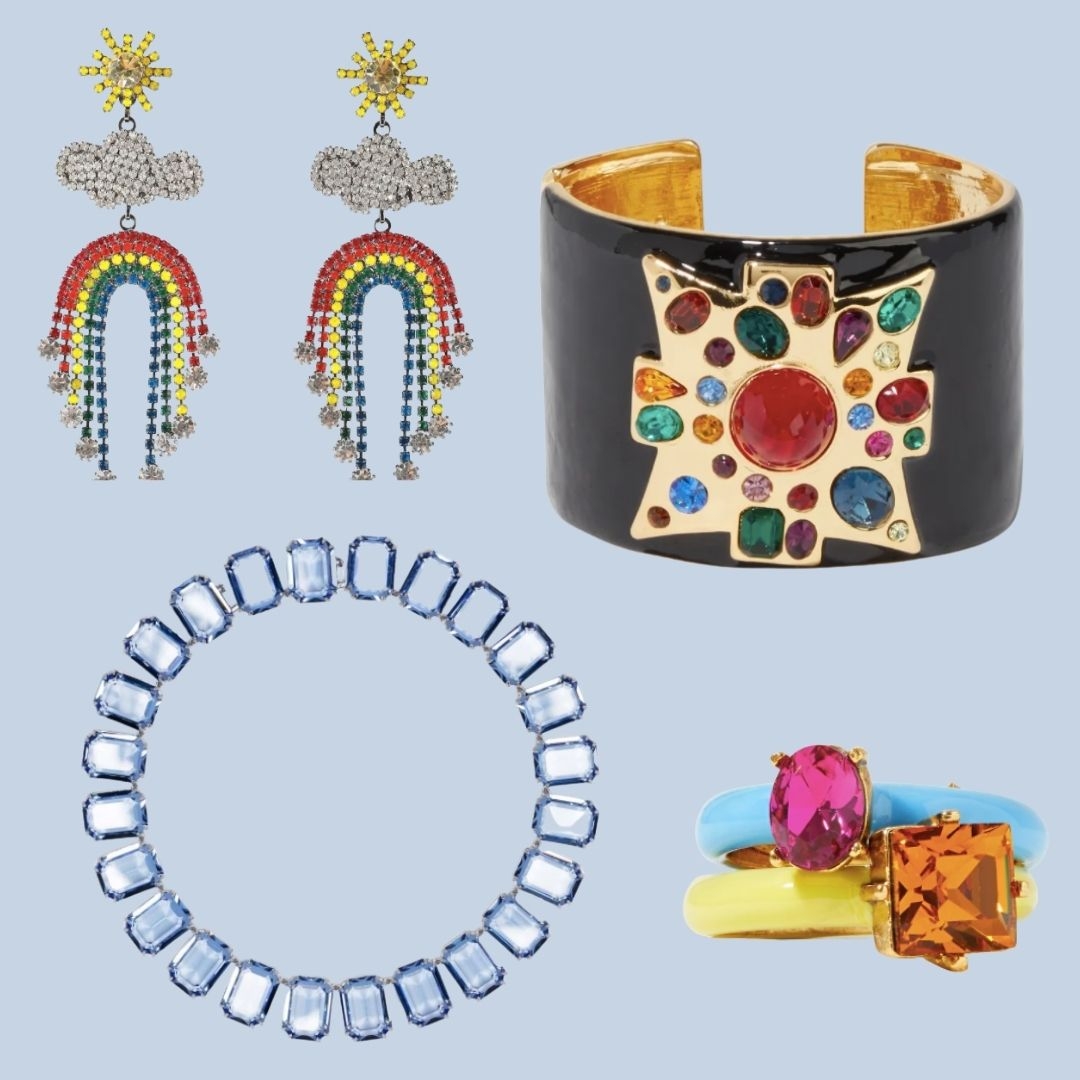 Nothing says party like a sparkling jewellery piece. So, as we get ready to welcome 2022, we hand-picked the most beautiful costume jewellery to glam up your outfit for New Year's Eve. You may have a more minimalist approach and like to wear one statement piece. Or maybe you prefer to layer on your shiny baubles. No matter your style, designers signalled at Fashion Week AW 21-22 that the jewellery trends are bold. It's time for "more is more".
Our editors select independently all products featured on Notorious-mag. However, we may get a commission when you buy through our links.
Shop our selection with the most beautiful costume jewellery to sparkle in the new year:
1- Fringed earrings
As you can read in our Jewellery Guide to A/W 21-22, fringed earrings are the major winter trend, and they are the perfect accessory to wear on New Year's Eve.
2- Statement earrings
Don't be shy in 2022 and go big wearing the most beautiful costume jewellery. These oversized earrings will light up your classic LBD or any other outfit you choose to wear on New Year's Eve.
3- Chic cuffs and bracelets
Be inspired by Coco Chanel's chic Verdura cuffs and wear one on each arm as she did. But, if you prefer, you can choose chunky chain bracelets or bangles. And remember that in winter 2021-2022 and New Year's Eve, the bolder the jewellery pieces, the better.
4- Chokers are back
Consider wearing a choker over sweaters and turtlenecks in winter 2022 to elevate your knitwear. Additionally, a sparkling necklace adds glam for New Year's Eve, and you can choose either retro costume jewellery with crystals or beautiful vintage chokers from the '80s.
5- Crystals and pearls are also a girl's best friends
Not only diamonds are a girl's best friend. The most beautiful costume bijoux with sparkling zirconia, crystals and pearls are as festive as diamond jewellery and fit all pockets.
6- Sweet as candy canes
Add a touch of fun with these jewellery pieces as colourful and joyful as candy canes.
Additionally, we've seen the power of accessories to transform our Zoom meeting looks in these past months. That is, chunky necklaces and bold earrings can dress up even the simplest of T-shirts. Consequently, unapologetic, bold costume jewellery is the way to go for fabulous New Year's Eve looks and a glamorous winter 2022.
Finally, you may also like to watch our video and find out why bangles are called slave bracelets.
[fvplayer id="354″]