MOB Industries: Barrier-free fashion for everyone 
A Viennese idea!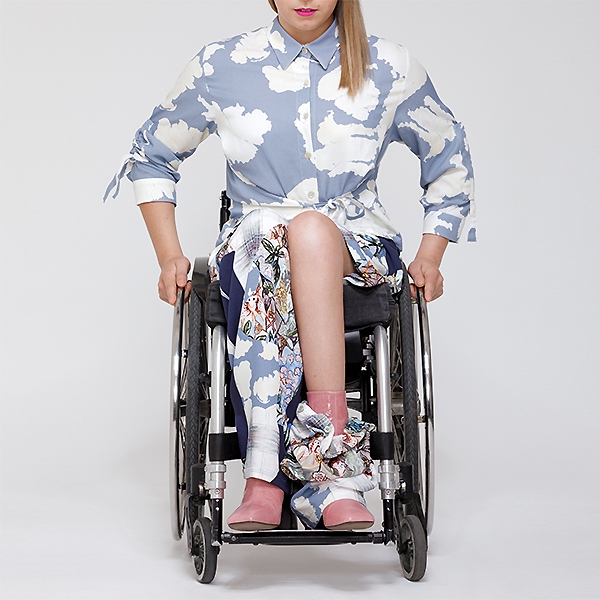 Fashion is the expression of one's personality and is essential for self-determination and participation in everyday life. Having this in mind, the Viennese duo Josefine Thom and Johann Gsöllpointner took one step further and decided to create barrier-free fashion, focusing on the demands of wheelchair users. The result is called "MOB Industries".
Often, stylish garments are not practical and vice versa, but there's a new label on the market which proves the fashion scene wrong. The Viennese label MOB Industries offers barrier-free clothes with a mission: the democratization of fashion. MOB, short for German "Mode Ohne Barrieren," literally means "fashion without barriers". The founders, Josefine Thom and Johann Gsöllpointner, reconsider the fashion needs of people with disabilities, especially wheelchair users.
Cozy, suitable for the office and easy to slip in
The label's goal is to offer highly functional and aesthetic clothes, easy to put on and take off, but still suitable for the office. Therefore MOB collaborates with local Viennese fashion labels such as Moto Djali, GON and Ferrari Zöchling. They presented their first collection in summer, which was developed together with wheelchair users. The kick-starter campaign with the title "MOB Industries: We put the fun in function" should help to take the next steps into the right direction.
As MOB would say: Fashion victims, watch out. It's time for some fashion trouble!
CJ