10 ways to take a mini-vacation in the concrete jungle 
Summer in the city.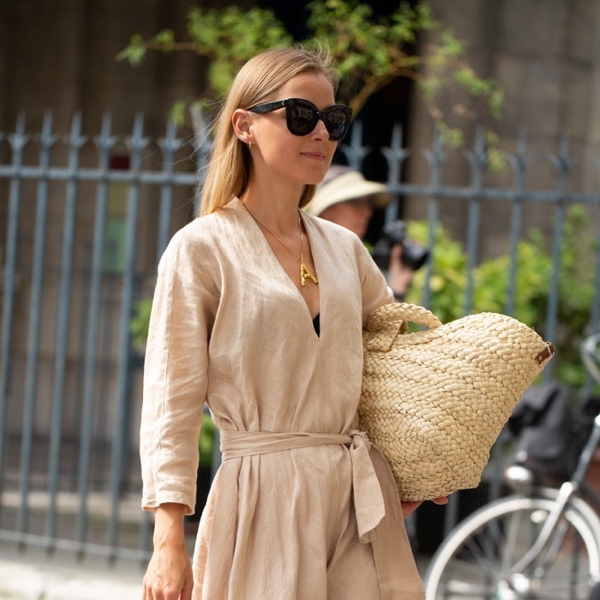 If you've already been on vacation or you're too busy putting your business into action in a grey city, you can still enjoy summer with a holiday feeling. In fact, there are ways to take a mini-vacation even if you are stuck in the concrete jungle.
We've talked to the people here in the office who are specialised in staying in the city while all their friends are posting amazing beach photos on Instagram. They shared some tips that may help you navigate summer in the concrete jungle with a vacation vibe.
So, we've created a quick list of 10 ways to trick your brain into believing you are in the middle of nowhere, relaxing and enjoying your summer vacation. And don't forget to post a photo a day on your Instagram with the hashtags #lovemywork #summertime.
1- Transform or use your backyard/terrace.
Use that space, pitch a tent and sleep there for a weekend. Or buy an inflatable pool and set it up for the next few weeks to make the best of summer. It might not be a vacation in the Mediterranean Sea, but it is undoubtedly the best way to feel fresh in the concrete jungle. So wear your nicest swimsuit and have an Aperol or coconut water in the pool, baby. But don't forget to wear a good sunscreen.
2- Take a technical/social media break.
Turn those notifications off for the sake of your brain. Set an automatic response on your email and try answering slowly to what is urgent. But most importantly, unfollow the accounts that make you jealous. Use your summer mini-vacation in the concrete jungle to really detox your heart and soul!
3- Sleep, period.
A huge part of being healthy is getting the right amount of rest. In other words, make sure you have plenty of sleep. Since most of your friends are out of town, go to bed earlier and wake up later as usual. At the weekends, turn your alarm clock off and wear a sleep mask. Don't panic if you wake up in the afternoon; it's called sleep therapy, and you deserve it.
4- Enjoy the warm nights.
Get yourself a small BBQ and plan a marshmallow night with friends and board games on your terrace or a park. We guarantee that, although you're in the concrete jungle, you'll feel on vacation as soon as the mosquitos start biting you.
5- Drink, eat, and exercise outside
Drink and eat what you like. A cold beer and some sausages taste like summer vacation, either in the countryside or in the concrete jungle. By the way, Vienna is one of the best cities to eat apple strudel and ice cream. Too caloric? Don't let any guilty cross your mind; if you overeat, the weather is just perfect for a night run or swimming in the Alter Donau, the Old Danube.
6- Wear beachy looks.
That is a total brain "tricker" that works to perfection. Wearing a beautiful beach summer look gives you the feeling of being on vacation and makes you automatically happy, even in a hot concrete jungle. Wear boho floral dresses and tops, fresh wide-leg trousers and on-trend sandals. Additionally, a linen dress and a straw bag make the perfect summer outfit.
7- Get lost and discover.
Disconnect your Google Maps and play your favourite music list. Only then can you get lost in your city and start discovering places you had never been to. Be a tourist in your concrete jungle, but make sure you wear sneakers or elevated flip-flops for a true vacation vibe.
8- Read a breezy beach book.
There is nothing more enriching than letting your imagination loose and relaxing with a good and entertaining book. So do it, smart woman, do it!
9- Bye, bye makeup.
This is probably the most similar thing to heaven on earth. Quit the makeup routine and let those spots breathe! Clean well your skin, wear an excellent moisturiser and sunscreen, et voilà, you're done. Your skin will be happy; you will be happy.
10- Head down to any festival and museum near your city
Festivals is what we like to call the summer introduction. They remind everyone that summer is here, whether you are in the concrete jungle or some vacation paradise. Additionally, summer is also a nice time to visit exhibitions and rediscover the museums in your city. Read 6 summer outfit ideas to visit 6 museums for some fashion inspiration.
And enjoy a nice brunch with the best bread and croissants of Vienna.
[fvplayer id="258″]
All photos via Shutterstock.