Menswear trend: how Prada made the long john fashionable 
Miuccia Prada and Raf Simons Fall 2021.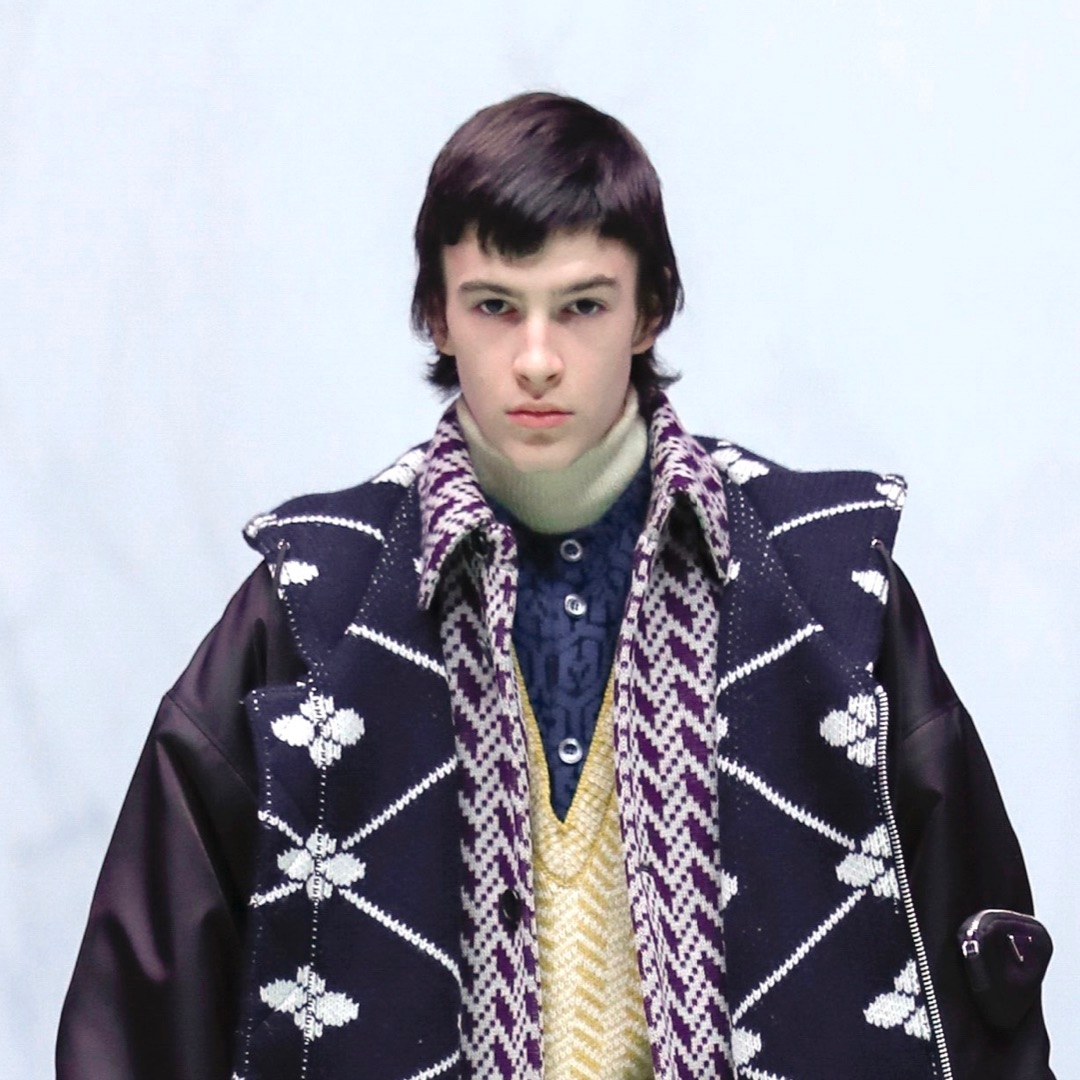 The first menswear collection co-creatively directed by both Miuccia Prada and Raf Simons is constructed around one main garment, a knitted long john. Surprisingly, the undergarment meant to keep men warm is worn here as the central piece of Prada menswear fall 2021 collection.
A collection to stir sensations
As Miuccia Prada and Raf Simons explained on a Zoom conference after the show, they didn't work in a narrative. Instead, they focused on sensations. "We were looking for something that could be maybe a symbolic piece for all these kinds of feelings that we feel right now", said Simons. Long johns, which Prada and Simons call "body piece", are the garment both chose to "represent something very close to the body".
The knitted comfort garments come with different geometric patterns; Art Deco, Argyle, and various textures like Mohair or Shetland, etc. Additionally, they all have different necklines; either round or V-neck, turtle neck or polo. Raf Simons took inspiration from children's onesies and imagined sexy cowboys wearing the long johns. However, Miuccia Prada had a more rock & roll approach to the garment. But both agreed they didn't want it to look like activewear.
How to wear Prada's long johns
Miuccia Prada talked about how versatile the long john is. In other words, Prada wants you to wear the now fashionable long john according to your mood.
As we saw in Prada fall 2021 online show, you can wear this second-skin in numerous ways. To clarify, layering was the key to all looks. Long johns came under polos and over turtle necks. Models wore the long johns layered under pinstripe suits, a former no-go for Prada, who was convinced to change her mind by Raf Simons. They were almost unnoticeable under long Teddy bear and bouclé coats, voluminous bomber jackets, parkas, and matching knitted jackets. Additionally, some models wore the former undergarment on its own.
Prada completed the looks with bright leather gloves that come with pockets attached (hello, the pandemic!). Additionally, lace-up shoes and backpacks, the Italian fashion house's staple, were the accessories for Prada menswear fall 2021 collection.
You can see Miuccia Prada and Raf Simons debut collection and the best moments of MFW SS21 in the video below.
[fvplayer id="105″]
Photos courtesy of Prada.