Meghan Markle's looks before Megxit 
inspired us to wear these colours.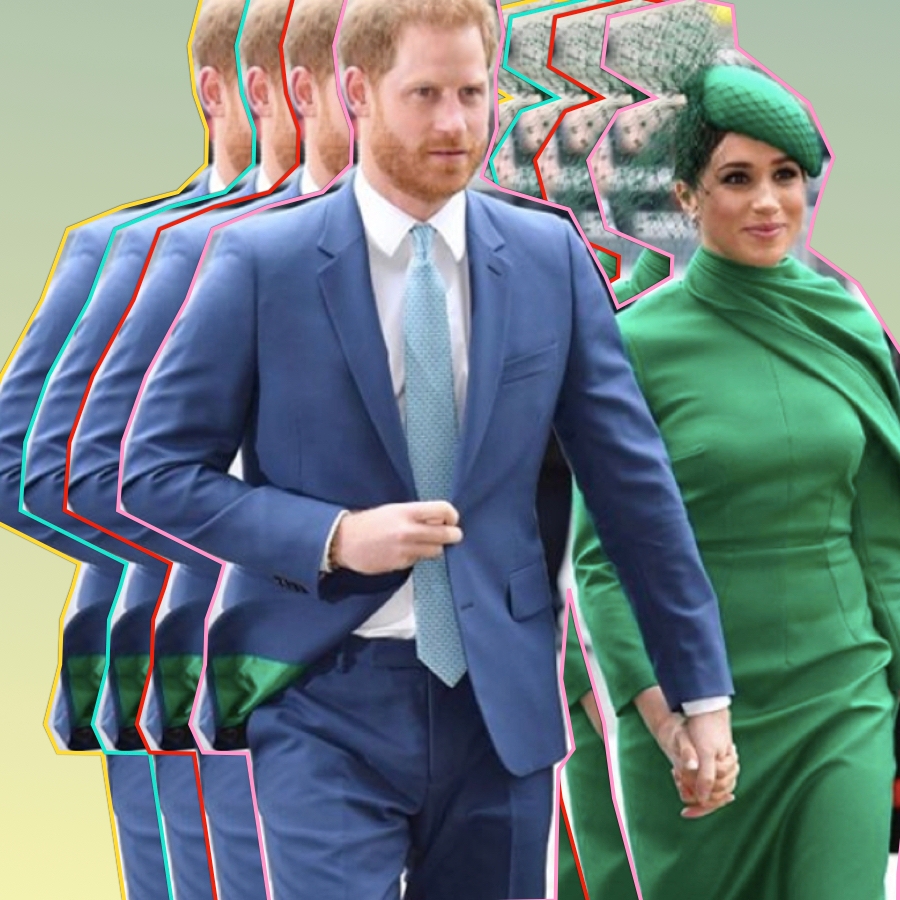 All eyes were on Meghan Markle as she and Prince Harry carried their last public royal engagements before officially stepping down as Senior Royals. The Duchess of Sussex went out with a bang thanks to the carefully chosen Megxit wardrobe.
Meghan looked impeccable in each appearance, wearing bold colours that scream "Non, rien de rien, je ne regrette rien". The looks Meghan Markle chose did not go unnoticed by many who say she was trying to copy the style of her sister-in-law, Catherine Duchess of Cambridge. This is because Meghan decided to wear sleek outfits in red, white and blue, as the British flag, and green, the colour of Ireland, like Kate Middleton usually does.
If you purchase something through the links in this post, Notorious-mag will get a commission.
Blue
For the couple's first public appearance, at the Endeavor Fund Awards, Meghan Markle wisely championed a British designer. She wore a blue Victoria Beckham minimalist dress paired with discrete jewellery and a ponytail. Overall, Archie's mother looked classic and elegant. During the five-day-visit, she had a little help of make-up artist Daniel Martin, who flew to the UK especially for her engagements.
Red
The Duke and Duchess of Sussex attended the Mountbatten Music Festival both wearing red. The matchy-matchy look of the couple was perhaps a sign of a united front? This was the last time Prince Harry would wear his uniform as Captain-General of the Royal Marines. Meghan also combined her cape dress by Safiyaa with a Manolo Blahnik satin clutch, pumps and Simone Rocha beaded earrings all in matching red.
White
For a surprise visit to the National Theatre Centre, the Duchess wore a white Topshop blouse with puffy sleeves paired with a pencil skirt by Roland Mouret. Meghan followed Kate Middleton's style by wearing the high-street label Topshop. Meghan finished her look with a black tote by Loewe very similar in shape to the Queen's bags. Was she waving a white flag with this sartorial choice? I certainly do hope so. This is to say the family feud and all its drama is tiresome and quite frankly, very tacky. Let's leave the soap opera to the Mexicans, shall we?
Black and White
To visit a school in Dagenham, Meghan looked relaxed yet elegant in the winning combination; black and white. She wore a bouclé jacket paired with straight Alexander McQueen trousers and an Ivory bag by Rejina Pyo.
Green
The final engagement of Harry and Meghan at the Commonwealth Service in London's Westminster Abbey was not short of drama. The couple was not allowed in the family procession into the church behind the Queen but had to come in before, like the other minor royals. William and Kate came to their rescue to appease them and decided not to take part in the procession as well. For this occasion, Meghan chose to wear emerald green head-to-toe. She looked chic in another fitted cape dress, this time designed by Emilia Wickstead, paired with a matching William Chambers netted fascinator. She completed the look with a dark green Gabriela Hearst bag and nude Aquazzura pumps.