Mega summer accessory: the best bead necklaces 
For all budgets.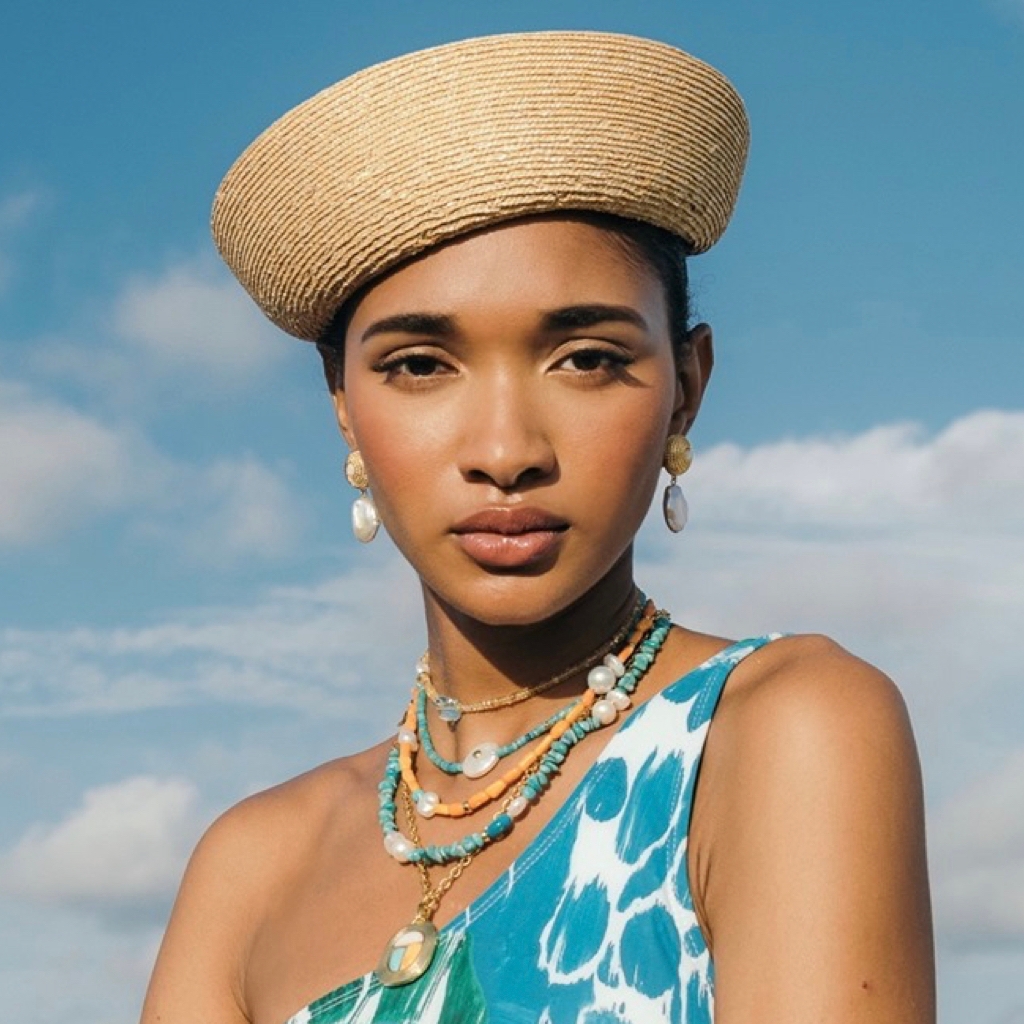 Summer asks for colourful looks, and the best accessory trend this year is the joyful bead necklaces and chokers that the most stylish women are already wearing.
The newest must-have everyday jewellery trend is perfect for summer thanks to the quirky and fun designs from brands like Lizzie Fortunato, Éliou, and Roxanne Assoulin. As we see on Instagram, It-girls and influencers around the world are now layering girly bead necklaces and chokers and mixing them with pearls and chain necklaces. The result is as jolly as summer can be.
After a gloomy year and a half, we are excited and optimistic about the future, and we want to express it by dressing up. So, what better way to celebrate life than wearing bold accessories in uplifting colours? The new bead necklaces and chokers scream "party time" and are just what we need now. Certainly, the playful accessories are easy-to-wear, ageless and genderless. They spice up Zoom meeting looks but are also perfect for beach jewellery or to meet friends for drinks.
The best bead necklaces for this summer
The more, the merrier! I especially love the bead necklaces with flower, bee and butterfly charms; how summery is that? And this colour combination alone makes me happy.
If you prefer daintier pieces, this delicate pearl necklace is for you. And this summer trend is so wearable that you can even mix plastic bead necklaces with heirloom jewellery and look fabulous.
The Danish fashion influencer Emma Moldt shows how to have fun while looking stylish. Her colourful bead necklace reminds me of my childhood accessories.
You can pair a bead necklace or choker with your favourite chains to achieve a more modern layering.
And, of course, you can never go wrong with the timeless pearl necklace, one of the main jewellery trends in 2021. Layer it with a matching necklace like the German blogger Jacqueline Zelwis does.
My favourite accessories for summer 2021 are the necklaces that balance colourful beads with classic pearls, they are at the same time chic and fun.
Chokers are back this year
Longer necklaces can become a chic choker, be it with beads or pearls.
The cute pastel beads in this pearl choker signal that you don't have to take jewellery that seriously because in summer 2021, girls just want to have fun.
A delicate bead choker in the best colours of the ocean is the accessory I want for my summer vacations.
Why not go the whole nine yards and dress up your neck with chokers and longer necklaces with beads and baroque pearls? They will elevate any look.
Choose the best summer acessory from our bead necklace and choker selection. Remember to mix & match them for extra fashion points.
Our editors select independently all products featured on Notorious-mag. However, when you buy through our links, we may get a commission.
And complete your summer outfits with some bangles.
[fvplayer id="220″]
Photo @lfjewels.