Meet the new trend on TikTok: Wednesday Addams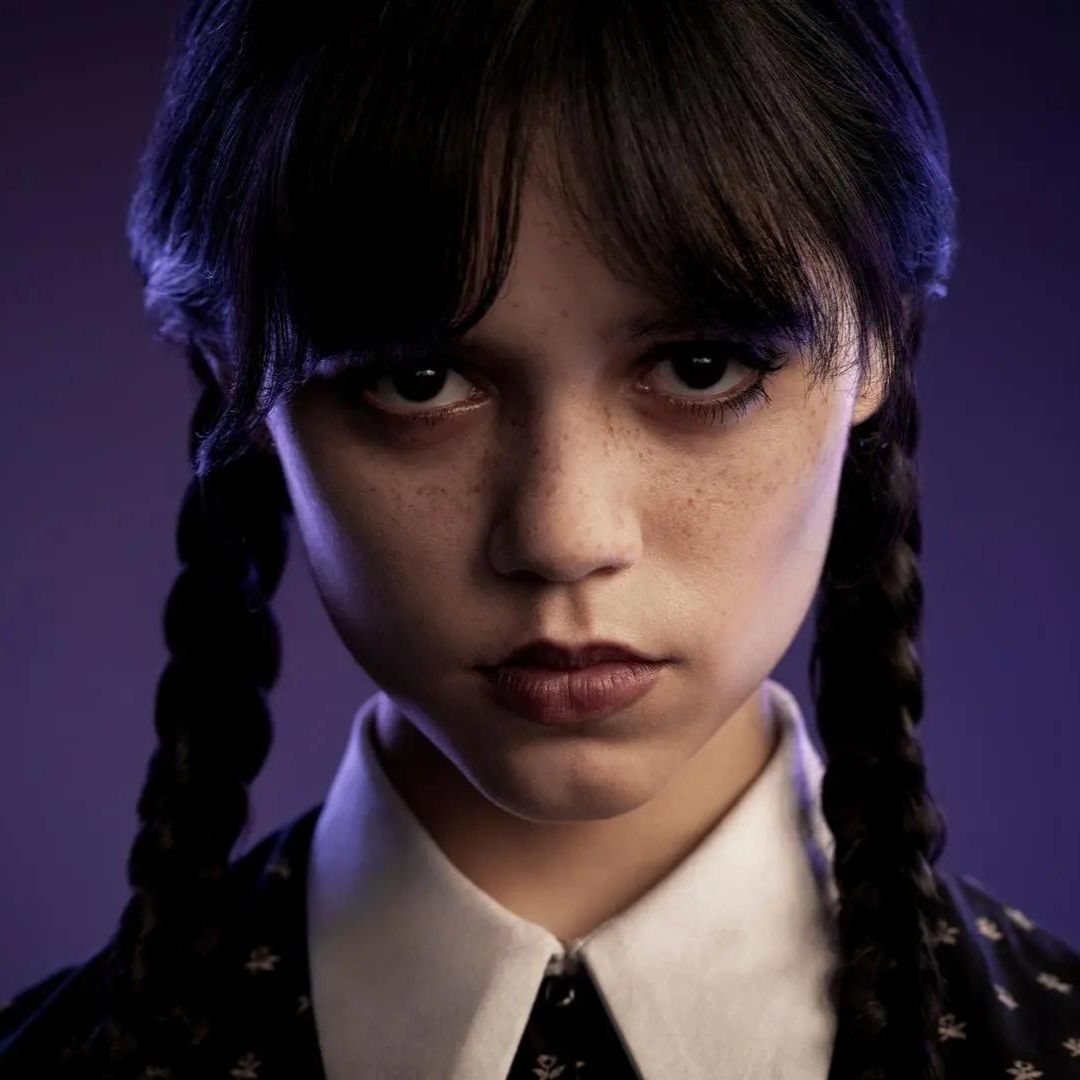 The Netflix series "Wednesday" has been causing quite a stir on social media, particularly on TikTok, and it's no wonder why. Based on the classic "Addams Family" franchise, the show follows the misadventures of Wednesday Addams, played by the talented 20-year-old actress Jenna Ortega.
Ortega, who rose to fame with her role as Young Jane on the popular Disney Channel series "Stuck in the Middle," has proven to be a formidable talent in her portrayal of Wednesday. From her deadpan delivery to her impeccable styling, Ortega has won over audiences with her portrayal of the gothic, macabre character.
As director Tim Burton said, the TV show is about Wednesday's journey to become an adult. She starts the movie by being expelled from the school after a murder attempt. Then, at Nevermore Academy, a boarding school for outcasts, Wednesday faces challenges in making friends and learning how to cope with her emotions. But she ultimately grows and becomes a more well-rounded and sympathetic character.
And here you can see the original dance moves from 1969.
Wednesday Addams became an obsession on TikTok
Wednesday's signature dance moves have caused a frenzy on social media. From her iconic dance to her more expressive routines, viewers have tried to imitate her moves and share their own versions on TikTok. Even Lady Gaga has a video dancing like Wednesday Addams. And a ballet ensemble got in on the fun, performing a beautifully choreographed routine inspired by Wednesday's dance style. So it became a kind of #WednesdayChallenge on TikTok.
The series has also heavily influenced fashion
Wednesday's costume designer also became a delirium among fans. Basically, with a wardrobe of black outfits, Wednesday's eclectic and edgy wardrobe is an inspiration. From her signature braids to her chunky black lace-up shoes, Wednesday's style has become a major trend on social media. Nevermore Academy's uniform consists of a pleated skirt with a white shirt with a rounded collar, worn with a tie and a striped blazer. All black. And her style's grand finale touch is Prada's Monolite shoes. Wednesday looks fresh from Thom Browne's runway.
Fans identified another pair of shoes that Wednesday wore during the show: a Naked Wolfe platform sneaker. Platform shoes are Jena Ortega's signature since the actress is 1,55m high. And she had explained in an interview with Vogue that she developed a super skill to run in high heels because of her high issue.
Here is what you need to get Wednesday's look
As we said before, Wednesday's shoes are Prada, and Thom Browne's skirt suits inspire her uniform. But here we suggest you a Dr Martens and a waisted blazer from COS.
Although dark and gothic, Wednesday Addams' look is incredibly feminine. When she finally agrees to go to the school dance, she wears a un Vintage inspired dress by designer Azzedine Alaïa with chiffon frills.
Image courtesy @Netflix