M Missoni goes sustainable with Margherita Missoni 
Pre-Fall 2020 collection.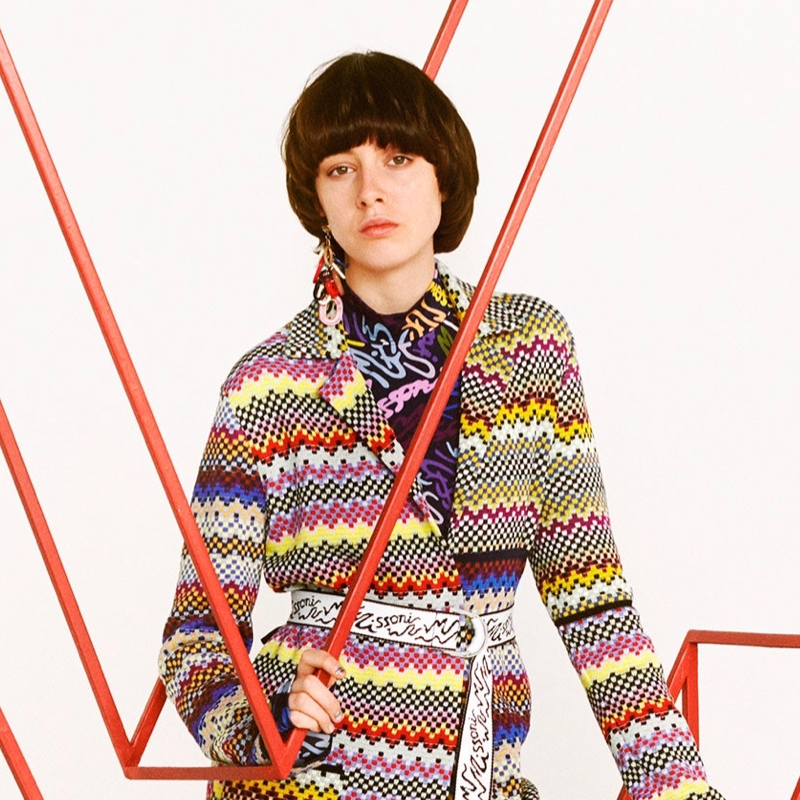 The Italian luxury fashion house Missoni is going sustainable with its M Missoni line, and we just loved the pre-fall 2020 collection. 
The designer Margherita Missoni is the third generation of the fashion empire Missoni. This iconic label is known for its colourful knitwear. Last year, the mother-of-two re-launched the M Missoni line, which was a less expensive and younger line. Under the motto "Re-use, remix, and respect", M Missoni was revamped to become as sustainable and ethical as possible.
"I would never launch a label today without taking sustainability and social responsibility into consideration."

Margherita Missoni
M Missoni, straight from Missoni archives
To create the cooler and sustainable M Missoni, Margherita Missoni repurposed and upcycled old fabrics and dead stock from her family's fashion house archives. But she explains that M Missoni fall 2000 is not meant for only young people. In fact, it is an ageless and genderless collection that even her grandmother is wearing.
The sustainable M Missoni line
Besides using the old supplies of the iconic knitwear brand, the latest collection also sourced organic materials. Additionally, Margherita Missoni made sure only to use certified recycled polyester. 
M Missoni also wants to build relationships with sustainable projects and communities around the world. For example, the woven baskets of M Missoni are hand-made in Ghana. Part of the baskets sales goes to a charity that helps children in West Africa. Likewise, the brand's sneakers are made in a factory in Ethiopia. This factory pays minimum wages higher than average.
M Missoni Pre-Fall 2020
The sustainable M Missoni pre-fall 2020 collection is bohemian meets chic. We love the lurex trousers paired with patchwork jackets. By the way, like all that's handcrafted, patchwork is a hot trend this year. The long knitted cardigans layered over wide-leg trousers are flattering and effortlessly chic.
There are also dresses and skirts made in patchwork from beautiful silk patches. We especially like the flowy pyjamas and bohemian tunics with coloured ribbons. They are stylish and elevated, just perfect for working from home. And of course, the collection has plenty of the signature zig-zag patterns that made Missoni word-wide famous. Have a look at our favourite pieces of the Pre-Fall 2020 collection.
Did you know that you use 38 face muscles when you kiss? Watch the video below to find out 12 incredible facts about kissing.
[fvplayer id="72″]
All images courtesy of Missoni.