Kirin, cheerful fashion to put a smile on your face 
Korean style.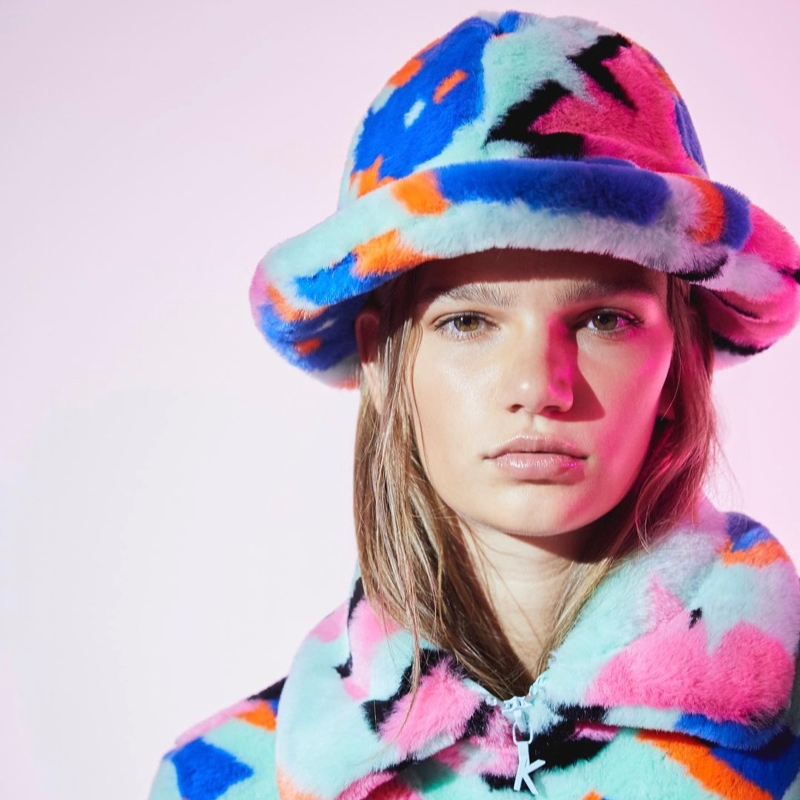 Although our first reaction to lower temperatures is to get our beige and all-black ensembles out of the closet, you should consider wearing some bright-coloured and fun clothes this season too. In fact, cheerful fashion like the Korean label Kirin can lift spirits during fall and winter, and bring a smile on your face.
It is no secret we love the Asian-girl style and the cheerful streetwear fashion of the Korean J-Hope. The label Kirin was founded by the South-Korean DJ-turned- fashion designer Peggy Gou. We first saw her bold and joyful creations for Kirin in 2019, during Paris Fashion Week. The Korean label is part of the New Guards Group, a conglomerate of fresh brands like Virgil Abloh's Off-White and Marcelo Burlon, co-founder of the Milan-based fashion group.
From DJ and producer to Kirin fashion designer
Peggy Gou recalls she was approached by Virgil Abloh and Andrea Grilli, from the Italian conglomerate New Guards, when she was deejaying in London for a fashion event. They loved her cheerful style and asked whether she was interested in fashion design. And added they had a team that could turn her vision and ideas into a collection, hence the birth of Kirin.
Music and fashion
Gou wanted to be a stylist before becoming a DJ, and she's worked for Harper's Bazaar Korea as an editorial assistant. The cheerful designer explains she approaches fashion the same way she does with music. It's all about taste, she says. Her creation process is not a rational one; if she likes it, she likes it, if she doesn't, she doesn't.
Peggy Gou's cheerful fashion vision
The bright-coloured, joyful clothes of Kirin bring club culture to fashion. But Peggy Gou's vision and style is polished and elevates clubbing streetwear. That is, Kirin fun pieces are chic enough to go from the office to a dinner party, or to stay home and celebrate the holidays in style. Bold faux-fur coats, bright tracksuits and hoodies, printed pyjama pants and kimono robe coats are part of the cheerful fashion label.
You'll also find chic jumpsuits and shirt-dresses with cut-out details, and backless jackets. Among our favourite pieces of the Korean fashion label is the cheerful hoodie with a faux-fur smiley that will definitely put a smile on your face in the cold season.
Check our selection to wear Kirin and look like the cool street style stars at Seoul Fashion Week! Our editors select independently all products featured on Notorious-mag. However, when you buy through our links, we may get a commission.
Title photo @kirin.