Kim Kardashian's Nipple Bra: Good Idea or Backlash?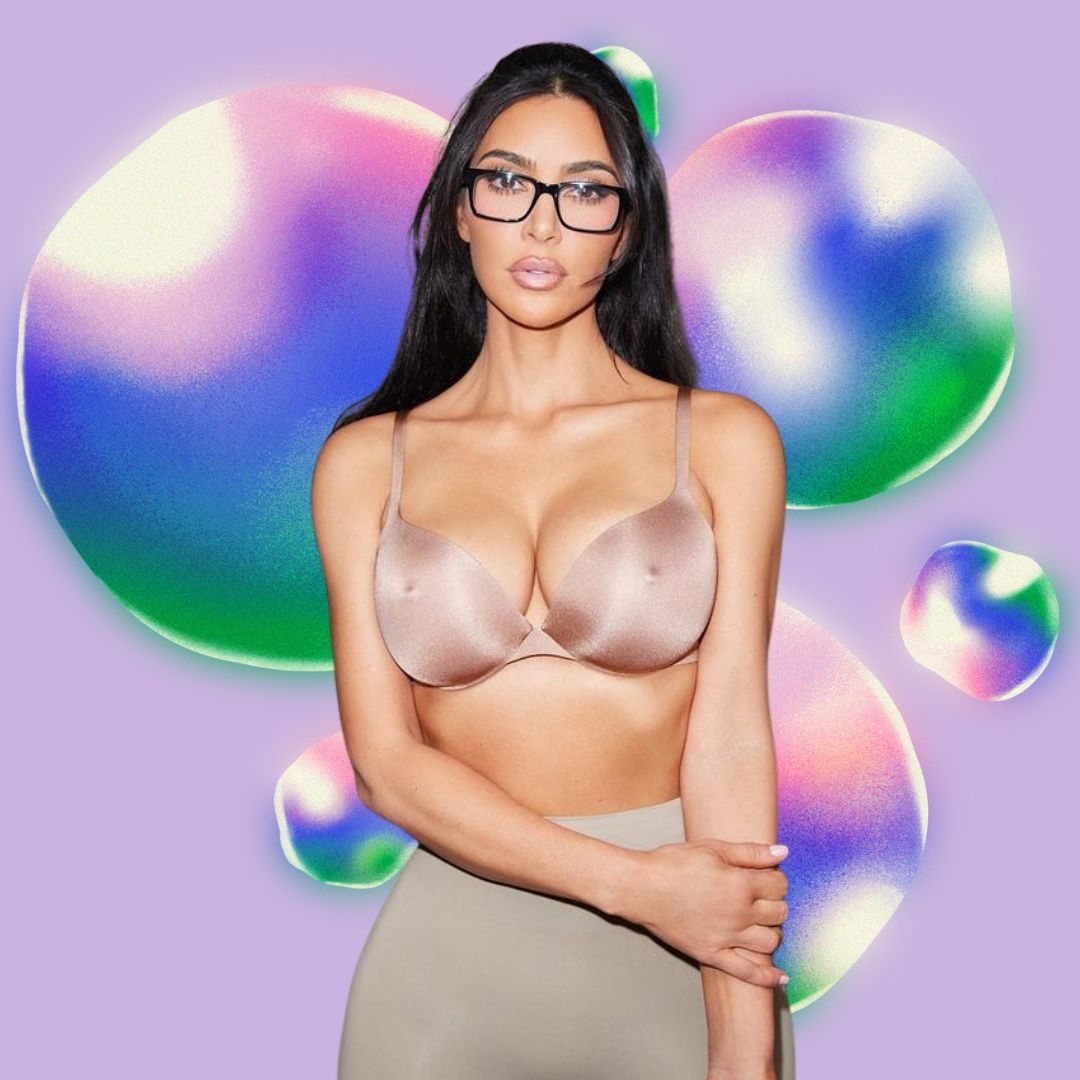 Kim Kardashian has just launched a nipple bra! It's a bra with a built-in nipple from her brand Skims, to add an extra somethin'-somethin' to any tight shirt. My first reaction was to laugh. After all, what else to expect from the Kardashians but the ridiculing of femininity? Kim Kardashian's body is a statement of the objectified woman; a injected huge butt, inflated breasts, reduced waist, and swollen lips. What else is missing for her to resemble a sex doll? Did someone say hard nipples? The launch of Kim Kardashian's nipple bra has divided the world into lovers and haters. So in this article, we're going to look at the opinions of social media and talk a bit about feminism and being feminine.
HARD NIPPLES BUT INTELLECTUAL READING GLASSES?
Kim Kardashian announced to the world her new bra with built-in nipples in a video where she wears reading glasses, to play the role of a 'scientist'. But a 'scientist' who wears a nude bodysuit, and talks about the advantages of having a hard nipple. It's a cute script from a porn movie, right?
It's clear that an intelligent and independent woman can be sexy, but it's not by exploiting this porn venue that the feminist cause will advance. The video uses the bait of global warming to sell the idea of the bra. Really? We're in the office, at school, in politics, or in the lab trying to save the world, but in reality, we want to excite men. Sad. That's expecting very little from a woman.
See the video here:
WHITEWASH STRATEGY
Everyone knows that the Kardashians are smart and good at business. Skims, the shapewear brand, was founded in 2019 and is now worth $4 billion. The billionaire TV star owns 35% of the company. And the Forbes list of the richest female celebrities in America ranked Kim Kardashian in third place, just behind Oprah Winfrey and Rihanna.
So, already anticipating the backlash of ridiculing the climate change discourse, Skims announced the following: "In addition to our investment in advancing carbon removal, SKIMS is proud to donate 10% of sales from our SKIMS Ultimate Nipple Bra, as a one-time donation, to @1percentftp — a global network with thousands of businesses and environmental organizations working together to support people and the planet." Well, they use climate change to sell a bra, further objectifying women, but in return, they make a one-time donation to 1 Percent for the Planet.
THE LOVERS AND THE HATERS
Nothing is more successful in terms of marketing than having opinions divided between lovers and haters. This makes the message multiply stratospherically. It's clear that feminists and climate activists are upset. But in the case of the Lovers, there is a very good argument. Several women who are mastectomy patients (breast removal in breast cancer treatment) say that the bra with nipples is everything they need. In the launch post of the Bra on Instagram, a woman comments: "Women who have suffered from breast cancer and want that extra boost of confidence, are going to appreciate this so much".
CONCLUSION WITHOUT EMOTION
Underwear on show, total transparency, nano micro skirts and necklines down to the navel, are trends that work on the runway but not on the street, dear. And let's add to this list the bra with built-in nipples. Remember that the concept 'eyes up here' promotes women's empowerment by emphasising the importance of recognising women as individuals beyond their physical appearance. You don't need to show your nipples to be appreciated, intellectually and physically.
But if you want to be like Kim Kardashian, give the $62 of the bra to an environmental charity!
Image via @Skims