Killing Eve's wardrobe: fashion over morality 
Hit girl or it girl?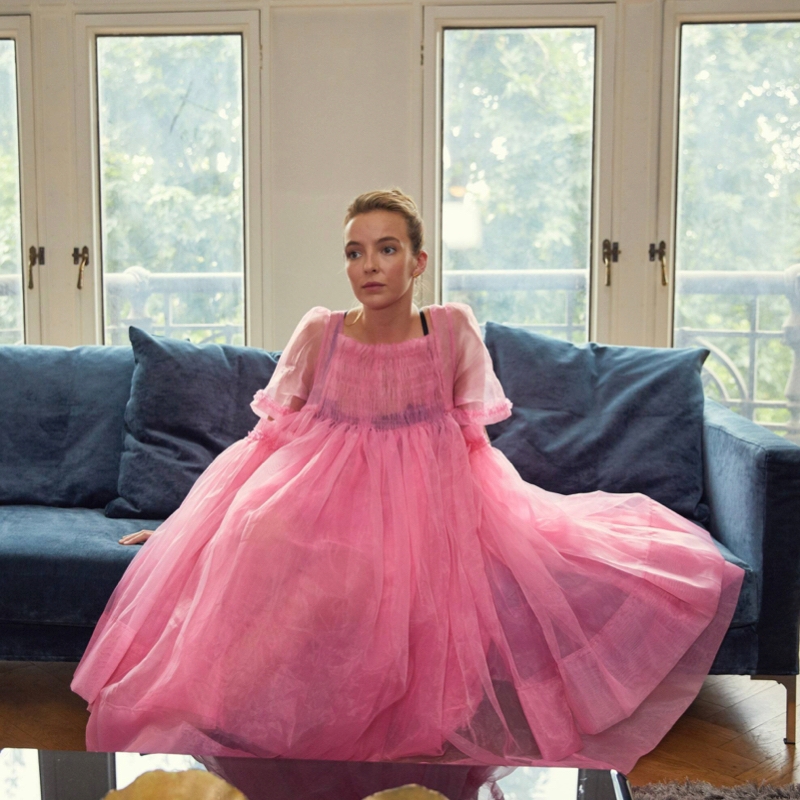 According to The Guardian, Killing Eve's "one of the 100 greatest television series of the 21st century"; not bad for a TV show about a psychopathic assassin, Villanelle, whose wardrobe filled with fantastic outfits some of us would kill for, no pun intended.
Adapted and produced by the British Phoebe Mary Waller-Bridge, whom The Times named "one of the 100 most influential people in the world in 2020", Killing Eve is that type of series you find it difficult to watch yet cannot stop watching (Check it Amazon Prime). One of the main reasons that have us coming for more is Killing Eve's incredible wardrobe.
Hit girl or it-girl?
The plot turns around the mutual obsession and between Eve, a British intelligence investigator, and the paid assassin she's trying to catch, Villanelle. Played by Jodie Comer, Villanelle is not your regular killer. Like a true psychopath, she is perverse, cruel and feels absolutely no remorse after committing the most gruelling crimes. Instead, she goes shopping. And here enters Killing Eve's amazing wardrobe. Villanelle's love for fashion and luxury and her stunning outfits almost make us want to forget the bloody scenes. For example, of the stylish assassin stabbing, slicing open, and axe murdering people. Despite the horrible violence, Killing Eve's wardrobe has the power to transform the hit-girl into an it-girl. In fact, it makes us choose fashion over morality and keep watching the series. 
What outfits are in the wardrobe of Killing Eve's Villanelle?
The most notable fashion moment of Killing Eve's wardrobe is a Molly Goddard pink tulle dress. The stylish assassin wears the show-stopper gown in the first season. But each episode brings new iconic Villanelle looks from fashion houses like Loewe, Chloé and Gucci. But also from younger labels like Charlotte Knowles and La Double J. So far, three different costume designers have been responsible for Killing Eve's wardrobe, one in each season; Phoebe de Gaye, Charlotte Mitchell and Sam Perry.
Have a look at some of the best outfits of Villanelle.
Our editors select independently all products featured on Notorious-mag. However, when you buy through our links, we may get a commission.
Photos courtesy of BBC America
Do you want to proof your fashionista skills?
[fvplayer id="57″]