Jewellery box: Precious animals 
Luxury wildness.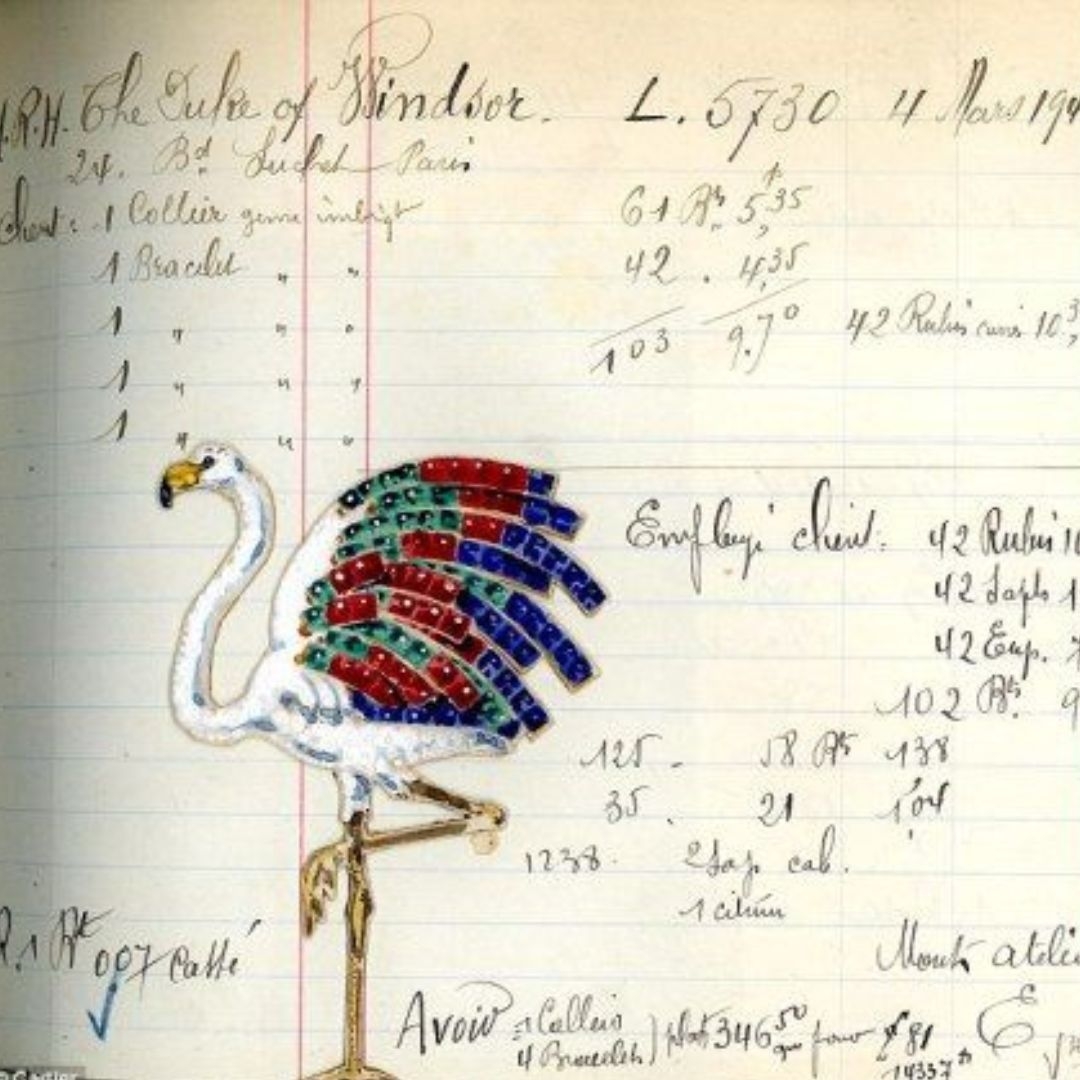 The beauty of animals has inspired artists forever. The cavemen already painted bison and mammoths on the walls of their caves. From the early history of jewellery making until today, precious animals have been an excellent source of inspiration. Animalia and nature are rich subjects in jewellery.
Precious Animals in history
The scarabs and snakes from ancient Egypt adorned Queens and Kings. The renaissance enamelled pendants featured various animals. Pins and brooches in the shape of animals were very fashionable during the Victorian Romantic Period. Prince Albert gave Queen Victoria for their engagement a serpent ring with an emerald set on its head, the snake symbolising eternal love. Notably, the Art Nouveau era produced magnificent colourful butterflies, dragonflies and birds.
Cartier and Precious Animals
Cartier recently designed an array of birds using precious gemstones for their colourful plumage. Jeanne Toussaint of Cartier, designed for the Duchess of Windsor in 1940, one of the most impressive and famous bird brooches in history, a flamingo in platinum and yellow gold set with brilliant-cut diamonds, emeralds, sapphires and rubies, which became the Duchess' favourite brooch. Since Toussaint arrived at Cartier, the French jewellery house has been invaded by fantastic animals and insects, particularly birds and jewelled cats such as panthers, leopards and tigers.
Birds of Paradise
During that same period, other French houses such as Mauboussin, Van Cleef & Arpels, Boucheron and Boivin, and in the USA, Verdura and Raymond Yard, all made exuberant jewellery depicting colourful animals. Many of these designs had detachable parts that could be used separately, showing great craftsmanship and imagination. Van Cleef & Arpels, for example, produced a fantastic bracelet in a honeycomb pattern and on it, three bees could be detached and used as separate brooches. Birds of Paradise, with their incredible plumage, were the number one choice of the jewellery designers.
Fulco di Verdura's Zoo
Fulco di Verdura, the Italian Duke who made Chanel's jewellery, including the now-iconic Maltese Cross Cuffs, and one of my favourite designers, made uncountable animal jewels. Verdura designed fishes and other sea creatures, dogs, frogs, snails, horses and all sorts of fantastic animals. Today, the brand continues to create pieces based on Verdura's massive archive, which has more than 10.000 original sketches. So we'll keep on having the marvellous Jewelled Menagerie he designed.
Animalier by Roberto Coin
Another Italian inspired by the animal kingdom is Roberto Coin, who launched his eponymous jewellery brand in 1996. Roberto Coin has a collection called Animalier, with jewels like little sculptures covered in colourful gemstones.
Photos via Verdura, Roberto Coin, Van Cleef & Arpels,