Exclusive: NotoriousMag interviews Ukrainian designer Anna Osmekhina 
#StayWithUkraine.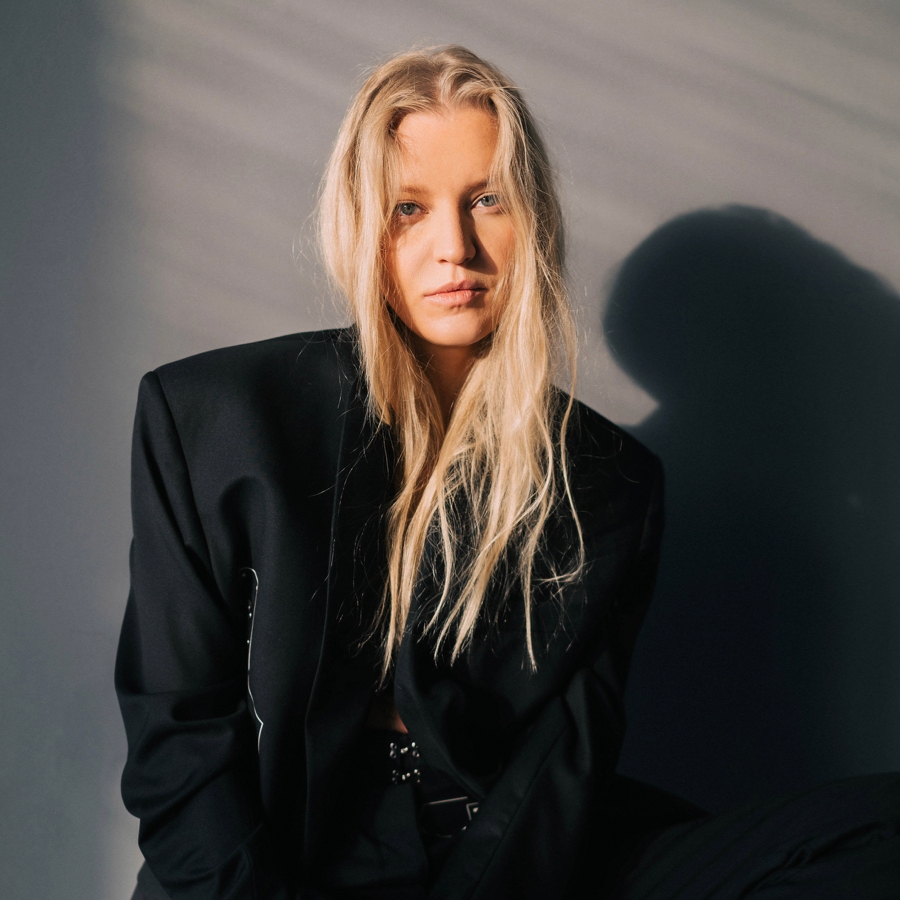 Since last week, days after Russia invaded Ukraine, NotoriousMag has been in contact with Ukrainian designers and PR agencies, following the dramatic events that are changing the face of Europe. More than an interview, Selma Schönburg, Editor-in-Chief of Notorious, wanted to give a voice to Anna Osmekhina, the Ukrainian designer behind the well-known fashion label TTSWTRS. Anna's fashion brand was launched in 2013 and worn by Nicki Minaj, Kourtney Kardashian, and Iryna Shayk.
1 – Your label is internationally known, your customers come from everywhere, and your brand is global. What makes you an essential Ukrainian brand?
We were born in Kyiv as a brand. Everyone on our team is enormously creative and open-minded, and I think this is an indicator of where we live. A constant thirst for experimentation, free-thinking, and brave self-expression is a Ukrainian code, which the whole world is witnessing right now. 
As a brand, we broadcast overpowering freedom.
2 – We cannot begin to fathom or even imagine what Ukrainians are going through right now; it is just heartbreaking. Can you give us a glimpse of what a creative and artistic mind like yourself would like to share with the world?
I want to share a prayer of unity and a glimmer of hope right now. The events happening to my country are horrific and unacceptable. So much of it seems unreal. But I have never seen such unity amongst the Ukrainian people in my life. Our president wants freedom for every citizen of Ukraine. Zelensky is a hero, as is everyone who defends our homeland, who are now protecting us from total immorality and an enormous mess. Right now, what is going on is a war of light against the darkness.
It's more than a war in Ukraine; it's absolute hell. For anyone living in this modern world, it's the scariest nightmare. Lies and aggression from the Russian government about these circumstances are absurd, and there is no place for it on Planet Earth. 
Don't be silent! We need you to fight this catastrophe of injustice and cruelty. We have realized the most important thing in life is life itself, and we ask you to help protect it. So spread the word, stand for the light with us, and you'll see how the world protects those who fight for Freedom, Future and Unity. 
3 – What is the international fashion community and industry doing right now to support the Ukrainian cause, and what do you think we can or should do (or do better)?
We're grateful to the fashion community for their support and the firm steps being taken to fight together for freedom. Ukraine is not only defending its borders; we're protecting the freedom of Europe and the freedom of the whole world.  
It is essential to realize that the main weapon against injustice is our own voice. Silence now is a sign of agreement with the world's technocratic, cruel, and outdated rules. We are against it. We stand for freedom, for a future, honesty, and unity. So if you are with us – do not keep silent; let the whole world know. We encourage you to act because each hour is essential for us right now. Nothing matters but the lives of the innocent. 
4 – Fashion is an intrinsic part of our cultural life. Many times in history, fashion has responded to specific political moments. Do you think that, when this horror is over, Ukrainian fashion may become more ethnic and local or international?
The war in Ukraine has changed the lives of all Ukrainians forever. We will never be the same again. Our views, intentions, thoughts, and the way we express ourselves through fashion and art are changed forever. For now, we don't know what's to come. What's essential for us is to save our lives and the lives of our beloved people.
Each of us is at risk of being killed by rockets fired by Russia. It is not a question of what will happen in the future; it is a question of staying alive from one moment to the next. 
5 – Where can we buy your creations right now?
Right now, our entire team of 130 people are in bomb shelters. Some of us are crossing the border to breathe beneath a peaceful sky finally. Some of us are praying for our loved ones who went to fight. But, until the war is over, we can't be represented anywhere. 
We were attacked in the lowest and meanest way without a declaration of war at 4 am. We were not prepared to evacuate TTSWTRS stock to sell our items online or offline. 
A little bit more about the fashion brand TTSWTRS
Since 2020, TTSWTRS has used solely sustainable fabrics. Additionally, Anna Osmekhina became a No More Plastic Ambassador. In her own words; the future of the Planet is one of the most crucial problems, and with TTSWTRS, we are doing our best to make customers and the community think more about this.
Additionally, you may also want to read our fashion forecast, Will the Russia-Ukraine war increase prices of clothes and shoes?
Titel photo: the Ukrainian fashion designer Anna Osmekhina. All images courtesy of TTSWTRS.
Finally, watch the just released campaign video for Anna Osmekhina's collection, AI Met a Woman.
[fvplayer id="396″]