7 jewellery brands on Instagram influencing jewellery trends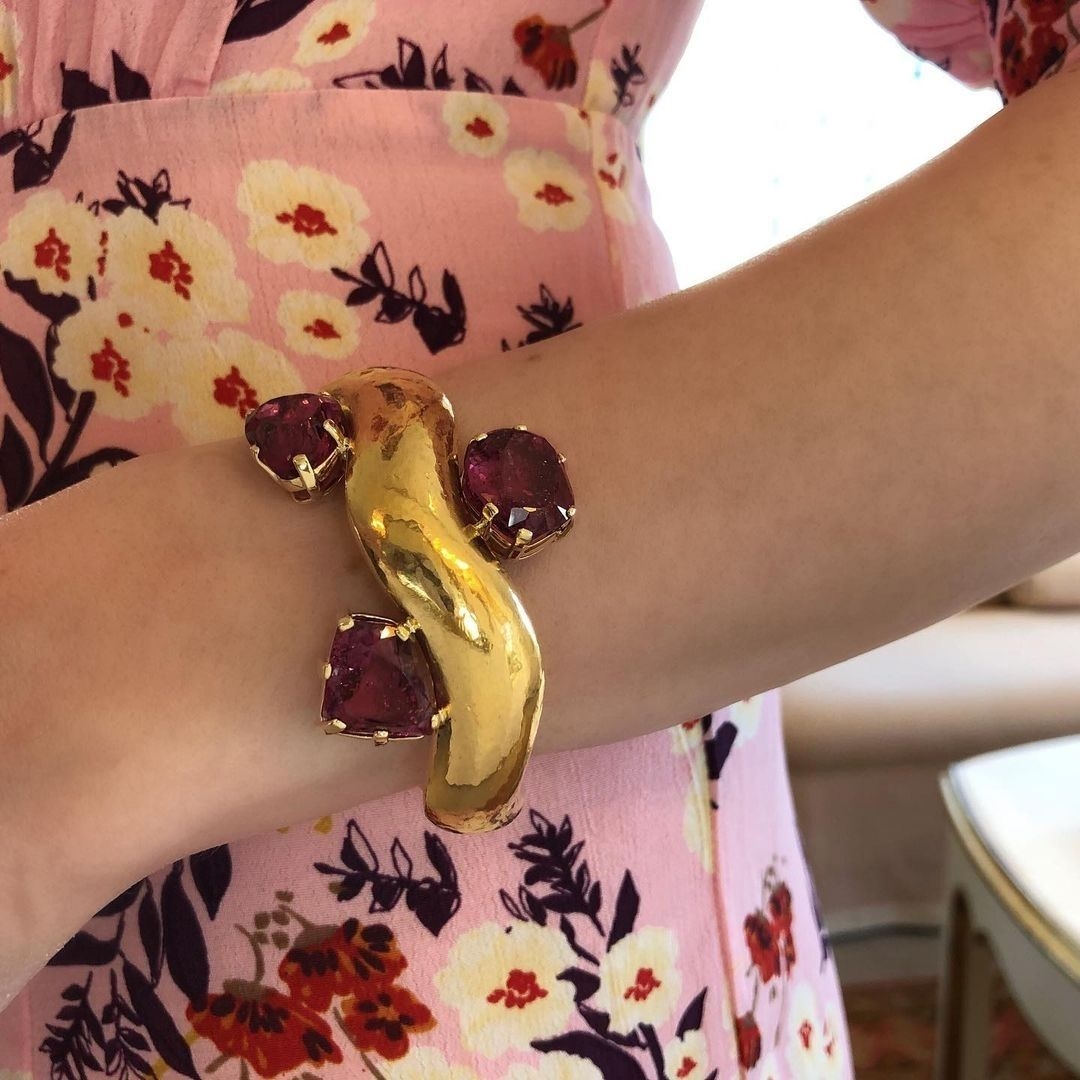 Instagram or TikTok, what is your favourite platform? When we talk about jewellery trends and jewellery styling, no doubt Instagram is a great source of inspiration. Our Instagram feeds are filled by the minute with hundreds, when not thousands of fantastic pictures styled with gorgeous jewellery, sometimes from completely new brands.
here are the 7 jewellery Instagrams we're in love with this week, to help you choose your next pieces, one for each day of your week.
1 – Muse Showroom
MUSE is a boutique showroom that represents independent jewellery designers in NYC's West Village. MUSE's Instagram is pure inspiration; all the jewellery designers are international and worth to be discovered like the Brazilian Silvia Furmanovich, a jewellery designer that we love.
 2 – FD Gallery
Not all jewellery brands on Instagram is about new and contemporary designers. Instagram is heaven for vintage jewellery. And If you like rare jewellery from the 20th century and contemporary trends, FD Gallery is the Instagram account for you. They curate fabulous pieces from different designers, and one I'm currently obsessed with is the Italian designer Alessandro Sabbatini. My jaw dropped when I saw these gorgeous SABBA Turquoise and Diamond Ear Pendants 
3 – Bibi van der Velden 
Bibi van der Velden was born in New York and raised in England and the Netherlands. Later she studied sculpture in Florence, Italy, and then launched her jewellery brand. A unique label offering earrings, necklaces, rings and brooches made with recycled and organic materials such as 60.000-year-old Mammoth ivory or preserved beetle wings. Apart from creating eccentric pieces, Bibi van der Velden is one of the jewellery brands on Instagram, setting trends on using unexpected materials and having nature as its inspiration.
4 – Suzanne Belperron
Belperron is a legendary jewellery designer whose archive and name were bought by Ward Landrigan. The former chairman of the jewellery department at Sotheby's relaunched Suzane Belperron's brand in New York. So, Suzanne Belperon is a piece of the history of jewellery on Instagram.
5 – Marla Aaron 
Based in New York, Marla Aaron is a jewellery designer obsessed with hardware. Her collections of precious locks have an industrial feel but are in gold or sterling silver, and some are covered in precious stones. The lock design can be worn together with the wearer's chains and necklaces to transform them into new jewellery. Marla Aaron's invention and creation became an instant trend. Today you find many copies of Aaron's design all over, but she is the only real one.
6 – Stellene Volande
Editor-in-Chief at Town and Country, Stellene Volandes, began working for the glossy magazine in 2011 as jewellery and accessories director. But besides being editor-in-chief, Volandes also writes books as such as "Jeweler: Masters, Mavericks, and Visionaries of Modern Design" and "Jewels That Made History". Stellene Volandes is absolutely the jewellery expert that will introduce you to the best trends and jewellery brands on Instagram and beyond.
7- Carolina Wickenburg 
Born in Havana, Cuba, sculptor Carolina Wickenburg moved to the US at an early age. In New York City, she worked for many years with large bronzes until she decided to combine her passion for sculpting and jewellery. Wickenburg creates dazzling pendants which are hand-made and inspired by cave paintings, ancient coins, mythology, and even fossils.
Title photo: bracelet by Suzane Belperron