How to wear high fashion without trying too hard 
High/low style tricks.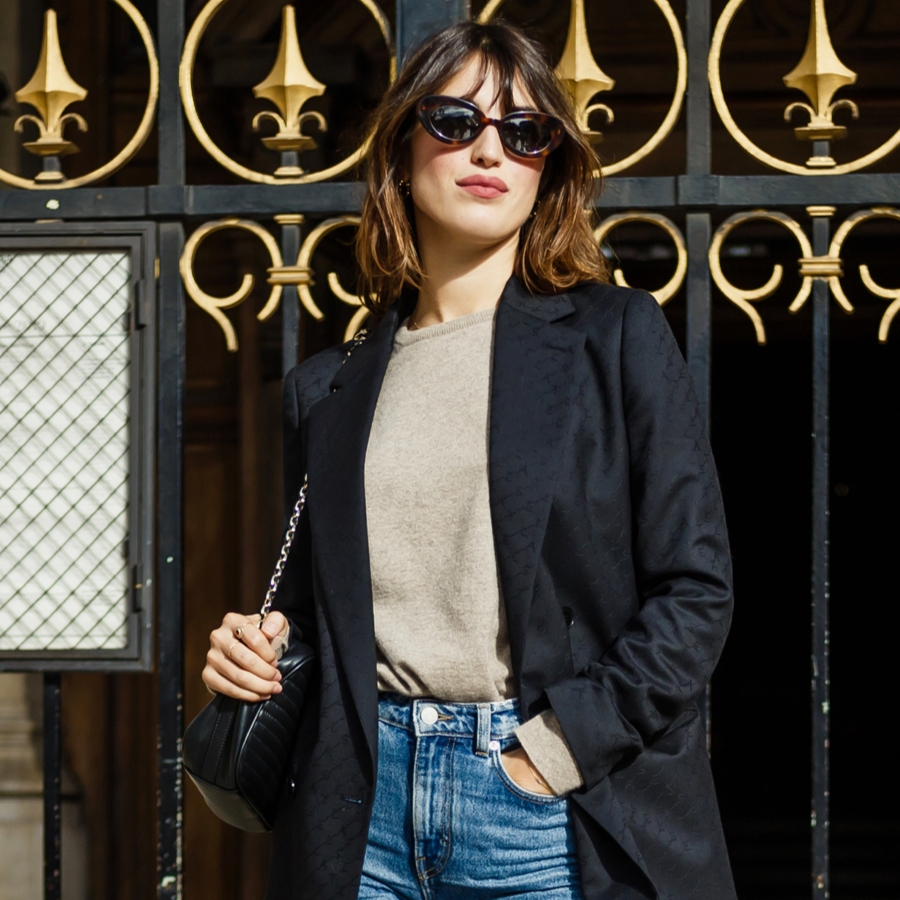 There's a fine line between looking fantastic and being tacky when wearing luxury designer clothes, and sadly, many people cross this line without even realising it. So, how can you wear high fashion without looking like you're trying too hard? The secret to a great look lies in the proper styling, so check our tips on putting together stylish outfits that feel effortless. 
Balance is crucial
Of course, we love high fashion. Nevertheless, you should leave wearing luxury brands from head to toe for when you're invited to a designer's fashion show. So, don't get fooled by the influencers' street style during Fashion Week. That is, they are wearing clothes the brands send them to attend their runway shows. But in their normal, day-to-day lives, they don't go around looking like humans outdoors for Gucci. In fact, elegant and fashion-savvy women know how to wear their high fashion pieces with everyday clothes to achieve the perfect balance in high/low outfits that do not scream, "I'm trying too hard!"
The golden rule of high/low outfits
The most important rule you must follow to create effortlessly chic outfits is to wear one high-fashion item at a time. In other words, a luxury piece should be the pièce de resistance that elevates the rest of your outfit. So, for example, you can wear jeans and a white shirt you've had for ages with an amazing high-fashion coat. The coat will be enough to attract all eyes to you. In short, your high/low mix should have one statement piece mixed with more affordable, high-street items. The result is polished and effortless.
You know, some people say that just wearing designer pieces is a sign of fashion insecurity. We don't want to act as a styling shrink, analysing your logomania symptoms, but think about it; excessively using luxury brands can be a way to seek validation.  
Don't try too hard with trends either
The same high/low styling trick for high fashion applies to wearing trends without looking like you are desperately trying to be the trendiest person in the world. Following trends is fun; we get it, but wearing all the new trends together simply doesn't look cool. Wear one fashionable piece instead, to bring nowness and contemporaneity to timeless clothes you already have in your wardrobe. In this way, you will not be seen as trying hard but as being smart.
To sum up, how to wear high fashion without trying too hard is a matter of style and attitude. Many have this so sought coolness from birth. However, you can learn it, practising the concept of less is more. But more importantly, relax, you don't need to be the owner of the most expensive, luxurious and trendiest wardrobe to be admired by your peers.
Photos via Shutterstock and by Styledumonde, courtesy of CPHFW.