How to recreate the Frosted Eye Makeup from Chanel AW 23-24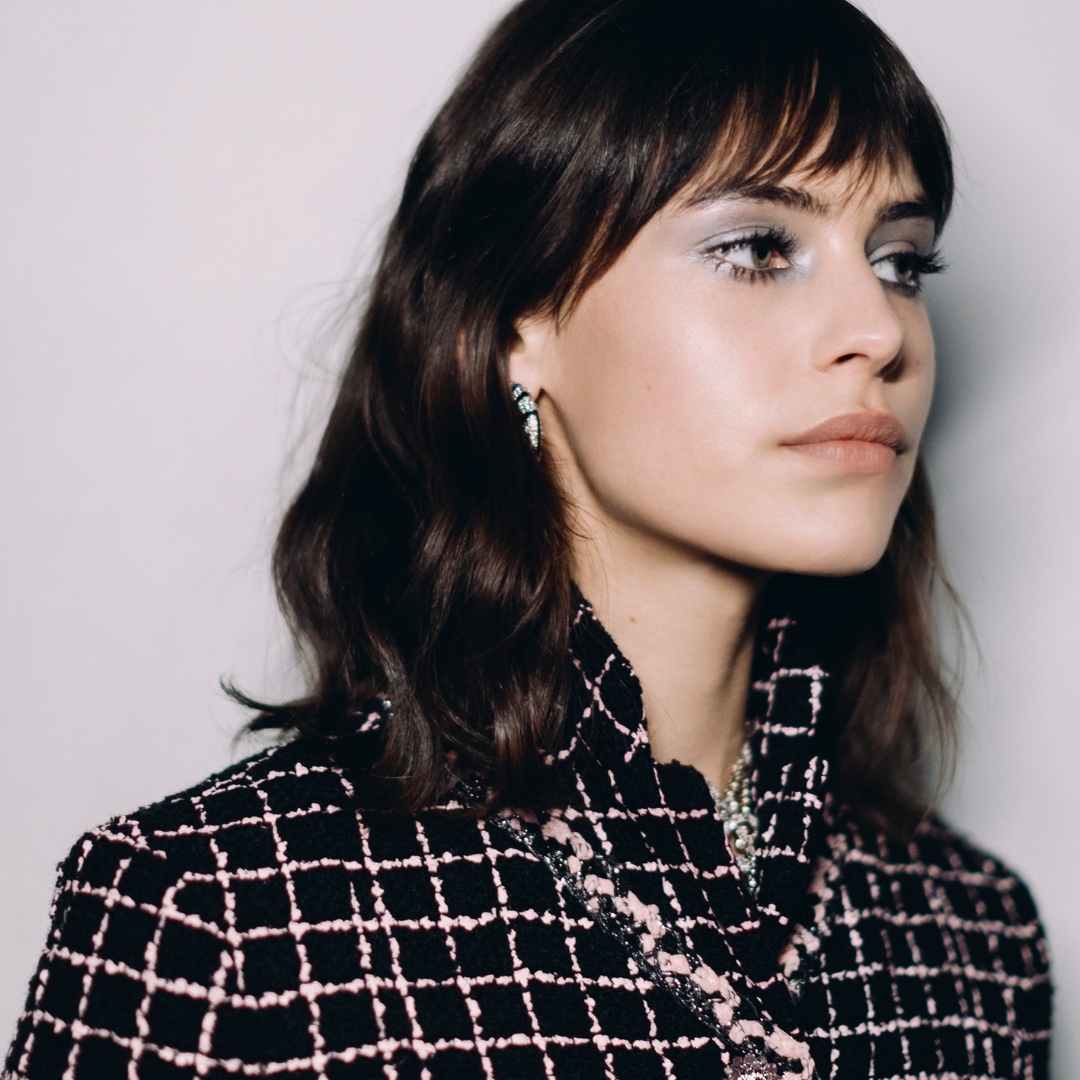 From Taylor Swift to Alexa Chung, from Instagram to TikTok, we're absolutely chuffed to bits that '90s makeup, particularly Frosted Eye Makeup, is making a smashing comeback. This trend is not just a bit of fun, it's the dog's bollocks! It's fresh as a daisy and has a futuristic vibe that's bang on trend for what we're all after these days. And where did we spot the crème de la crème of this revival? Backstage at the Chanel AW23-24 ready-to-wear show, of course! So, grab a cuppa, because we're about to go step-by-step on how you can recreate this Frosted Eye Makeup look for your everyday natter or even for a posh do.
Chanel has gone and done it again, creating a simple yet proper chic version of Frosted Eye Makeup with eyeshadows in shades of amber and grey. And get this, grey is a colour that's the bee's knees with any eye and hair colour!
Now then, let's have a butcher's at how Cometes Collective, Chanel's makeup creation studio, teaches us how to whip up the best Frosted Eye Makeup of the season, shall we?
FACE
Apply LES BEIGES TOUCHE DE TEINT with the brush 2-IN-1 FOUNDATION BRUSH FLUID AND POWDER N°101.
Correct the imperfections of the face using LE CORRECTEUR DE CHANEL with RETRACTABLE DUAL-TIP CONCEALER BRUSH where needed.
Sweep loose powder POUDRE UNIVERSELLE LIBRE onto the t-zone and cheeks.
With the FOUNDATION BRUSH N°100, apply the LES BEIGES CRÈME BELLE MINE ENSOLEILLÉE on the lower cheeks to structure a bit the face.
Apply high on the cheeks a touch of freshness with JOUES CONTRASTE 72 ROSE INITIAL using the BLUSH BRUSH N° 110.
EYEBROW
Brush the brows with DUAL-TIP BROW BRUSH.
Fill in with STYLO SOURCILS WATERPROOF in small fine strokes.
Apply le GEL SOURCILS TRANSPARENT lightly to add a little depth to hairs.
EYES
With the RETRACTABLE DUAL-ENDED EYESHADOW BRUSH N°200 mix the 2 grey colours of LES 4 OMBRES 334 MODERN GLAMOUR and apply it all over the eye starting from the internal corner and blending it towards the external part of the eye. Blend it around the eyebrow arch.
Add a small touch in the centre of the eyelid to reinforce the grey colour.
Apply the STYLO YEUX WATERPROOF 88 NOIR INTENSE inside the upper inner eyelid and in the corner of the eye.
Trace the lower inner eyelid rim with LE CRAYON KHÔL 69 CLAIR.
Apply a lot of mascara NOIR ALLURE 10 NOIR on the upper and above lashes
LIPS
Apply ROUGE COCO FLASH 54 BOY all over the lips, using the DUAL-ENDED LIP BRUSH N° 300.
NAILS
Prepare with a coat of LA BASE CAMÉLIA.
Set up with LE VERNIS DE CHANEL 113 FAUSSAIRE (New).
Fix and add shine with LE GEL COAT.
Moisturise with LA CRÈME MAIN.
If you purchase something through the links in this post, Notorious-mag will get a commission.
#CHANELBeauty