Clothes that look expensive but actually, aren't.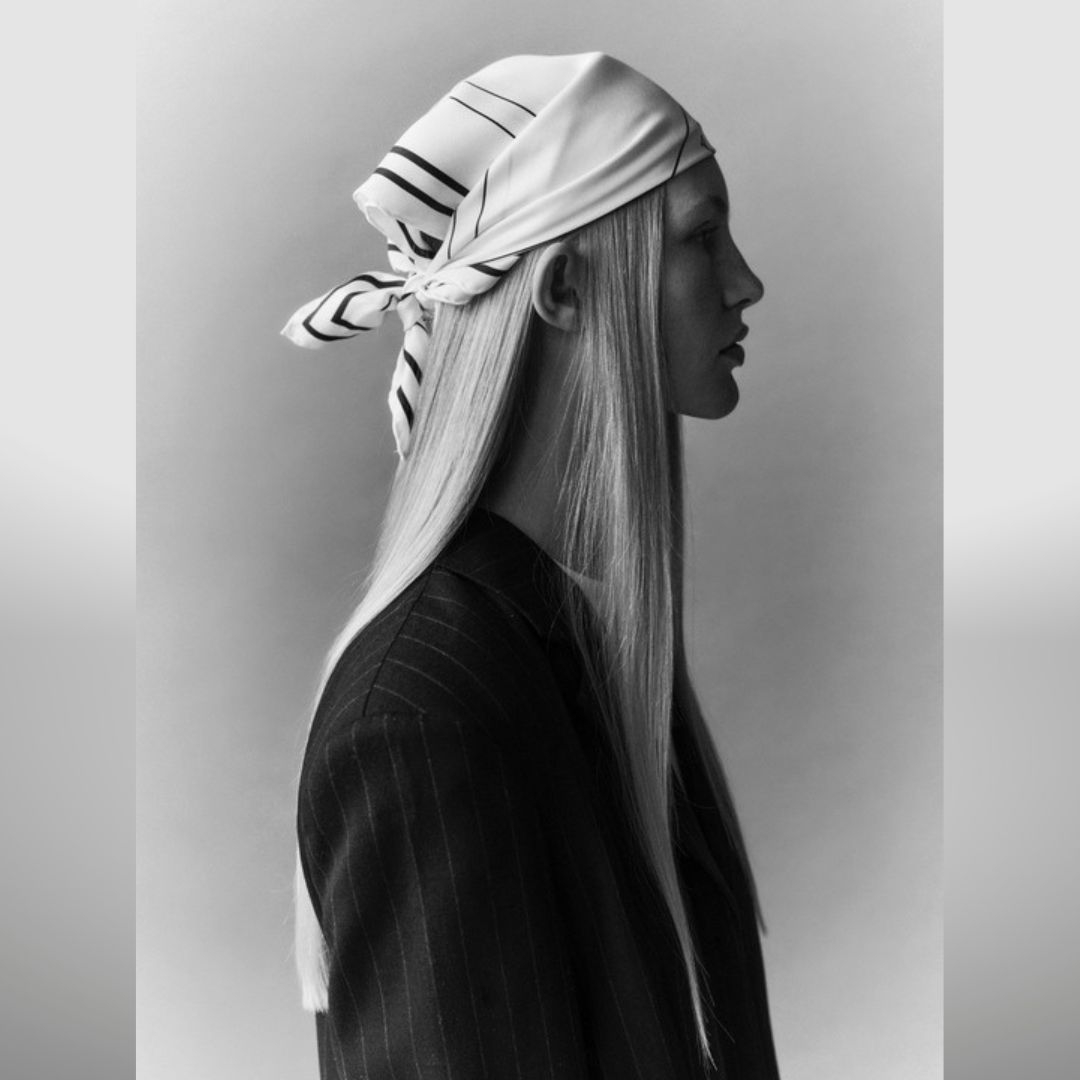 What do Catherine, Duchess of Cambridge, Queen Letizia of Spain, and Crown Princess Victoria of Sweden have in common? The three royals often wear clothes that look expensive but are the best example of affordable fashion. They show up at official events and trips looking gorgeous in clothes from high street labels, proving that you don't need a millionaire's budget to be chic and elegant. The secret lies in the art of buying clothes and styling them in a high/low way.
So, if you have a rich-girl taste but are on a budget, here's what you have to consider when shopping and the ten staples you must have to elevate your wardrobe. Also, we dug for you into fast fashion's chicest and most luxurious pieces.
What makes affordable pieces look like expensive clothes
Of course, natural fabrics look chicer and hence more expensive, so choose clothes in cashmere, wool, cotton or linen. Polyester is widely used in more affordable garments and you can wear the synthetic fabric if its quality's good, but avoid pieces that are too cheap. Likewise, stay away from Acrylic and Rayon if you agree we should buy less but buy better.
An excellent cut is almost as significant as good material because it allows the fabric to hang on your body in the most flattering way. Additionally, the seams, hem and buttonholes shouldn't look poorly finished. Finally, make sure your clothes fit perfectly, not too tight or too loose.
Minimalistic and timeless styles are always chic; think of Jackie Kennedy or Audrey Hepburn in their fabulous little black dresses.
Our editors choose independently all products featured on Notorious-mag. However, we may get a commission when you buy through our links.
A chic Coco Chanel vibe
The Breton t-shirts and knitwear that Coco Chanel made fashionable are must-have staples to get the French-girl style. In addition, the easy-to-wear striped tops add elegance and nonchalance to your spring outfits.
Satin clothes always look luxurious and expensive
If you're looking for an astonishing wedding guest dress that looks more expensive than it really is, satin is the answer. But you can also wear the shimmering fabric in your everyday outfits, from the office to the disco. Satin looks always sophisticate.
Button-down Oxford shirt for a preppy look
Combine a classic light-blue or striped Oxford shirt with trenchcoat and brown loafers. To complete your preppy outfit with perfection add to the look a gold chain or beaded necklace.
Yes to jeans, but consider wearing sandy-hued denim
Swipe your regular jeans for off-white or sand-hued denim trousers that look more premium. Parisian chic style icon Inès de la Fressange wears hers with a chic scarf and loafers. Yes, loafers again.
Something camel
A warm beige piece is the hero of any capsule wardrobe. It can be a blazer, a timeless shirt dress, a long vest or a trenchcoat, camel transforms any outfit into a polished look like magic. Camel is so classic that is worth to invest in a good-quality piece to wear for many years.
A navy piece all year round
Dark pieces look more polished than bright-coloured ones. But navy is even more noble than black. Think about how chic is navy knit jacket paired with white jeans or a dark blue knit polo shirt with a tailored beige trousers. Navy dress and vest are also great options to make your clothes look more expensive than they really are.
Channelling the French Riviera headscarf style
I don't know about you, but as soon as I tie a scarf around my head, I feel like I am speeding in a vintage convertible Spider along the French Riviera coast. A silk headscarf adds glamour to your look, whether you're wearing expensive designer clothes or more affordable high-street labels.
Wear the timeless loafers and ballerinas
You can never go wrong with ballerinas. The flat minimalist shoes are the go-to footwear of elegant women, from Audrey Hepburn to Karlie Kloss. But choose your ballerinas in a different shapes than the classic one to a modern and luxurious effect. And another flat shoes that immediately elevate your outfit are the loafers. They add something androgenous to the outfit and are as comfortable as a sneaker.
When shopping for shoes, pay attention to the materials' quality; any pair of shoes in leather or other natural fabric looks way more elegant and more expensive. Also, look at the heels; they should be, preferably, lined, and avoid cheap-looking shoes with plastic heels; these are a total no-go.
Embrace the oversized shopper trend
Designer bags sometimes are way to expensive, but how to wear a luxurious bag without break the bank? An excellent styling trick is to carry a boho-chic canvas shopper. We hand-picked big totes that are among the main bag trends for SS22.
Title photo: courtesy of Scandinavian brand The Garment, an affordable luxury brand from Copenhagen.