Has Prince Harry Changed His Style After He Married Meghan Markle? 
For the better or worse?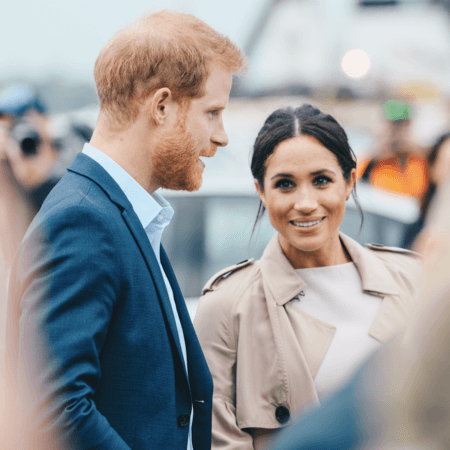 Since the fairytale wedding of Prince Harry and Meghan Markle last year, Prince Harry's style has changed quite a bit. Long gone are the Duke of Sussex's partying nights and hoodie days. His style today is more polished, sophisticated and grown-up. But not all has changed, although Prince Harry has a classic style, he's cool at the same time. He may be in an elegant Saville Row suit but he wears it with his signature bracelets around his wrist. He surely knows how to layer; we often see him wearing a collared shirt with a crewneck sweater under a jacket and scarf. 
Prince Harry sartorial style
The prince appreciates the importance of a sleek overcoat, his outwear collection with a classic cut elongates his body and makes him look even taller. When wearing a suit, usually from his favourite tailor, Gieves and Hawkes. His number one choice is elegant single-breasted two-button navy or grey suits, but Prince Harry has also worn a hippest lighter blue suit after he married Meghan.
Prince Harry changed life style
But the changes in Prince Harry's wardrobe are not all. When we see the newlyweds together, besides their public displays of affection, his body language shows that the Duke is very protective of the mother-to-be. He has always his arm around her or holds her hand. Meghan looks clearly more comfortable when next to Harry, so we guess he's doing his job right.
For years, a journalist who has covered the royal family says Prince Harry has changed a lot after he married Meghan, having now a more distant style. This is a far cry from the young Prince that was pals with everyone and a bit of a bad boy. If he isn't the "good old Harry" anymore, it is for sure because he wants to please his wife at all times. Even at the cost of distancing himself from Prince William and Kate and the entire royal family.
Interestingly enough, a body language expert said that Meghan too shows protective behaviour towards her husband. She's seen rubbing Prince Harry's back while walking side by side in a caring and almost maternal way. Although many find that the way she holds his hand and looks at him is very controlling.
Prince Harry Californian style
After moving to Santa Barbara, USA, with Meghan, Prince Harry has changed, even more, his style. His new Californian fashion style is casual and laid-back, appearing in Adidas track pants, shorts, t-shirts, chinos, and baseball caps.
Photos via Shutterstock