Halter dresses and tops: The décolleté you need in your wardrobe 
Viva the '70s.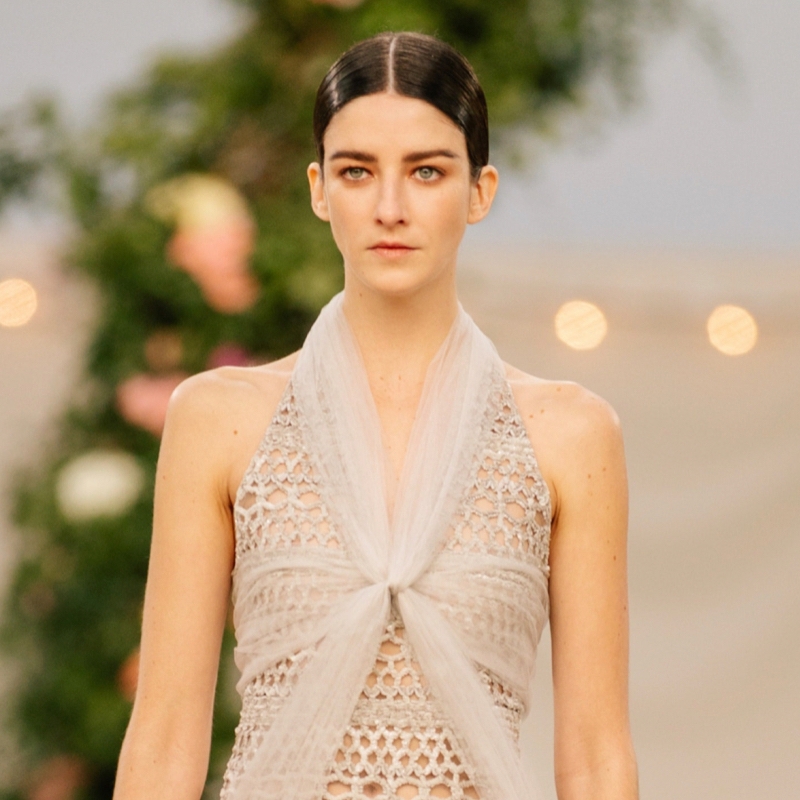 What do Princess Diana, the '70s, and summer 2021 have in common? The halter neck trend. The sexy backless dresses secured around the neck first appeared in the 1920s, and since the 2020s are the new Roaring Twenties, it's no coincidence halter dresses and tops are a hot trend this year. Princess Diana's fabulous "Revenge Dress" and Marilyn Monroe's flowing white dress are legendary, and both featured a halter neck. Additionally, if you watched the Netflix series Halston, you'd know that the American fashion designer made chic halter dresses for Liza Minnelli, for example, that became a must for the '70s disco divas.
Halter neck trend, now and then
Bohemian dresses and tops with halter necks were also a huge trend in the hippie fashion of the '70s, becoming that era's signature style. And we're delighted that this feminine silhouette is a key trend this year again, as we saw in the runway shows. Virginie Viard designed dresses with halter necks for Chanel Couture S/S 21, and so did the Australian fashion label Zimmerman. Likewise, Saint Laurent's take on the halter dress for fall 2021 comes with a 1920s-inspired feather skirt.
But also the newcomer fashion designer Nensi Dojaka presented stringy halter dresses and tops for spring/summer and autumn/winter 2021 that have caught Bella Hadid's attention. In fact, her asymmetric mini dress is such a hit that it ranked among the top 10 most searched items on the fashion shopping app, Lyst for the first 4 months of 2021.
We hand-picked the best halter dresses and tops for you. Our editors select independently all products featured on Notorious-mag. However, when you buy through our links, we may get a commission.
As you'll be flaunting shoulders and back with your sexy halter neck tops and dresses, you should check how to use coconut oil to keep your skin hydrated and glowing.
[fvplayer id="243″]
Title photo courtesy of Chanel.