Gigi Hadid x Guest in Residence and other Fashion collaborations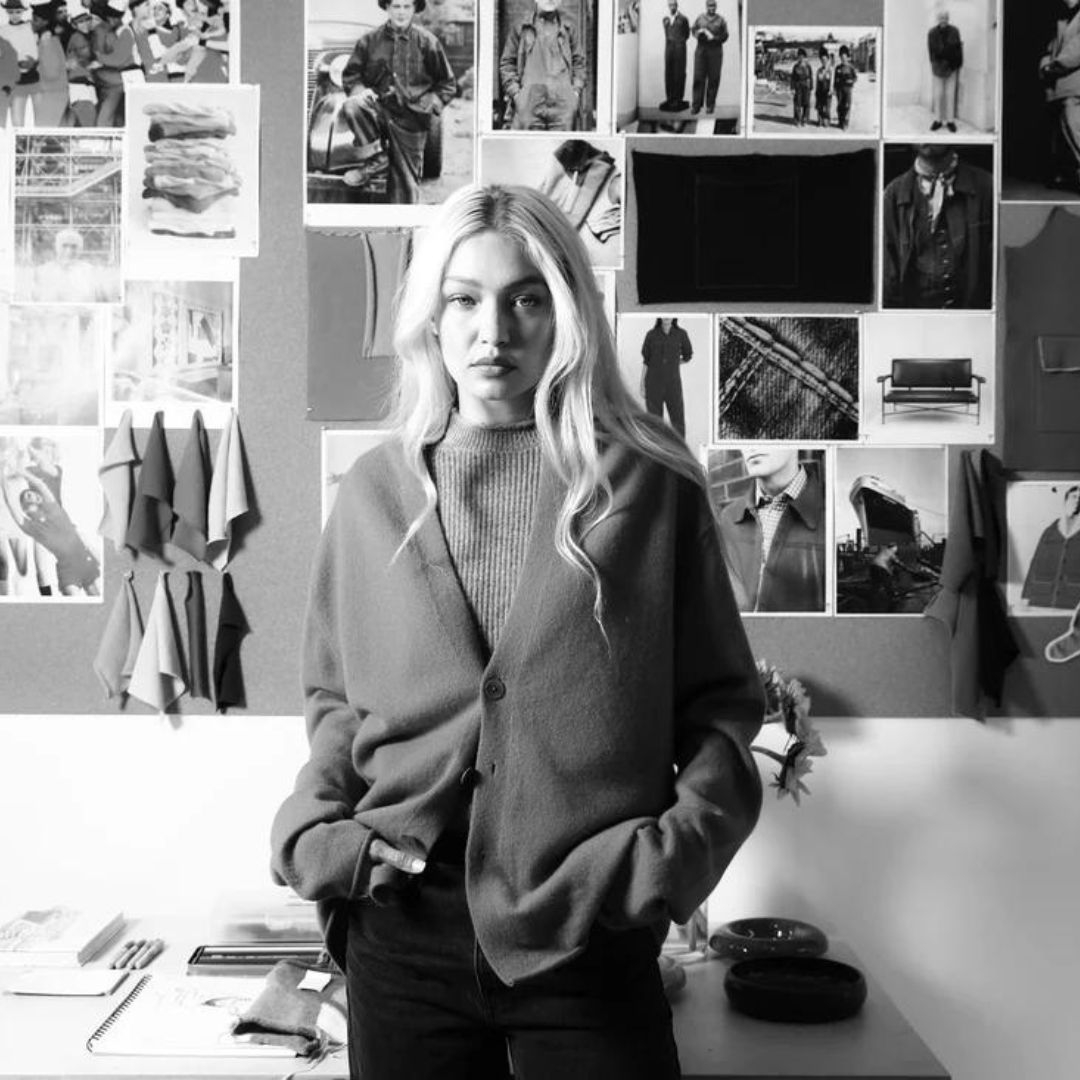 This year, fashion collaborations showed no signs of slowing down. On the contrary, apart from the classic designers x high street fashion collab, fashion has witnessed historic brands x brands collab. The best example is Adidas x Gucci collaboration; this collection is sure to become a collector's obsession. Although less iconic, the latest collaborations are commercial hits. Camile Charriere x Mango, Pernille Teisbaek x COS, Gigi Hadid x Guest in Residence. But what do they have in common? Instead of brands x brands, brands x artists, we see an increase in retailers collaborating with celebs and influencers. High street fashion is looking for fashion creators on Instagram (and TikTok). Keep reading to discover the collections of Gigi Hadid, Camile Charriere and Pernille Teisbaek. And also learn when fashion collaborations started and which ones are the most relevant in this year 2022.
Our editors select independently all products featured on Notorious-mag. However, when you buy through our links, we may get a commission.
Gigi Hadid x Guest in Residence
We can say that Gigi Hadid's creative director side was discovered in the collaboration she did with Tommy Hilfiger in 2016. She designed 4 collections for the giant American brand, one of the best-known worldwide. And this happened just two years after Gigi Hadid made her debut at NYFW.
Guest in Residence is a line of cashmere sweaters made to last forever. The designs are colourful, elegant and, as the brand promises, timeless. The name comes from the many travels Gigi Hadid has made as a model, and how she feels Guest in Residence in each of these destinations. Just as we are guests on this planet and in this life, philosophes the model turned fashion designer.
Camille Charriere x Mango
French influencepreneur, Camille Charriere, has been #MangoGirl since the beginning of the blogging era. And the two reconnected after Camille got married wearing an infamous transparent lace dress. Mango soon saw the opportunity to develop a capsule party collection with the model. There are 60 pieces ranging from transparency to sexy leopard and metallic gowns.
Pernille Teisbaek x COS
Scandinavian fashion businesswoman, Pernille Teisbaek has developed a collection of chic basics with COS. The pieces have high-quality materials such as cashmere, and a modern and comfortable cut, in the best Nordic style.
Fashion collaboration – when it all began
In 2004 Karl Lagerfeld surprised the market when H&M announced a collaboration with the Kaiser, the king of luxury. Much was discussed at the time, about which of the two parties would benefit more from the partnership or even if KL would put his name at risk. After that, the rest is history. Every year, H&M announces a collaboration with brands from the luxury world, bringing the dream of the designer piece to the ordinary consumer.
This year, however, collaborations are being considered a risky strategy. After all, who is scandal free these days? Kanye West and his Yeezy brand, for example, were banned from joint projects with Balenciaga and Adidas. An action that cost millions of dollars for both parties.
The most significant collaborations of the year 2022
All images are courtesy of the brands