Mango collaborates with Leandra Medine aka Man Repeller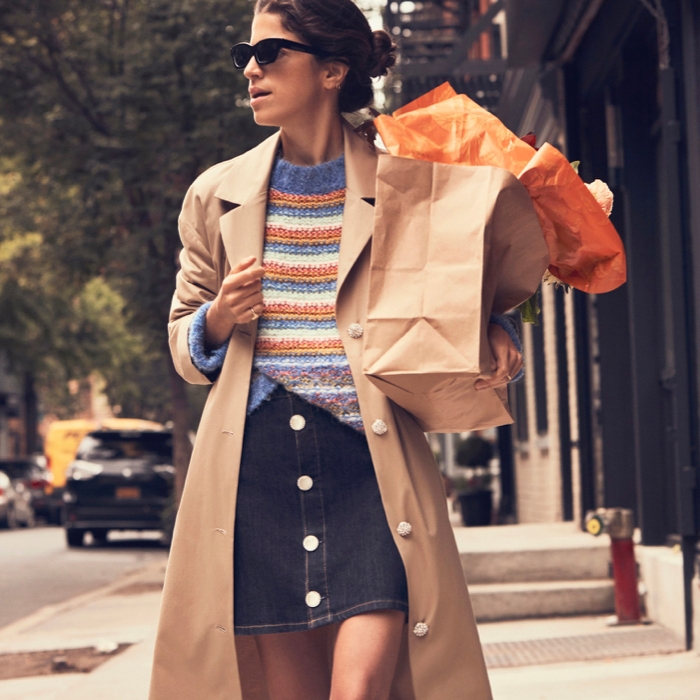 Photos courtesy of Mango
Mango launched on the 30th October a new collection in collaboration with Leandra Medine, the founder of Man Repeller, and we loved it!
The Collection
The capsule collection consists of 32 items made in recycled materials. Althought reused material is a contemporary must-have, the inspiration has a touch of vintage style. According to Leandra Medine the collection is aabout a "European ski resort combined with an American university campus in the '60s and add a couple of embroidered floral prints."
The Designer
One can see in each piece, the New Yorker influencer's unconventional and distinct style that has made her fashion site famous. Man Repeller has 2.2m followers on Instagram and its creator, Leandra Medine Cohen, 891k.
This is not the first collaboration of Medine with designers; she has also designed for brands like Superga, Michael Kors and Stuart Weitzman, among others. Her fashion adventures also made her launched a shoe line  called MR by Man Repeller, exclusive to Net-a-Porter, and soon after, available on The Webster, Harvey Nichols and Barneys.
The It-Piece
Although Mango collab collection's been out since a couple of days only, the chunky cardigan with flowers embroidered on the waist has already become an Instagram sensation. Stylish women like Candela Pelizza, Leia Fez, Veronika Heilbrunner, Diletta Bonauiti and Juliana Salazar are posting photos wearing the cute knitwear. Hurry up!
Leandra Medine x Mango collection is fresh and effortless, just like Medine's creative style. Expect bold prints, chunky knitwear and classic denim. Await for billowing shirts, sweatpants worn with chic heeled sandals and beautiful jackets. I am particularly waiting for the boots and Oxford shoes, not counting the accessories like dark sunglasses and chain necklaces.
Like Medine, the pieces are elegant with a twist. The colours are neutral, in autumnal hues that you can wear for many seasons, and they have Mango's signature; they're timeless, cool and affordable. 
Since it's a limited-edition, we recommend you hurry if you want to catch some of these cute pieces! The collection is available at Mango online shop too.
CS