Get to know the chic and sustainable Danish brand Blanche 
Timeless fashion.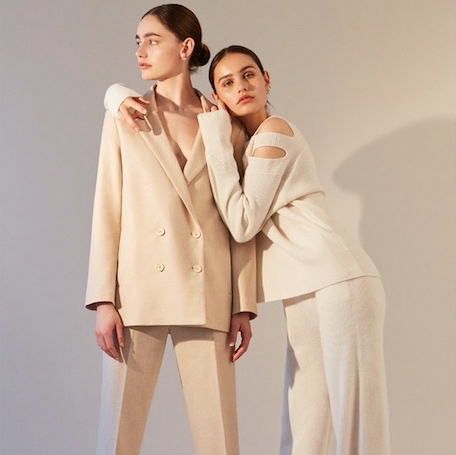 You must know by now how much we love Scandinavian fashion. This is why I'm happy to present to you the Danish label I am currently obsessing about. Blanche is a brand that makes contemporary yet timeless clothes in natural and sustainable materials for eco-conscious fashion enthusiasts.
Blanche started as a sustainable denim brand and then added on a womenswear line called Blanche Atelier. Both lines are for modern women on the go who like minimalist design, good quality and fit, and environmental-friendly brands.
The Danish fashion label uses organic and recycled fabrics with the Global Organic Textile Standard stamp. Additionally, Blanche uses surplus fabrics, pure cashmere and merino, and pure leather.
Founded by Mette Fredin, the brands' creative director and Melissa Bech, the commercial director, the cool label makes almost everything in Copenhagen. The duo explores different ways of working with denim, using new cuts and washes.
To us, our design is about the values and sentiments of the people wearing the clothes rather than who they are.

Mette Fredin and Melissa Bech
We love the chic and seasonless designs, the immaculate tailoring and the good quality of these long-lasting basics, so very in tune with today's Zeitgeist. But besides buying good-quality pieces, you also need to know how to take care of your clothes to give them a long life. So, read Be sustainable and learn how to make your clothes last longer and follow our tips, your wardrobe, the environment, and your pocket will thank you.
In Vienna, you can find the sustainable brand Blanche at QWSTION Store; otherwise, check here for retailers in Germany and other European cities.
You may also like to learn about Lagom, the Scandinavian lifestyle.
[fvplayer id="282″]
Photos courtesy of Blanche