#CloseEyeOn: Colville, the slow fashion brand insiders love 
The British It-label.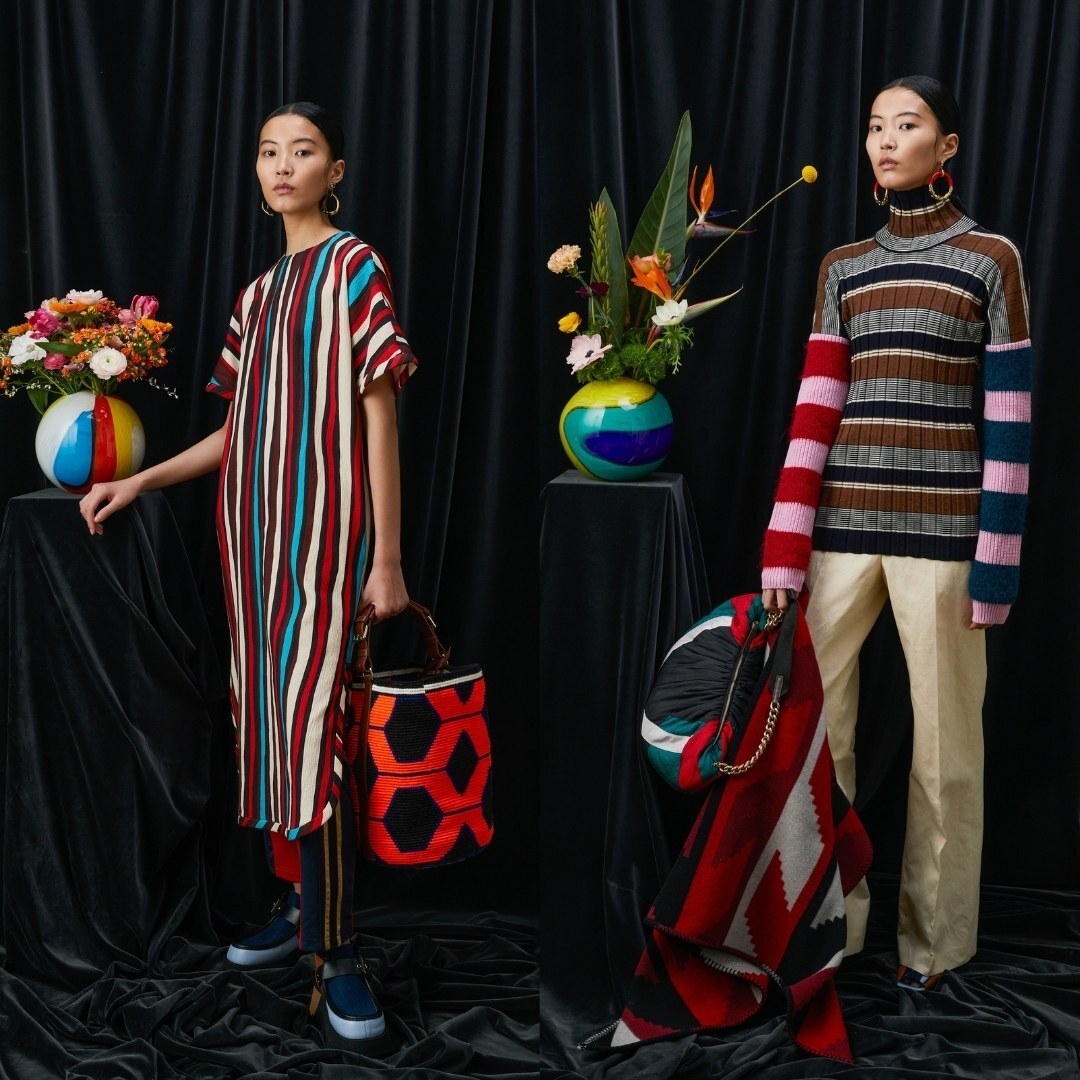 With fashion in their DNA, Lucinda Chambers, the former fashion director of British Vogue and creator of Collagerie, and Molly Molloy, previously design director at Marni, launched in 2018 the brand Colville. One of the reasons they decided to create Colville was because the duo wanted to make clothes for themselves. Above all, they said they didn't know where to go after Marni and Celine changed their design directors. Therefore, the slow fashion label specializes in a unique and uplifting fashion that is, at the same time, classic, making Colville the darling of fashion editors and influencers on Instagram.
Colville's must-have poncho
The handwoven striped poncho co-founder Molly Molloy is wearing on her Instagram became Coville's iconic piece. And, because the brand is known for its fusion of fashion, art and craft, those who wear this poncho have a first-class ticket to fashion Olympus.
I don't want to wear anything that's useful. I want to wear something that makes your day feel fantastic.

Lucinda Chambers, co-founder of Coville
Colville is essentially slow fashion
Certainly, the British label makes bold yet timeless garments, as they don't follow trends. Likewise, Lucinda Chambers and Molly Molloy explain that the collections don't follow market strategies, and the duo works by feeling. As a result, this way of working and thinking creates enough room for the brand to experiment with collaborations and products. Besides the clothing collection, Colville AW 21-22 comes with marble print Murano glass vases, fantastic jewellery, handmade rugs, and colourful hand-woven bags.
Nobody needs another black handbag.

Lucinda Chambers, co-founder of Coville and Collagerie
Socially-conscious and eco-friendly
Lucinda Chambers and Molly Molloy work with women's social projects all over the world. In other words, they collaborate with artists and artisans from several countries like Colombia, Dakar and Morocco. Besides being socially engaged, Colville is also a sustainable fashion brand that upcycles clothes and accessories. For instance, some of the brand's huge hits are dresses made of scarves, upcycled sleeves made out of vintage shell suits from the '80s and '90s, and the acclaimed re-purposed Nike trainers.
Finally, here are some Colville items our fashion editors chose to revamp your September Capsule wardrobe.
We select independently all products featured on Notorious-mag. However, when you buy through our links, we may get a commission.
Title photo courtesy @colville
Watch next where Notorious editors go to get the best bread and croissants in Vienna.
[fvplayer id="287″]
Photo @ Colville.