Get the look of Renée Zellweger as Judy Garland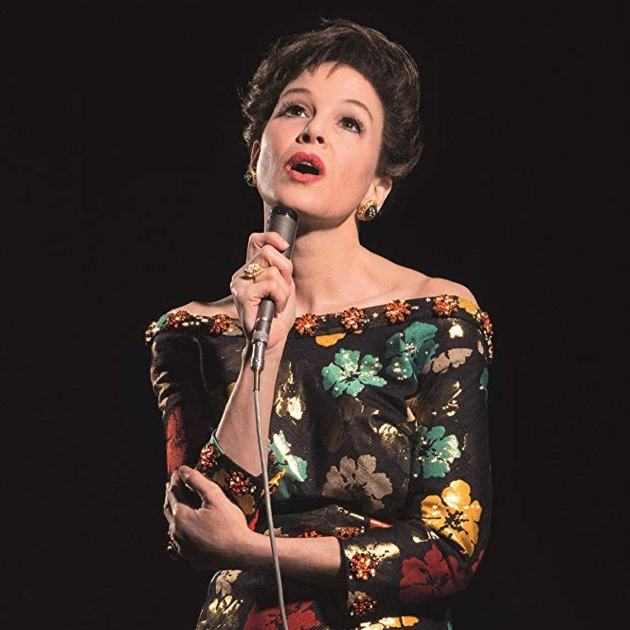 Photos by David Hindley – © LD Entertainment and Roadside Attractions
"Judy", the movie about Judy Garland's final year in London is out. The film will probably win Renée Zellweger an Oscar for her poignant performance as she portrays Garland. The American actress and producer even singing herself full numbers including "Over the Rainbow".  And to have a little taste of the brilliant performance; watch the trailer of Renée Zellweger as Judy Garland.
Based on Peter Quilter's 2005 play "End of the Rainbow", the film shows a frail Judy struggling. The tragic actress battles with addictions and insomnia while she makes a series of shows in the Swinging '60s. Judy works hard to earn enough money to try to keep the custody of her children.
Besides Zellweger impressive performance, what many are talking about is the outfits she wore. As costume designer Jany Temime said, "Judy's style is as enduring a part of her legacy as her voice." And Renée Zellweger as Judy Garland is pure style!
Although at that time, Judy Garland was broke and homeless, she was still a star, and as such, her style was all glitter and glam. As a real diva, she went through life in brocade jackets, silk pyjama blouses, many ruffles, and a lot of gold, sequins and feathers – not for the shy at heart!
Get inspired by her over-the-top outfits to add a little fun to your fall/winter wardrobe:
CS
If you purchase something through the links in this post, Notorious-mag will get a commission.