Get the look of Marianne Faithfull, the '60s style icon 
Swinging London.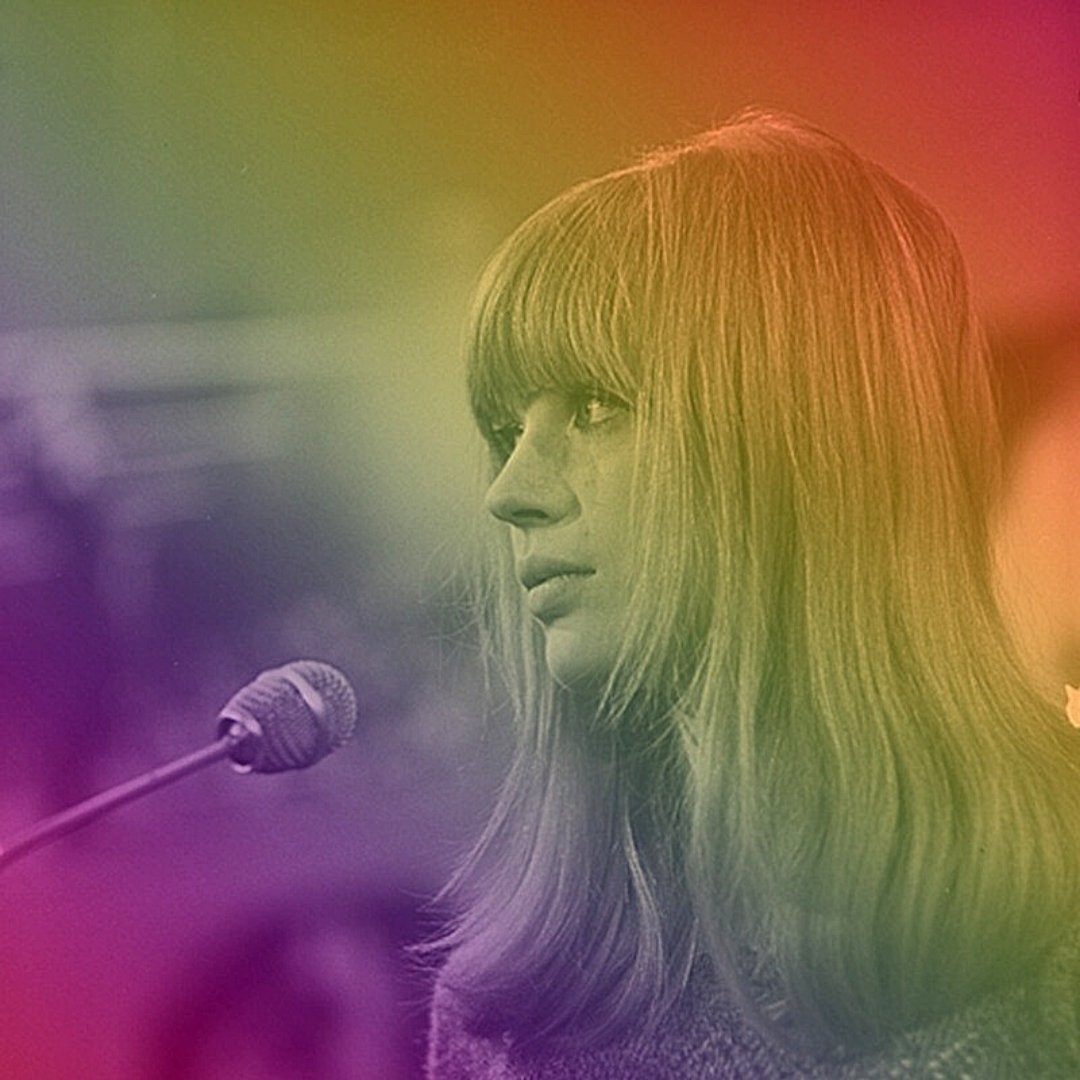 The personal style of the British singer Marianne Faithfull, also known as Mick Jagger's girlfriend and iconic It-Girl from the '60s and '70s, is a reference when it comes to fashion in Swinging London.

Our editors select independently all products featured on Notorious-mag. However, when you buy through our links, we may get a commission.

http://gty.im/96410651

Marianne Faithfull was a convent-school girl and the daughter of an Austro-Hungarian Baroness. When she was 16-year-old, Faithfull was discovered at a party by the Rolling Stones' manager. Within 6 weeks, the unknown girl turned singer went to number one with the hit-song As Tears Go By, written by Mick Jagger and Keith Richards. 

http://gty.im/535037453
Marianna Faithfull and Mick Jagger
Two years later, although she was already married and had a son with art gallery owner John Dunbar, Faithfull and Jagger began an affair. The couple became known as the King and Queen of rock & roll. Marianne Faithfull accompanied him everywhere, looking fabulous in her famous Swinging '60s style. But the excess of drugs ended up taking a toll on the relationship and the couple split up in 1970.

http://gty.im/104405824
Life after Jagger
Unfortunately, Faithfull went from being the most famous it-girl and '60s style icon to a homeless heroin junkie in a matter of four years. It took her almost 10 years to make a come-back. In 1979, her much-acclaimed album earned her a nomination for Grammy Award for Best Female Rock Vocal Performance.

http://gty.im/72591439

From then on, she's made several albums, acted in movies and theatre plays, and wrote three books. Earlier this year, the 73-year-old singer was admitted to hospital with Coronavirus but has since been discharged and is recuperating.

http://gty.im/3202338
Marianne Faithfull '60s style
With her long shaggy bangs, the signature style of the young Marianne Faithfull was copied by women everywhere. She has definitely inspired the British Kate Moss and Alexa Chung. Marianne Faithfull Swinging '60s style was feminine and effortlessly cool. She used to wear long shearling coats, knee-high boots, floppy hats and oversized sunglasses fit for a diva. The iconic '60s muse made little mini dresses, fluffy tops and suede skirts a must, and she finished her looks with scarves and shawls.

http://gty.im/119952514
Why wear today the look of Marianne Faithfull
The '60s never really go out of style. And the boho-chic fashion of Marianne Faithfull is totally relatable to today's trend of handcrafts like patchwork, for example. Her knee-high boots and white ankle boots, typical of the Swinging London style, are also super contemporary. And so are the knitwear tops, ruffled shirts and Palazzo pyjamas the singer used to wear.
[fvplayer id="77″]
Title photo by A. Vente via Wikimedia.