Gemma Chan is inspiring us to go for one-shoulder looks 
Get her look.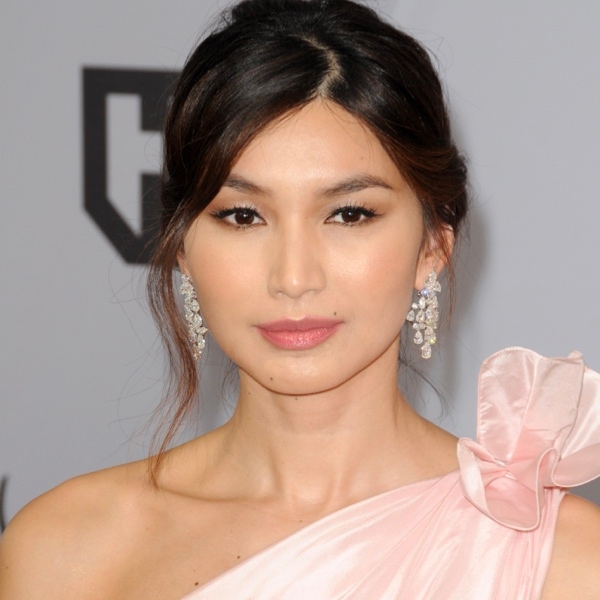 Gemma Chan, the star of the hit Crazy Rich Asians and Humans, and Doctor Minerva, an alien sniper in the new Captain Marvel movie, knows how to dazzle us with her sartorial choices, especially her one-shoulder red-carpet looks.
The British-born former model and Oxford law student turned actress started her acting career in TV shows. For instance, Dr Who and BBC's Sherlock. Additionally, she acted in Harry Potter's spin-off, Fantastic Beasts and Where to Find Them.
All of Gemma Chan red carpet looks have been spotless so far. The stylish actress brought attention to Asian designers during the Crazy Rich Asians press tour. Gemma Chan wore to the movie's premiere in LA a pink one-shoulder dress and a look by Laura Cameron, a Korean born designer.
Stella McCartney one-shoulder dress
Gemma Chan wears very often one-shoulder dresses that are incredibly flattering, feminine and sexy. For example, the stunning Stella McCartney one-shoulder look with ruffles that was especially chic paired with her minimalist accessories.
Gemma Chan's one-shoulder top
For Captain Marvel's American premiere, Gemma Chan outshone everyone in a Ralph and Russo pleated one-shoulder top that went down to the floor as a side train. She wore the asymmetrical blouse with stunning trousers with holographic fringes by the same British duo, and silver Louboutins.
Beautiful in an Oscar de la Renta dress
The beautiful Gemma Chan looks super chic at a red-carpet event in an Oscar de la Renta dress, a pastel pink one-shoulder ruffled dress with a flower on the shoulder and a black bow on the back. The asymmetrical skirt with ruffles that looked like petals of a flower took almost 100 hours to be made!
We love Gemma Chan's feminine and modern one-shoulder red-carpet looks. And we can't wait for the sun to come out again to try these great options we hand-picked.
If you purchase something through the links in this post, Notorious-mag will get a commission.
And for some more red-carpet inspiration, watch the video below.
[fvplayer id="186″]
Photos via Shutterstock