Frescobol Carioca, a brand that brings Rio de Janeiro into your Summer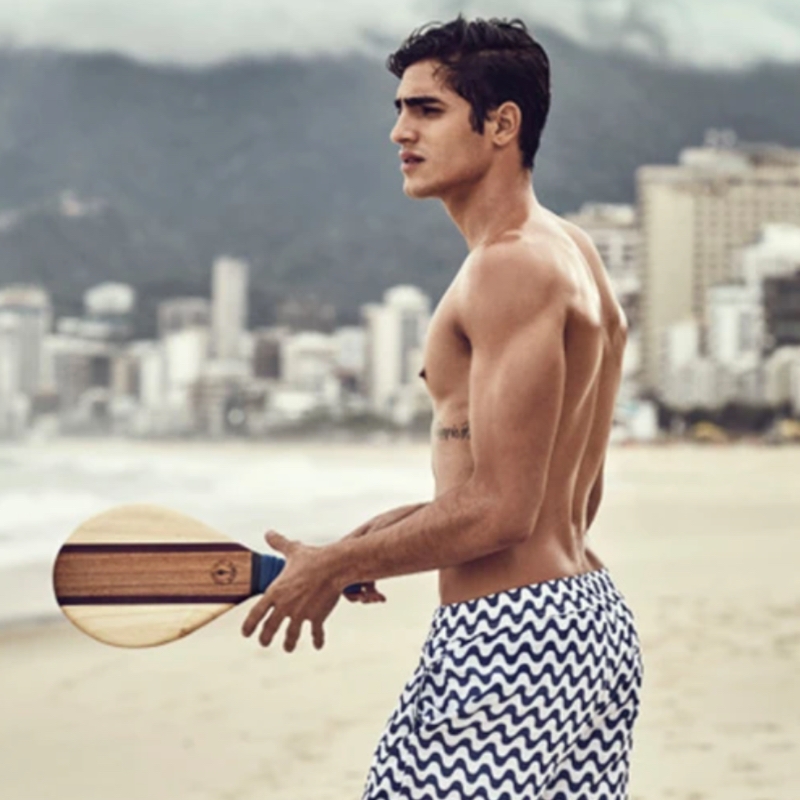 If you go to any crowded beach in the world, you will most likely find two common denominators: bikinis and racket-ball. The last one, correctly named Frescobol or Raquetinha, stands as the epitome of beach sport, it is for everyone, and it is for fun. What very few know is that this invention is Brazilian, as the brand Frescobol Carioca, more specifically from the shores of Copacabana in Rio de Janeiro.
Frescobol's history
In 1945, Lian Pontes de Carvalho, a young Carioca, gathered some smooth driftwood from the seashore, just a stone's throw away from the grandeur of the Copacabana Palace Hotel, and carved it into a set of bats. Then, he peeled away the outer coating of a tennis ball and took his creation back to the soft sand of Posto 5. A bat was passed to a friend, and a light-hearted rally began naturally, making Lian both the first frescobol player and the inventor of the sport.
The spirit of the game struck a chord with the people of Rio, and soon it became a ubiquitous part of a day at the beach for Cariocas of all ages. A tradition that we're happy to say continues to this day.
Frescobol Carioca inspired by Rio de Janeiro
Inspired by the now traditional sport which so clearly defines the Carioca way of life, this swim and leisurewear brand was launched. Frescobol Carioca shorts and handcrafted bats show patterns inspired by Rio de Janeiro city lines and curves. The geometric lines come from the contour of the mountain, the shapes of waves, the curves of women, the form of the cobblestones in the pavement, known as calçadão. Not to mention the influence of the work of architect Roberto Burle Marx and the samba of Tom Jobim.
Few brands embody the Carioca laid back and nonchalant elegant style as well as Frescobol Carioca.
For the 2020 Mobília collection, Frescobol Carioca looked for inspiration in the Brazilian Neo-Concreto design movement from the 50s and 60s, making for a truly unique and cool collection.
If you purchase something through the links in this post, Notorious-mag will get a commission.
Another Brazilian brand that eventually you would love the design and the sustainability story is Veja sneakers. Have a look here.