French Woman Is in Love With The Trench Coat This Spring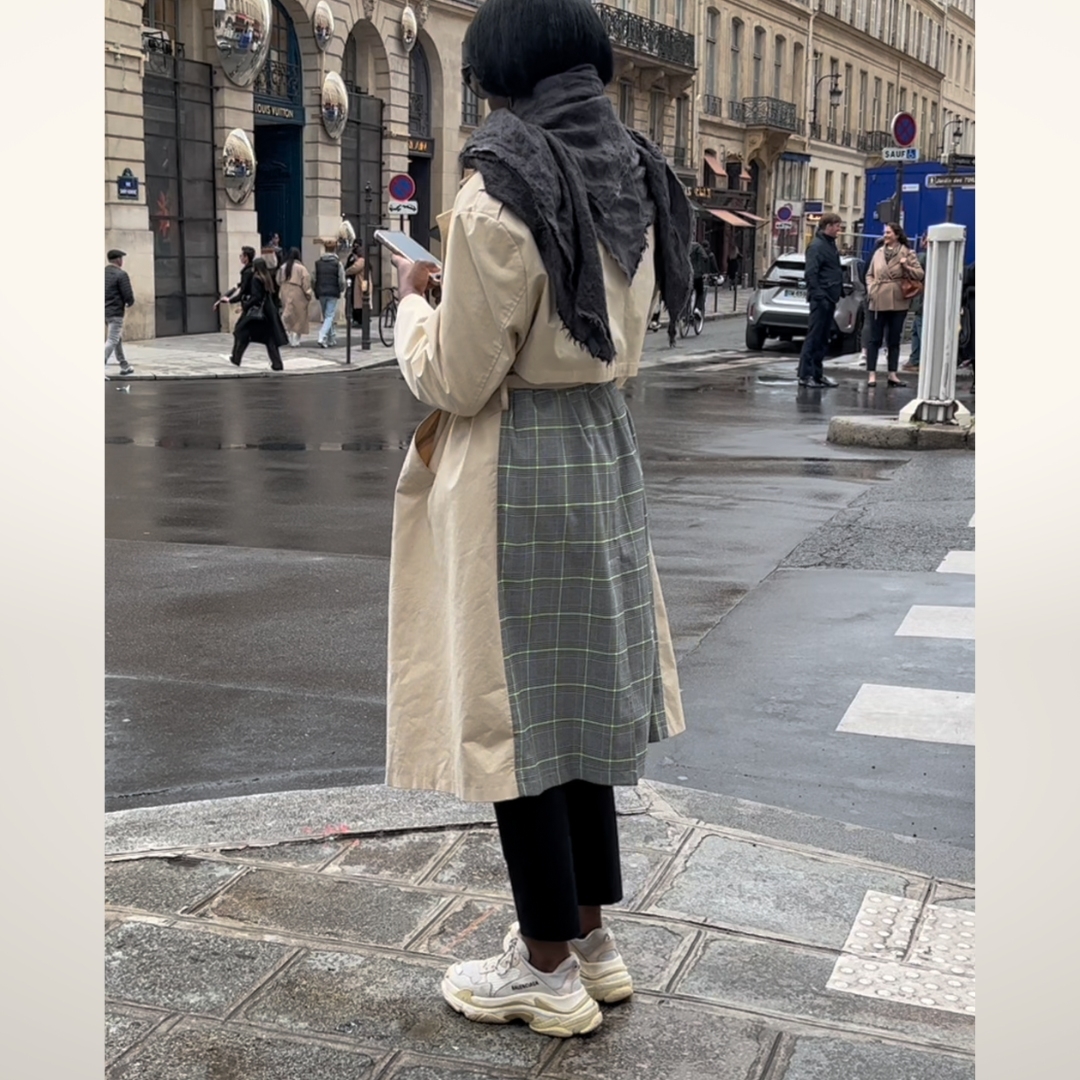 This April week, after Easter, #NotoriousOnTour is in Paris. As the Germans say, "April, April, Macht Was Er Will" (April, April does what it wants). This means the storefronts and shops are loaded with spring clothes, while the weather is awful – rain, low temperatures, and stormy winds. Even so, French women have already put away their heavy winter coats and brought out the trench coat. Although there are other beautiful jackets for transitioning weather, French woman and trench coat are two classics we are in love with this spring of 2023.
In our article on the trends from the last Paris Fashion Week, we talked about how French designers are obsessed with the idea of heritage. And nothing is more heritage than the trench coat, created by the British as part of the soldiers' uniform in World War I. And besides, incorporating vintage-inspired pieces is the number one trick to achieving the French woman's style that everyone loves.
Having said that, we'll show you how French women are wearing trench coats this year. They are masters at creating a timeless, sophisticated, and effortless style. And for sure, this will help you create the perfect look for the office, university, and even a chic night out.
Oversized Trench Coat and Sneakers
It hasn't stopped raining in Paris this week, so almost everyone walked the streets in sneakers. The combo we saw the most was an oversized trench coat paired with a white t-shirt (or sweatshirt), jeans, and sneakers. Do like mega blogger Julie and choose Adidas Samba in collaboration with Gucci or even better with Clark.
Trench Coat and Ballerinas
We saw a lot of women wearing loafers and boots, but the French women who are a notch above in terms of style, are wearing ballerinas. And the new twist in style is to wear ballerinas with long pants falling over the shoes.
Green Trench Coat
In the first photo, Frenchwoman Adenorah, creative director of the Musier Paris brand, is wearing a green trench coat. Yes, the French woman's style is classic with a twist, so they go beyond the traditional beige trench coat. We saw many green coats like Adenorah's and also trench coats with checkered details and neon colours.
Midi or Mini Trench Coat
The midi or mini trench coat is perfect for those who like a classic style with a pinch of originality. They have a cape-like look and are super chic. We saw many French women on the streets of Paris rocking this look with slingbacks, like Scandinavian influencer Cecilie Moosgaard Nielsen.
Icing on the Cake
The #onparledemode page put together some really cool looks with more styles for you to be inspired by this April. The idea is to always have your trench coat nearby, whether it's raining or sunny, with a skirt or jeans.
And here are the trench coats in our shop list: