Films and fashion: 8 times Givenchy and Audrey Hepburn inspired us 
Welcome, Matthew Williams.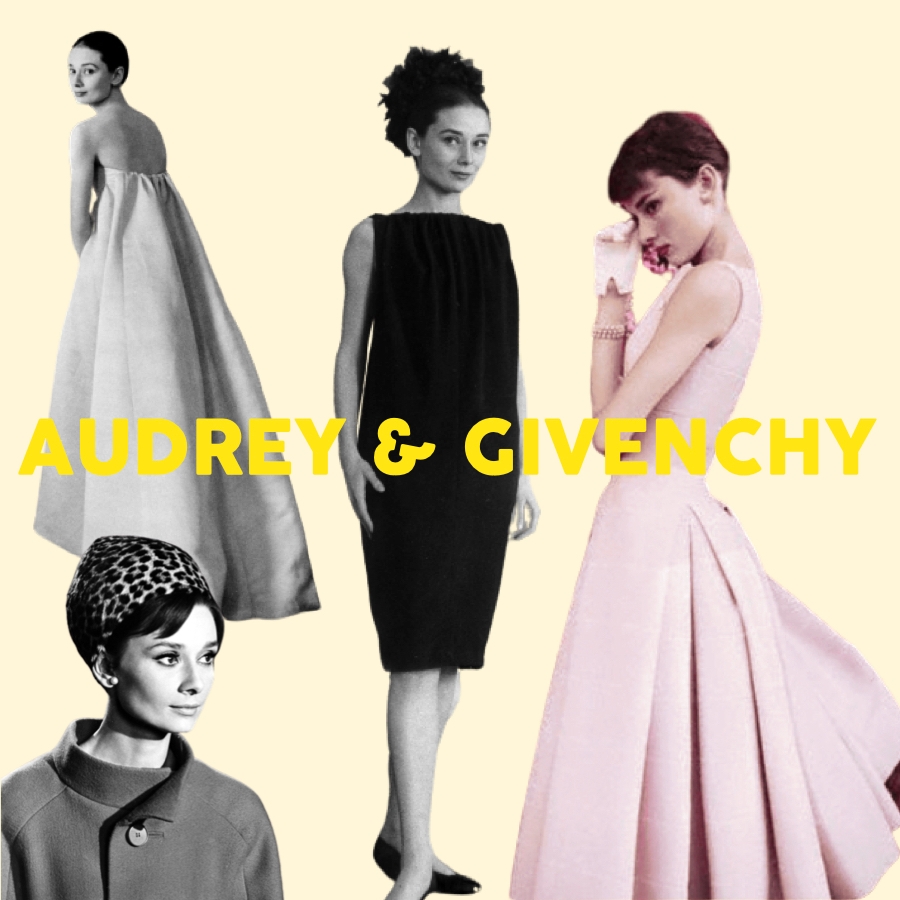 As Matthew Williams becomes the new Creative Director of the French couture house Givenchy after Clare Waight Keller, we celebrate the close relationship of Hubert de Givenchy and Audrey Hepburn, his muse, and the fabulous looks he created for her movies.

http://gty.im/115114722
How it all began
The Count Hubert Taffin de Givenchy first met Audrey Hepburn in 1953, only one year after he had founded his namesake label. The actress was preparing to film Sabrina and wanted the French couturier to design her outfits for the movie. But when she arrived at his Parisian studio, he was expecting to see another Hepburn, Katharine, who was, at the time, more famous than her. Givenchy apologized and told Audrey he couldn't dress her. He later recalled that first encounter, describing her as "this very thin person with beautiful eyes, short hair, thick eyebrows, very tiny trousers, ballerina shoes and a little T-shirt. On her head was a straw gondolier's hat with a red ribbon around it". The actress, however, was able to convince him over dinner to make her looks for the movie, and that was the beginning of a life-long friendship.
The first brand ambassador
Givenchy, who was the personification of Parisian chic and elegance, continued dressing Hepburn both on-screen and off-screen, for over 40 years. For example, when the movie Roman Holiday won Audrey Hepburn an Oscar in 1954, she accepted it wearing a gorgeous white dress by Givenchy. The couturier also designed her wedding dress. Among all the fabulous looks he created for the British actress, the most famous is perhaps the black dress she wore in the opening scene of Breakfast at Tiffany's, which turned the LBD into the No1 staple in every chic woman's wardrobe. Not only were they BFFs, but also Hepburn became the face of Givenchy's perfume L'Interdit. By the way, she did it not because she was paid but because Givenchy had made the perfume for her. Long before fashion houses started having celebrities as brand ambassadors, there was Hubert de Givenchy and Audrey Hepburn.
More than platonic love
Givenchy and Audrey Hepburn grew so close that the designer once compared their friendship to marriage. He kept a sketchbook titled "To Audrey with Love" with all the sketches of outfits he designed for her. The iconic actress and UNICEF Goodwill Ambassador said that "Givenchy's clothes are the only ones I feel myself in. He is more than a designer; he is a creator of personality."
Have a look at the 8 movies in which Givenchy and Audrey Hepburn inspired us with fabulous looks. 
Sabrina, 1954.
Funny Face, 1957.
Love in the Afternoon, 1957.
Breakfast at Tiffany's, 1961.
Charade, 1963.
Paris When It Sizzles, 1964.
How to Steal a Million, 1966.
Love Among Thieves, Hepburn's TV debut in 1987.