All about Fendace, Fendi x Versace collab 
Wallet alarm!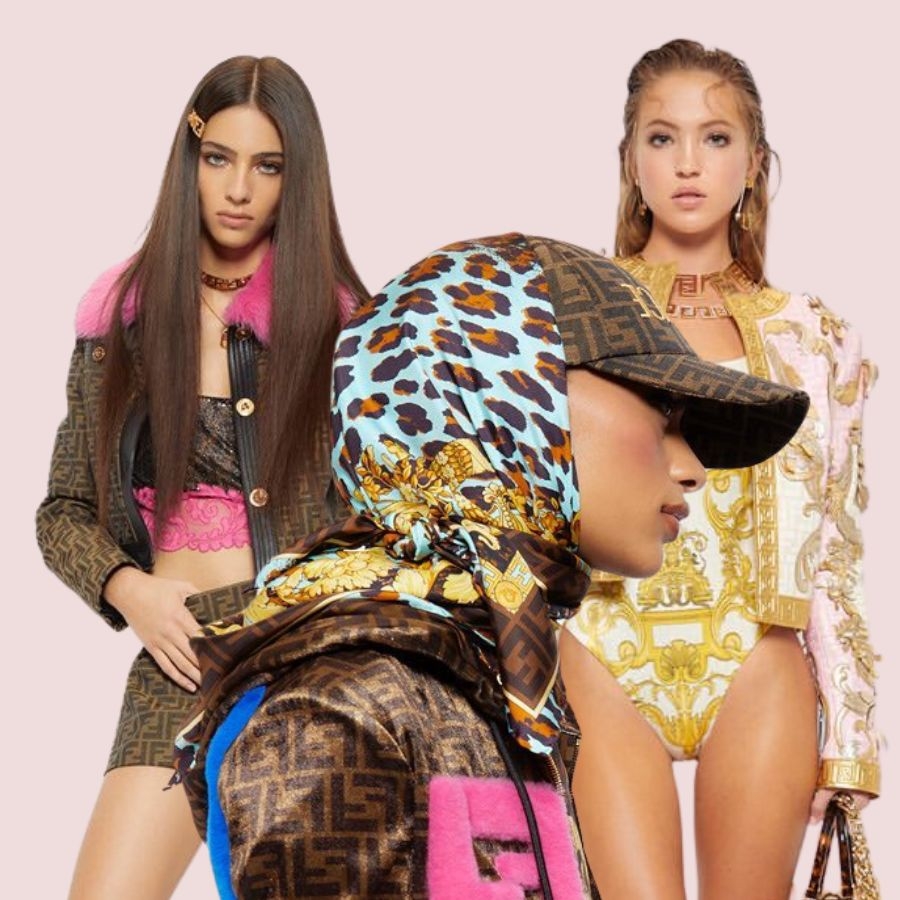 After Gucciaga and Balengucci, it's time for Fendace, the cool collab between the two Italian luxury fashion houses, Fendi and Versace.
Donatella Versace and Fendi's Kim Jones and Silvia Venturini have literally interchanged roles, calling their collaboration "The Swap". In other words, Jones created pieces based on Versace for the first part of the collaboration collection. And Donatella headed the second part, designing garments for Fendi. The result of this fashion Frankenstein is an opulent and fun collection. Have a look; we're sure it will have you dreaming of fabulous summer parties on luxurious yachts.
Why Fendace is a radical and daring collab
Instead of getting together to create a collab collection as fashion houses like Gucci and Balenciaga have already done, Fendi and Versace did something more radical and daring with Fendace. They gave one another free reign to reinterpret the other's heritage brands by bringing their distinct style. Additionally, this was the first time Donatella and Venturini have designed for other brands.
It's a first in the history of fashion. Two designers having a true creative dialogue that stems from respect and friendship. It led to us swapping roles to create these two collections.

Donatella Versace, Chief Creative Officer Versace
Fendi and Versace's archives as inspiration
Kim Jones said that having the opportunity to go through Versace's archive was mind-blowing. The fashion designer saw their things he would have never had the chance to see personally. Likewise, Donatella visited Fendi's iconic archives to pick up pieces from the fashion house for inspiration.
Versace by Fendi and Fendi by Versace. Two iconic collections that celebrate the brands' artistic legacy from the perspective of Kim Jones and Donatella Versace.

Fendi
The result
The runway show was an ode to the '90s and logomania, with Donatella using the classic "F" monogram everywhere. For example, on micro skirts, one of the most popular spring/summer 22 tends, bags, basebal caps, boots, and trench coats. The Fendi monogram also appears on golden chokers, bracelets, shoes and dress straps. Additionally, several looks come with the logos and prints of both fashion brands. And belts and bags of the Fendi and Versace collab read Fendace. According to the brands, rather than a collaboration, the collection is "a celebration of the Italian fashion and a to-hell-with-it disruption of the established order of things."
Feature Image – collage @notoriousmag with @fendi x @versace, Fendance images