Famous Paintings and Their Real-Life Inspiration 
A master piece travel.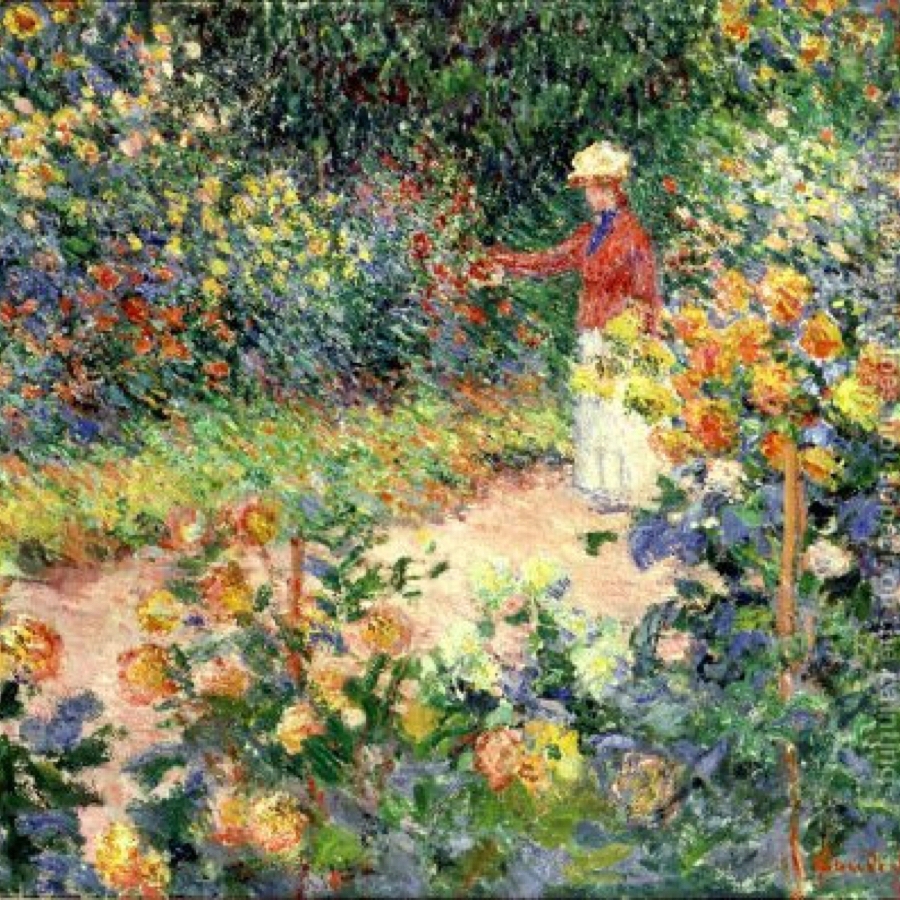 While we are admiring the famous paintings, we rarely ask ourselves who or what has inspired those painters for the creation of such masterpieces. This question doesn't arise in the case with portraits but what about landscapes, cityscapes, complex plots? Are they real-life inspirations?
The origins of the inspiration of old famous paintings will be covered with the mystery forever. The good thing is though that the inspiration sources of more modern oil on canvas are known and, in some cases, we can even visit the places that some famous paintings show.
Thus, what about a short insight into art history? What about making a short but very exciting trip into the world of art and getting some inspiration from famous paintings and even comparing the places? Stay with us, we will do it right now!

Water Lilies by Claude Monet (1920 – 1926)
Water Lilies is not a single painting but a series of oil on canvas. When Monet with his family moved to Giverny, a village in Normandy, he discovered a real paradise there: a garden with a pond filled with water lilies. Le Jardin de Monet is our idyllic real-life inspiration.
Thus, a not young at that time painter started his work that lasted until he died in 1926. Claude Monet devoted more than 30 years to painting the pond, the garden, and water lilies. He created 250 lilies paintings, and now, Monet garden has become famous thanks to them.
The reproductions of these paintings are very popular nowadays. If they are made with top quality, like those that you can order here, you might even feel the divine peace and beauty of the Monet garden as if you have been transferred there.

The Church at Auvers by Vincent Van Gogh (1890)
Van Gogh is a world-known Dutch artist. While spending his time in France, he has been nostalgic for the close to his heart North. This nostalgic feeling found expression in a series of paintings of small buildings with thatched roofs. One of these Van Gogh paintings is the Church of Auvers.
The masterpiece is distinguished by a bold colour palette and unusual shading. Like many pieces of art of the famous painter, the painting features wavy objects. This approach makes Van Gogh stand out and be recognized among other painters of that time.
Now, the church is still there, attracting fans of Van Gogh and art admirers. If art is your passion, you can travel to Auvers-Sur-Oise, and have a look at the piece of architecture that inspired one of the brightest artists of all times.
Café Terrace at Night by Vincent Van Gogh (1888)
Vincent Van Gogh has created many paintings, and we still continue admiring his masterpieces that have conquered the world. Café Terrace at Night is one of such artistic creations.
The artist aimed to show the vibrant atmosphere of a small café with shimmering yellow lights. The café terrace looks vivid and warm, the blue shades of surrounding houses push people to the warm inviting café ambient.
There is one more thing worth your attention: the starry sky. This is a typical Van Gogh night sky featured in several paintings by the famous artist. But in this art piece, the starry sky was painted for the first time.
This terrace exists now, it was even refurbished to look exactly like in the painting.
If you want to immerse yourself in the life shown by Van Gogh, drop in the café and enjoy the atmosphere.

Lake McArthur by James MacDonald (1924)
While French art undoubtedly deserves attention, we cannot ignore more modern art pieces that have real-life inspirations. One of such paintings is Lake McArthur. It was created by a member of the Group of Seven James MacDonald.
The artist was fascinated by stunning landscapes of Canadian divine nature filled with power and passion. He was travelling the country in a specially equipped van which served as his professional studio for quite a while.
The famous painting appeared during one of his trips and depicts a lake surrounded by mountains capped by a glacier.
Now, the lake looks exactly like in the painting, you can travel there and compare the views if you can handle an 8 km long hike.

Enoshima in the Sagami Province by Katsushika Hokusai (1830)
This painting is created with a traditional Japanese ink instead of oil. It is made to achieve unusual vibrant colours that distinguish Japanese art. You can find the real location in the mouth of the Katase River, at the distance of just 50 km from Tokyo.
Katsushika is considered a prominent landscape artist whose paintings enjoy popularity both in the country and abroad.
More Ideas?
If you are interested in more locations and real-life inspirations that have influenced the greatest artists of all times, we recommend you to immerse in the art history for several days or even weeks. You can read all the materials you can find about the paintings of your interest. Who knows, maybe once, these facts will inspire you for an impressive and memorable trip. You will visit all the locations that have inspired the greatest artists to depict them in the masterpieces of all the times.