Great role model: Emma Watson's leadership style 
Smart and sustainable fashion.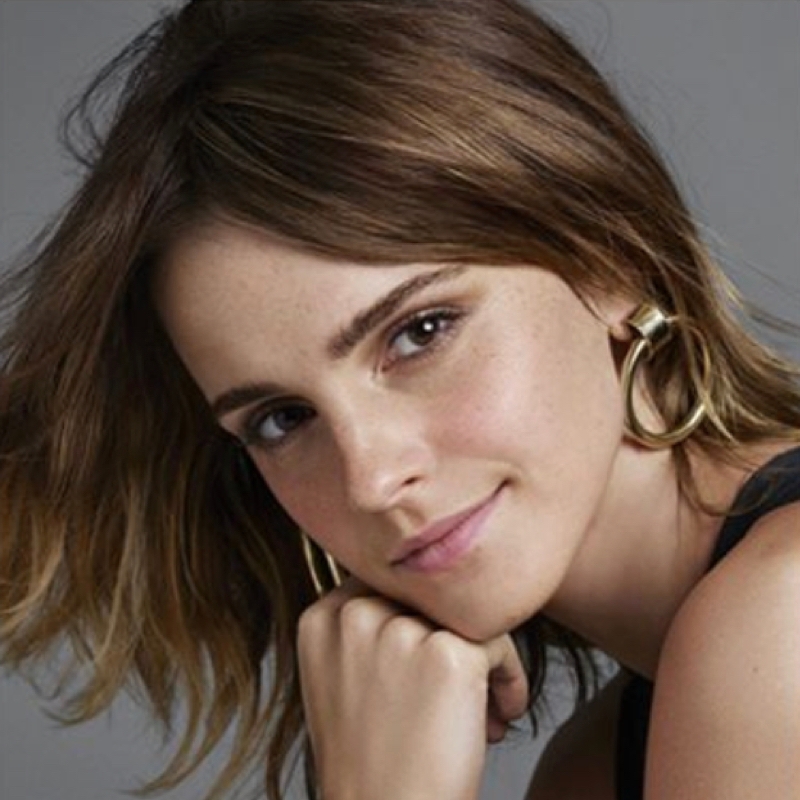 We followed Hermione in the "Harry Potter" saga; we saw the actress grow, and Emma Watson's leadership style evolve over the years. The British actress and activist of today is a far cry from the cute little witch she played. She has become a stylish woman with a strong sense of fashion and commitment to causes she supports. Emma Watson is a great role model for the young generation. We can't forget her speech when she was appointed UN Women Goodwill Ambassador in July 2014. On that occasion, Emma launched the HeforShe initiative, a platform dedicated to involving men in the fight for women's right.
Watson's leadership style in fashion
Emma Watson takes sustainable fashion seriously as we saw during the press tour of the movie Beauty and Beast. In her posts on Instagram, she stated that all her outfits had been verified by the goodonyou_app. This application rates and selects brands according to their ethical and sustainable practices. That's an excellent example of how Emma Watson uses her media power and style to champion labels that work with recyclable materials.
Previously, in 2016, Emma Watson joined the Green Carpet Challenge at the Met Gala, where she wore a Calvin Klein outfit made out of recycled plastic bottles. Again, all the attention was on her style and message.
To further her efforts in promoting eco-responsible fashion, the 30-year-old actress joined this year the environment committee of the board of directors of Kering. The French group owns luxury fashion houses like Gucci, Yves Saint Laurent and Balenciaga. Kering is committed to taking actions to fix the impact of the fashion industry on the environment.
Why Emma Watson's style is so empowering?
The girl has a powerful presence. She doesn't need to be the most glamourous or wear the deepest cleavage to get all the lights on her. Her fashion choices are smart, enhancing her femininity and sexiness. Her power comes from her opinions and actions, not from her boobies.
To celebrate her passionate work, both on-screen and off-screen, have a look at some of the many times we loved Emma Watson's style.
How fabulous can you look?
Emma Watson wears an astonishing Balenciaga dress for "Little Women" World Premiere in December 2019 in New York City. The unexpected twist comes with the already iconic Balenciaga thigh-high boots.
Sexy ma non troppo
At the "Beauty And The Beast" New York screening, she wears a cut-out Balenciaga gown embellished with sheer details. Watson pulls off the sexy look with class.
LBD meets sustainability
The actress' take on the iconic little black dress has a modern twist. The model she wears at the MTV Awards is made from organic silk and features hand-sewn metal paillettes. Other ways Watson is sustainable is by wearing second-hand clothes or choosing a vintage Ralph Lauren from the archives to appear at the Oscars Vanity Fair.
Looking sleek in pants
We love Emma's trousers looks. The British actress looks smart and elegant in the classic black and white combination. She wears an Oscar de la Renta look hand-made in New York, which top was created from certified silk, to appear in the Jimmi Fallon Show. We also love the Jumpsuit by Roland Mouret, who was a producer for the film Ten Billion about our growing population, climate change, pollution, and resource depletion.
Love of asymmetric details
With these looks, the actress shows, once again, her love for asymmetric and quirky details. One is made in New York in small batches to reduce waste, and the second one is a Phillip Lim outfit made from responsibly-sourced viscose and biodegradable acetate yarn.
Nicolas Ghesquiere designed a modern dress to suit Emma Watson's style. Louis Vuitton custom-made this colour-block garment using a fabric made of recycled polyester, created from used plastic bottles. The actress wore it to the "La Belle Et La Bete" Paris photocall.
Look good and do good
Using her star power to change the world, one dress at the time, Watson proves you can be trendy and sustainable. That's Emma Watson's leadership style. In fact, she manages to look fabulous while caring about the environment. She explains on Instagram why she chose the Oscar de la Renta dress with hand embroidery on silk taffeta and a silk faille bow. The fabric comes from an Italian mill that is committed to reducing its environmental impact, including investing in solar energy and removing all toxic chemicals from its supply chain.
Title photo via The Press Tour.