Elizabeth Taylor's jewellery collection of a lifetime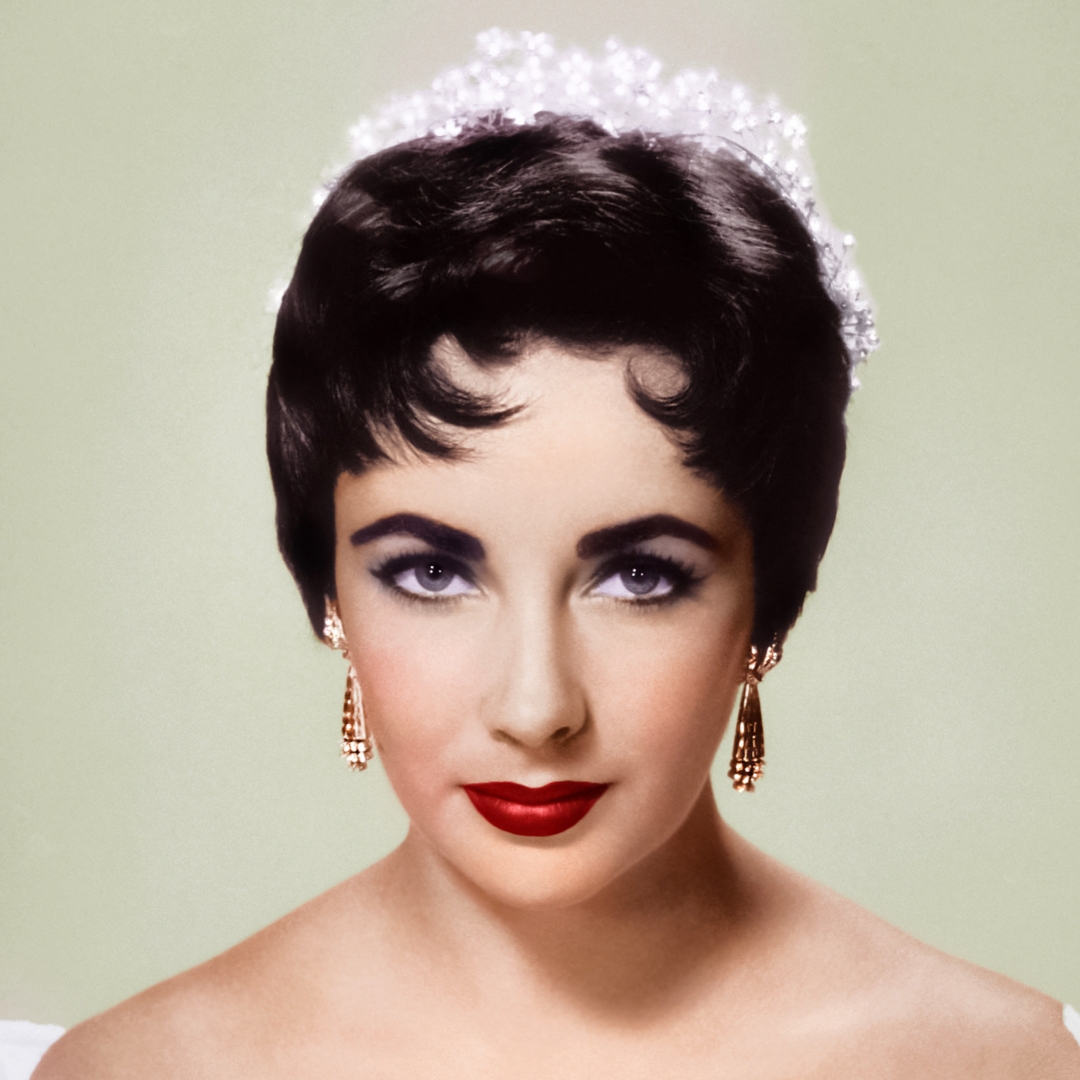 Elizabeth Taylor's jewellery collection was just as legendary as her films. She was not only a true jewellery admirer but also a collector. "Big girls need big diamonds", Liz Taylor once said, and we couldn't agree more with her! In her autobiographical book ''Elizabeth Taylor: My Love Affair with Jewellery'', she tells the stories of the diamond jewels – her memories, feelings and thoughts about the collection, which was auctioned in 2011 by Christie's and sold for $116m (£74.9m). So, we review her 6 most iconic pieces and their unique stories! 
"I feel as though I'm only the custodian of my jewellery. When I die and they go off to auction I hope whoever buys them gives them a really good home."

Elizabeth Taylor
Diamond Tiara, 1957
"When [third husband Mike Todd] gave me this tiara, he said, 'You're my queen, and I think you should have a tiara,'" Elizabeth wrote in A Life in Jewellery. She wore the piece for the first time at the Academy Awards, where her husband's movie Around the World in 80 Days earned him the Best Picture Award. The alluring diamond headpiece from Elizabeth Taylor's jewellery collection originates from around 1880 and was designed as nine old mine-cut diamonds mounted in platinum and gold. "It wasn't fashionable to wear tiaras then, but I wore it anyway because he was my king."
Emerald-and-diamond ear pendants, 1960
Elizabeth Taylor's mesmerizing emerald and diamond earrings were a present from her fifth (and sixth!) husband. The precious stones were bought from no other than the Italian luxury house – Bulgari. Liz had them on at the Parisian premiere of Lawrence of Arabia in 1962. In 1976 she also wore them to meet Queen Elizabeth in Washington. What's more, Liz appeared with them in the movie ''The V.I.P.s''.
Serpenti piece, 1963
For her role as Cleopatra, Elizabeth chose to wear a Bulgari jewellery piece which highlighted the Egyptian ruler's love for snakes. At that time Bulgari did not have any stores outside of Rome and was only locally known. However, once Liz had put it on display, the brand instantly became an international sensation. 
Diamond chandelier earrings, 1957
"Mike! Oh God, oh Mike, couldn't I please, please, please? I can't go home without them." said Liz when she caught sight of the paste earrings in a shop window near Place Vendôme. By all means, Mike Todd, Elizabeth Taylor's husband at the time, couldn't resist but please her, adding the earrings to her jewellery collection. The story goes on when one day in 1957 while getting ready, Liz noticed that something was different about the jewels. "Mike, there's something wrong with my earrings. They're not quite the same," she recalled. With a smile on his face, Mike told her he had them transformed into real diamonds. 
The Krupp Diamond, 1968
The Krupp Diamond originally belonged to Vera Krupp, the wife of Alfried Krupp – a wealthy German industrialist. When the gem was put on auction, Richard Burton purchased it as a gift for his beloved wife. Elizabeth Taylor then wore the diamond as a ring. The diamond was type IIa, offering exceptional optical transparency. It must be the most recognizable and costly piece that Liz ever owned. Hence why, upon her death, it sold for $8,818,500 to the South Korean conglomerate E-Land. 
The Taylor-Burton Diamond, 1969
Without a doubt, the Taylor-Burton diamond was Elizabeth's favourite one. In 1969, Cartier put the 69.42-carat pear-shaped diamond up for auction. Upon hearing the news, Liz became fascinated with the idea of owning the precious piece. So, it was flown all the way from the United States to Gstaad, Switzerland, for her to see it before the auction. Eventually, Richard Burton had his lawyer, Aaron Frosch, bidding on the telephone from London and Al Yugler of the jewellers Frank Pollock and Sons in the room. With his maximum bid of $1 million, he won the auction. Except there was only one problem with the gem. It was so big that Liz had Cartier design a necklace with it for her. Later, she wore it to Princess Grace of Monaco's 40th birthday and at the 42nd Academy Awards. 
Photo: Studio publicity still – Dr. Macro, public domain @wikimedia.