Earrings that changed jewellery's landscape 
Ear cuffs and climbers.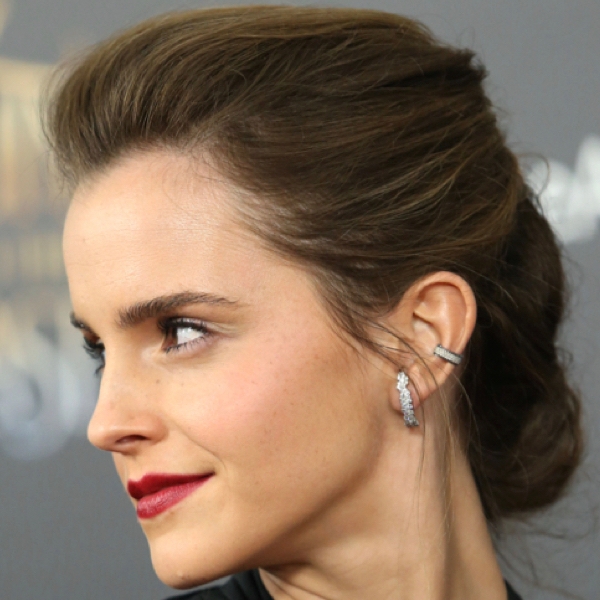 The way we wear earrings will never be the same again. The new jewellery adorns our ears in a daring and modern fashion, not hanging from the lobes as before but crawling up the ears. The trend of ear cuffs and climbers has allowed us to add some edge to any look, by covering our ears in earrings without having actually to pierce them in several places. These earrings are great for women who like to dress up and have fun with different styles with no need to commit themselves to the long haul.
You can add a pinch of a rebellious attitude to your look by wearing jewellery that climbs from your lobe to the top of your ear in the best punk style, and the next moment, go back to your traditional earrings being happy your ear doesn't look like a colander!
Be adventurous and play with the ear cuffs and climbers, mixing them with your classic jewellery or statement earrings, and wearing as many as you want. Read more about the different new types of earrings here, and check the selection we hand-picked for you:
If you purchase something through the links in this post, Notorious-mag will get a commission.
Ear Cuffs
There are many ear cuffs styles. Some may look like small creoles. Others go all around your ear following its curve and hook on the top of the ear. You can wear one cuff or several ones together, like Emma Watson. Additionally, you can choose to wear them on one or both ears, mix & match them with other earrings; the options are endless.
Ear Climbers
Ear climbers or crawlers don't hang down but go up towards the top of your ear; they can be tiny and delicate or long, giving the impression that you're wearing several earrings together. You can mix ear climber with ear cuffs, with this earwear trend, the more, the merrier!
Be daring and have fun with your new earrings that will change your jewellery style.
You may also enjoy watching the video with the story of the cocktail ring.
[fvplayer id="106″]
Photos via Shutterstock