Discover Meghan Markle's Beauty Secret for Glowing Skin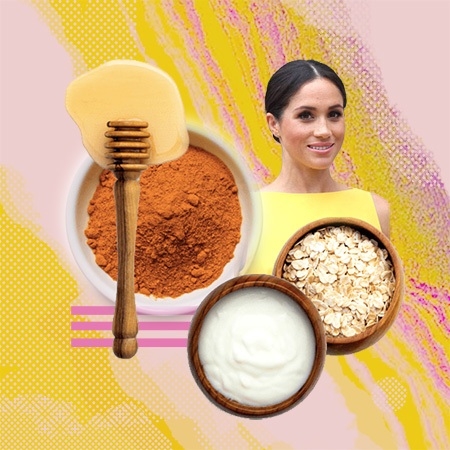 It is common for expecting women to glow during their pregnancies, but the way the Duchess of Sussex's skin is sparkling and radiant is so fantastic that it made us want to find out what is Meghan Markle's beauty secret behind such beautiful skin.
Is she following a specific diet? Is it a makeup illusion? Does she spend a fortune on beauty products and fancy treatments?
Well, we already know the Duchess takes her skincare routine very seriously. But of course, there must be something more because I cleanse and moisturise my skin religiously and well, I'm far from glowing like the mother-to-be.
So here's Meghan Markle's beauty secret
Nichola Joss, Meghan's facialist, says she uses a natural facial mask to treat the Duchess' skin, and the best part is that you can prepare it at home, now how great is that? Joss states that "at-home face masks are amazing" and we agree with her. DIY masks are easy to make, inexpensive and you know what exactly you're using on your skin.
How to make the duchess face masks
You will need only four ingredients, that you probably already have in your kitchen
coconut oil
rolled oats
honey, preferably unprocessed honey like Manuka
Make sure to use organic ingredients, to avoid chemicals and poison that could harm you.
For a Hydrating and Brightening Mask 
Mix the coconut oil with turmeric
For an Exfoliating Mask 
Mix rolled oats and honey.
Mix the ingredients until you obtain a paste-like consistency.  Apply it on your face, relax for a few minutes et voilá! Don't forget to use your mask freshly made, do not keep what's left for the next time.
Photo via Shutterstock