Who Was Chloé From the French Brand Chloé?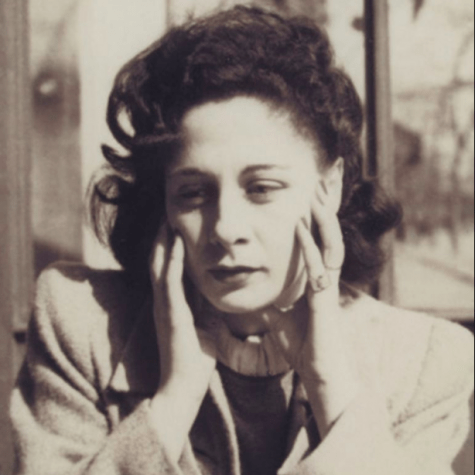 Most of the big fashion houses were named after their founders, making the designer's names live on long after they were gone. So who's behind the French luxury fashion house Chloé? Was there a Madame or Monsieur Chloé? Behind Chanel, there was Coco Chanel. Dior had Christian Dior. Behind the House of Fendi, there are Adele and Edward Fendi. Guccio Gucci created Gucci. Behind Balenciaga, the great Cristóbal Balenciaga, and the list goes on and on. So, who was Chloé?
Many articles on the internet say that the name Chloé is not linked to any person. What's more, the name was chosen for aesthetic reasons. But if you read this article, you will see that Chloé was a person. And we also answer why the founder of the brand didn't want to use her own name.
Who Was the Real Chloé?
The founder of the Parisian brand was Gaby Aghion. So behind Chloé, there is a name that sadly, not many know about. But should, because Gaby Aghion was a fascinating woman ahead of her time and an example of women's empowerment.
Gaby Aghion, the Woman Behind Chloé
Gaby Aghion was born Gabrielle Hanoka in 1921, in Alexandria, Egypt. She was part of the local elite, her father being the manager of a tobacco factory. The young Gabrielle studied at the French school. There, she met her husband, Raymond Aghion, when they were both seven years old. They married at the age of 19, both from Jewish wealthy families, Raymond's were cotton exporters.
In 1945, the young couple emigrated to Paris, where they met all sorts of exciting people. They became friends with Tristan Tzara, one of the founders of the anti-establishment movement Dada, and the poet Paul Éluard. Gaby and Raymond were also part of the group of the writers Lawrence Durrell and Louis Aragon, and painter Picasso. The immigrant couple had a chic bohemian life mingling with the intellectual and artistic elite in Paris.
Gaby Aghion Wanted More
By 1952, Gaby had gotten a bit bored, she had bigger aspirations other than being a "Lady-who-lunch". So she told her husband she had to work. She designed six models of plain summer dresses. Then, she bought high-quality cotton, and buttons, and hired a seamstress who had worked in haute couture. The first collection was conceived in a maid's room above the couple's Parisian apartment, which Gaby had turned into her workshop.
But Who Was Chloé?
The beautiful dresses in relaxed styling were a hit!  Instead of naming the brand after her, she chose a friend's name, Chloé. Yes, Chloé was one of Gaby's friends! And the reason was that Gaby thought her own name reminded that of a fortune-teller.
Gaby Aghion wished to offer women beautiful, light and feminine clothes. Her easy-to-wear designs did not follow the formality of the luxury fashion houses of the '50s. She was an emancipated and free-thinking woman. Consequently, she wanted clothes that were exquisitely made in high-quality fabrics but also, allowed her to move freely.
"Everything was yet to be invented, and this thrilled me."
Aligned with the couple's political views, the Egyptian designer thought quality fashion should be more accessible to the masses. So her modern collections were available from the rack. Additionally, Aghion designed in a way that the clothes could be easily altered to fit. Quite the opposite of the Haute Couture made-to-measure garments. This was an extremely modern concept for that time and Aghion named it "luxury prêt-à-porter". Et Voilá, Gaby coined the expression Prêt-à-Porter, which means ready-to-wear in French. Her progressive vision proved to be spot-on and the fashion industry soon followed her steps.
A year after launching Chloé, Gaby joined forces with Jacques Lenoir. He would take care of the business side of the fashion house while Aghion continued being the creative head. About this period, the designer said: "Everything was yet to be invented, and this thrilled me."
Paris fashion week
In 1956, they had the first Chloé show at the Bohemian Café de Flore. The coffee place was home to intellectuals and artists of the '40s and '50s in Paris. They would sit there for hours, smoking Gitanes, while sipping wine and re-inventing the world. Chloé's ready-to-wear show over breakfast at the Café de Flore became a twice-a-year event. And one of the highlights of the French fashion calendar.
Gaby Aghion had also a knack for discovering young talents. Among other promising young designers, she hired the stunning Maxime de la Falaise. And Karl Lagerfeld, at the beginning of his career. In 1966, she made Lagerfeld the main designer at Chloé, where he remained for the next 20 years. The German fashion designer left Chloé in 1992, to work for Chanel. Brigitte Bardot, the Italian opera singer Maria Callas, Princess Grace of Monaco and Jackie Kennedy Onassis were among Chloé's many famous clients.
"All I've ever wanted was for Chloé to have a happy spirit, to make people happy."

Karl Lagerfeld
The Egyptian designer and businesswoman sold Chloé in 1985. But she remained involved with her fashion house, attending almost all shows and giving her opinion until her death at the age of 93. By the way, one of her last requests was that her death shouldn't delay Chloé's spring show in 2015.
Photos via Chloé