Did Freddie Mercury influence fashion?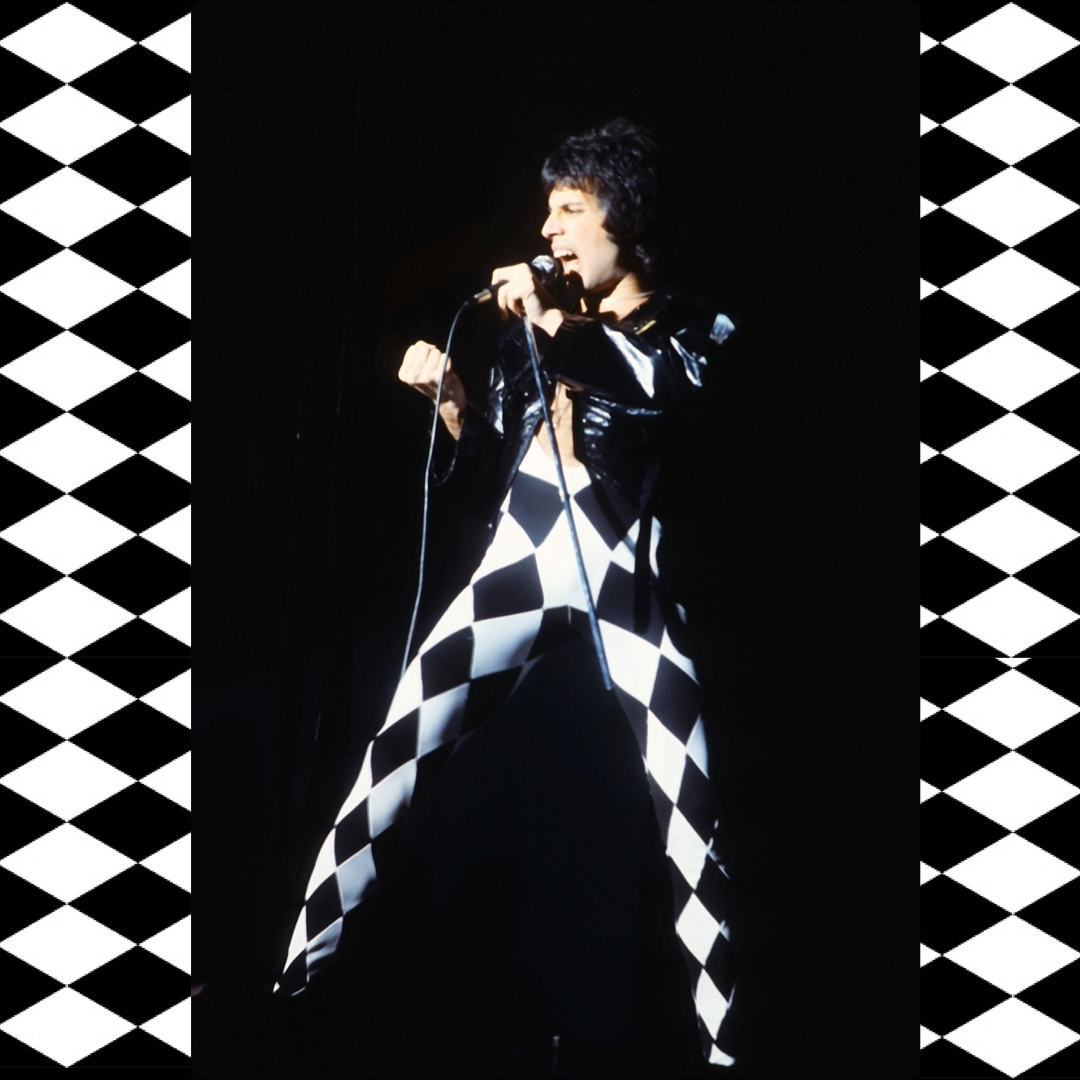 The legendary Freddie Mercury marked an era not only with his music but also with his flamboyant style in the '70s and '80s. Indeed, Freddie Mercury and fashion is a story apart. We bring here all the facts about Freddie Mercury's fashion style and his subversive way to dress that influenced a whole generation.
Freddie Mercury and fashion as a message
Constantly reinventing himself through fashion, Mercury was one of the greatest showmen ever. He theatrically used fashion to create a narrative. The apocalyptic satin flowing numbers or the provocative sequinned jumpsuits are just some examples. His opulent style was sometimes questionable, but unforgettable and pure glam rock'n'roll!
To understand Freddy Mercury's fashion style, we must know a bit of his background. So, let's start with the lysergic '70s when he arrived in London as a teenager from Zanzibar, in the middle of the counter-culture revolution. During this period, fashion was breaking barriers and rules. And he went on to study Graphic Design at the Ealing College of Art together with Ronnie Wood, of the Rolling Stones, and Pete Townsend, of The Who. Now can you imagine the hip ambience in that college?
The frontman of Queen worked at London's trendy Kensington Market on a clothes stall with his girlfriend Mary. She was his real "love of my life" and remained close to him until his last days. But when they met, Mary was a salesgirl at Biba, the fashion temple of the '70s. Naturally, the fashionable girlfriend was his muse and a significant influence in Freddie Mercury's fashion style.
Pioneer of genderless outfits
The androgynous look was still crawling in the artsy circles back then. However, Freddie Mercury wore with the same ease and self-confidence women's clothes and makeup and men's attire. Colourful jackets, fancy hats and heels migrated to men's wardrobes and became mainstream.
For instance, legend has it that his acclaimed batwing outfit was created by fashion designer Zandra Rhodes when she was working on a wedding dress. Mercury was so fascinated by the white costume that the British designer cut it in half and gave it to him.
Freddie Mercury's fashion style in the '80s
The fashion-forward rock-star changed his style in the '80s, influenced by New York's gay club scene. He grew a moustache, cut his hair short and brought the S&M leather jackets and pants, and studded belts and caps from the underground clubs to mainstream fashion.
The singer's fashion sense was as epic as thunderbolt and lightning. Mercury was at the same time influenced by his surroundings and a huge influence in fashion, then and now. "We're not really like anyone else. If anything, we have more in common with Liza Minnelli than Led Zeppelin", said once Freddie, and he added "We're more in the showbiz tradition than the rock'n'roll tradition", this is why what we saw on stage was more than just a concert, it was a fashion statement.
Images by Wikimedia commons By Carl Lender from Sunrise