Cora Sheibani, the best kept secret in the jewellery world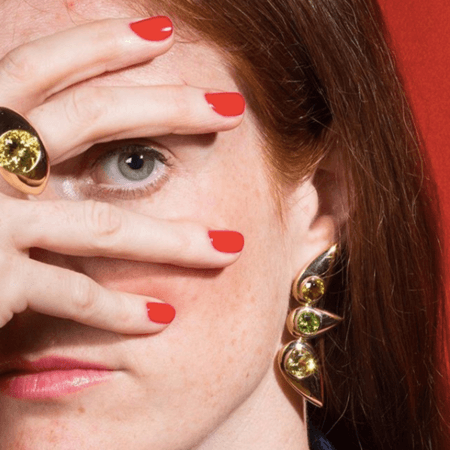 Photos courtesy of Cora Sheibani by giselaphoto
Cora Sheibani is an independent jewellery designer with a strong personal style that shows in her far from conventional colourful jewels. Among her fans are Vogue, Forbes, New York Times, Elle, and all the Haute aesthetic clients who describe Sheibani as the best-kept secret in the jewellery world.
Cora Sheibani's Journey
London-based Cora Sheibani was born in Switzerland. The designer is the daughter of an art dealer and grew up having Andy Warhol and Jean-Michel Basquiat as guests at her parents', who collected everything, from 20th-century glass to ceramics and furniture.
Cora studied the history of art in Florence and New York. And in 2001, after getting married, she moved to London and decided to study gemology.
Why Jewellery?
She said she felt "jewellery was not contemporary enough, not luxurious enough, because it has to be commercial and price-conscious". So she started designing her unique rings, brooches and necklaces while expecting her first child.
Cora Sheibani's Inspirations
Her jewellery designs are inspired by unexpected but simple things like clouds, cakes and copper cake moulds, cacti and eyes. 
The pieces of her Eyes collection, for example, are set with stones such as Tanzanite or Spessartite garnet because of their sparkle. She says they remind her a twinkling eye. 
Click on the video to know where the expression Cocktail Rings comes from!
Where to get Cora Sheibani's design
She meets her A-list clients by-appointment-only at her Kensington home where she lives with her husband and three children, surrounded by the couple's art collection and an extensive collection of jewellery books.
Sheibani designs her pieces at her London home and lets artisans in Switzerland and Paris make them. She says that her jewellery is a collaboration with the goldsmiths who figure out with her how to make her designs work.
The Swiss designer also exhibits her work occasionally at Louisa Guinness Gallery, the brilliant artist jewellery dealer in London.