Cool Outfit Ideas To Mix Up Your Style 
Play with your wardrobe.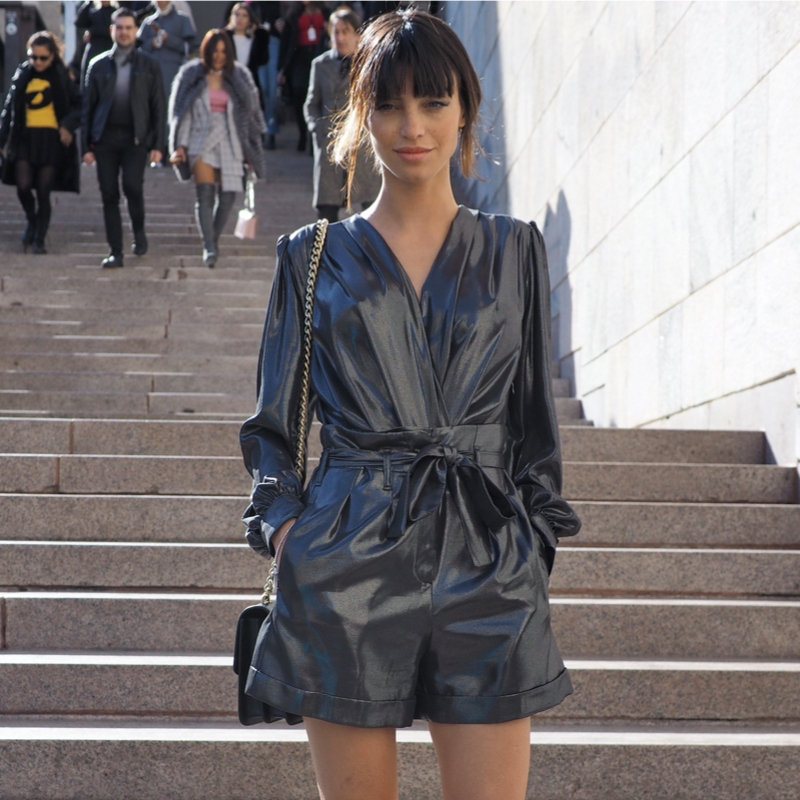 Clothes have always given us the ultimate opportunity to express ourselves and our personalities in entirely new ways. A particular outfit can help us convey what we feel and think while looking fashionable. The more you know how to mix your style, the easier it will be to express yourself through fashion.
Creating a nice-looking outfit can tell a lot about who we are as a person, but if you're looking to step it up a little, first and foremost, you should make sure that you own the outfit and make it authentic and in sync with your style. If you don't know where to start, the article below lists cool outfit ideas to help you mix up your style and make it more daring. 
Unique-Looking Shirt + Jeans
When thinking about the prerequisites of achieving a cool outfit, a shirt is at the top of the list.
However, we're not thinking about a basic type of shirt but one that will set you apart from the crowd. Try a cool-themed one with a simple display like a ghost shirt and style it confidently. This way instantly draws the eyes of others and makes a theatrical, engaging, and one-of-a-kind impression.  
The advantage of a shirt with a nice cool message is that you can wear it in different ways and on many occasions. For example, imagine being invited to a party where you do not know most of the guests. Naturally, you want to look good, but you also want to blend in. Easily done! Put on your favourite black jeans along with a fun-themed shirt, a leather jacket, and black boots. You'll be guaranteed to make an impression.
A Flowy Dress + Cardigan 
Wear a cardigan to the waistline – @Image by flaunter via Unsplash
We love the feeling of creating an outfit that works, and a flowy dress always helps. It's super comfortable and especially on point when you want to bust out some vivid colours for the summer. It makes you feel beautiful in your skin but also gives that chic and relaxed vibe.
To complete this dress outfit effortless from head to toe, throw on a cardigan as this will do the trick. Choose one that will hit the perfect spot at the waist, creating an excellent feminine balance.
The simple yet stunning look of a flowy colourful dress mixed with a cardigan creates a perfect laidback outfit for women of all ages, shapes, and sizes.
Crop Top + High-Waisted Pants
The idea with crop tops is to show some skin and to emphasize the waist – @Image street style London Fashion Week via shutterstock
Crop tops have made their mark as one of the coolest and trendiest clothing pieces on the fashion scene. They can bring your look to new heights. But be careful when wearing a crop top as it can easily go from looking feminine to looking cheap and tacky.
Crop tops are lovely and flirty, but they need to be matched with the right bottoms to reach their full potential. The idea with crop tops is to show some skin and to emphasize the waist. High-waisted pants with a crop top are therefore a winning concept.
If you're on the fence and feel a little hesitant about trying this trend, start by wearing a longer crop top at first and play with proportion. Combine it with a skirt or wide-legged pants, as this will make you feel more comfortable while creating a flattering silhouette and a cool outfit.
Romper + Right Pair of Shoes
The simplicity and easiness of a dress and the comfort of shorts – @Image Paris Fashion Week via Shutterstock
Rompers are the fun piece of clothing in our wardrobe that easily combines the simplicity and easiness of a dress and the comfort of shorts. The summer season is the perfect time for this practical apparel as you can style it up both for night and day with the right shoes and accessories while allowing your skin to breathe.
The versatility of the romper allows you to pair it up with flat sandals and even flip flops when out for a coffee with your friends. If you want to lift the entire outfit and look put together for a night out, opt for some heel sandals, as they will elongate your legs and make you fashionable with minimal effort.
Final thoughts on how to mix up your style
A cool outfit should make the person wearing it look distinctive, make them come outside of their comfort zone but still allow them to feel comfortable and true to who they are.
A shirt as the forever fashion staple paired together with jeans is a true head-turner. You can also try on a summer dress and make it noteworthy by throwing on an easy-wearing cardigan. If you want to make a more daring and bold statement, find a well-fitted crop top that will make you look fierce when combined with high-waisted trousers or a sleek skirt.
Mix up your style! Stretch yourself by trying one of these outfit ideas to add a cool vibe to your style.
The history of Manicure: From 5000 BC to now
[fvplayer id="255″]