Will the Russia-Ukraine war increase prices of clothes and shoes? 
Fashion forecast.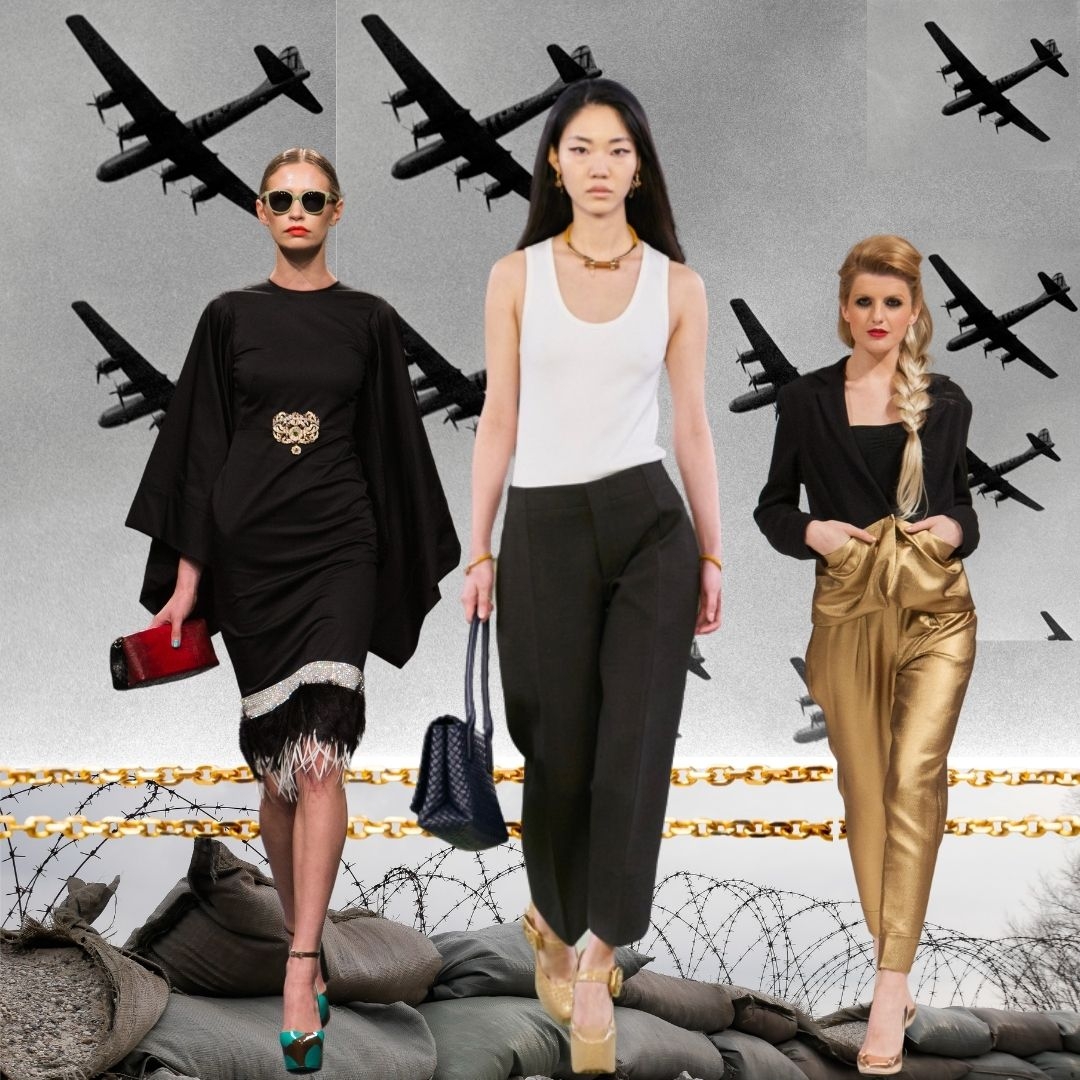 While the world watches Putin invade Ukraine in disbelief and horror, oil and gas prices and inflation skyrocket. In addition, several companies like Ikea and Apple, and fashion houses are taking a stance against the invasion. They're closing their stores in Russia and halting all imports and exports to and from Russia and Belarus. As a result, besides the devastating blow on human lives, will the Russia-Ukraine war impact global apparel businesses, causing prices of clothes and shoes to increase?
The Russia-Ukraine war in numbers
Since the invasion on the 24th of February, more than 2 million refugees have fled Ukraine. And, so far, at least 474 civilians have died, including 29 children; the toll of this horrible war is catastrophic. Additionally,  the Russians have damaged or destroyed around 1500 homes, 202 schools and 34 hospitals. Not to mention the Ukrainian and Russian troops that have died, many of the latter not even knowing what they were fighting for.
And, as this human tragedy unfolds in Ukraine, Russia responds to European and American sanctions by threatening to cut gas supplies to the West. The EU gets 30% of its oil and 40% of its gas from Russia. So, the German Chancellor stated that "Europe has deliberately exempted energy supplies from Russia from sanctions." Nevertheless, the gas price has already increased by 40%, which could lead to catastrophic consequences for the global market. For instance, the Russia-Ukraine war is impacting the global supply chain; from high-end fashion brands to small apparel labels and even factories and mills in India producing textile, clothes and shoes.
Local impact on the fashion industry 
Although Russia and Ukraine are not directly relevant in global fashion production, the war is undoubtedly creating chaos and uncertainty in the apparel market, which will cause a price increase not only in clothes and shoes but also in all luxury goods.
Russians are famous for lavishly spending on imported Western brands. Moreover, the local fashion industry depends on countries like China and Turkey for skilled labour, raw materials and textile. In short, bans on import-export will have a massive impact on the Russian market and consumers.
Luxury and high-street fashion brands including Zara, H&M, Mango, Canada Goose, Burberry, Adidas, Dior, Louis Vuitton, and Fendi have already pulled out of Russia. And so have Givenchy, Acne Studios, Ganni, Gucci, Saint Laurent, Bottega Veneta, Balenciaga, Hèrmes, Chanel, Puma, Prada, and Levi's. Additionally, online fashion retailers like Boohoo and Asos have suspended sales in Russia. The world is responding in unison to the invasion of Ukraine even though tourism and fashion houses will suffer losses with the lack of Russian buyers.
As for Ukraine, the situation will be far worse. Large international fashion retailers have already suspended business due to the current incertitude. Brands have shut down stores and cancelled production orders in the country until further notice. And the Russia-Ukraine war is hitting a hard blow on the local thriving fashion brands that fashionistas worldwide love. You can read 8 Ukrainian designers and fashion brands you must know now to learn more about Made-in-Ukraine fashion.
Far-reaching impact of the Russia-Ukraine war
Finally, even the textile industry worldwide will feel the ripples of the Russian invasion. For example, the oil price increase will shoot up the cost of synthetic textile fabrics like polyester derived from oil. Consequently, the demand for natural fibres like cotton will increase, causing price inflation. Not to mention the rise of operational and transportation costs. Due to the Russia-Ukraine war, all of these factors will skyrocket apparel prices like clothes and shoes worldwide. 
Final thoughts
Just when the end of the pandemic seemed to be near, Kremlin's decision to invade Ukraine cut short the world's expected financial recovery. And with more economic sanctions on Russia in the following days, consumers' buying power and the fashion industry growth will certainly lessen considerably. But, of course, the price increase of shoes, clothes, and apparel in general, is nothing compared to the Ukrainian people's losses and suffering caused by the Russia-Ukraine war.
Images by Notorious Mag with street style photos copyright @ 2022 Fab4Media GmbH & Co KG and Shutterstock.