#CloseEyeOn: Yolke, luxurious sleepwear, daywear and now, homeware 
Spring is served.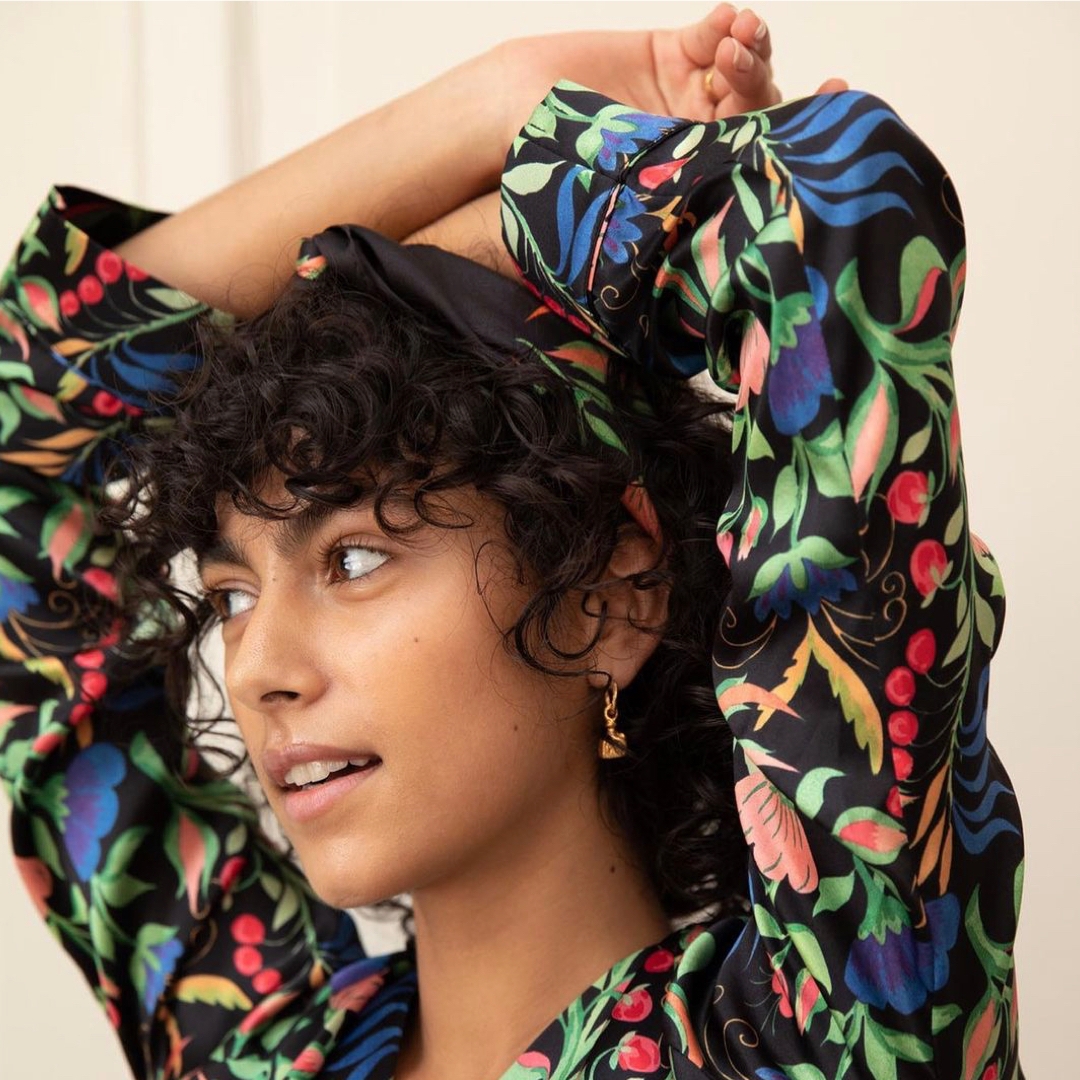 Let's face it, who doesn't like lazy Sundays in pyjamas? But Yolke is one of these fashion brands that make such beautiful sleepwear that you can actually venture outside wearing the luxurious silk pyjamas as Sofia Coppola does. Additionally, the sleepwear brand has expanded and offers children's wear, women's daywear, and now, homeware.
Influencepreneurs like Blanca Pérez-Cabrero, Poppy Delevigne and Constance Arnoult are fans of the label's romantic floral dresses. Similarly, the British TV presenter and fashion journalist Louise Roe and actress Nell Hudson also wear luxurious sleepwear and dresses by Yolke.
What makes Yolke so special?
Ella Ringer founded in 2013 the British fashion brand that specializes in joyful, bright prints. Yolke uses a unique blend of stretch silk to make luxurious sleepwear that is classic with a twist. The fun prints are reproduced on timeless dresses, shirts and shorts that are perfect for spring and summer, but also on tablecloths, napkins and cushions.
Luxurious and eco-friendly
Since 2019, the brand offers a sustainable ready-to-wear collection using plant-based fabrics locally sourced. Family-run factories produce in Europe the luxurious sleepwear and daywear for Yolke. 
Slow fashion
Additionally, during the lockdown, Yolke started producing limited-edition dresses and luxurious homeware using left-over materials from past seasons and excess fabrics from pyjamas. Consequently, the collections are smaller and sell faster, allowing the brand to follow the correct season instead of the fashion week seasons. In fact, several designers are choosing to slow down the frantic rhythm of fashion. For example, Armani and Versace presented fewer looks at PFW SS21. Additionally, Comme des Garçons and Saint Laurent pulled out of the event to lead their own rhythm.
Dreaming of garden parties
The chic linen tablecloths and napkins make me dream of luxurious picnics and garden parties, wearing Yolke matching sleepwear, of course. By the way, the brand's bold florals are one of the main trends for spring 2021.
Our editors select independently all products featured on Notorious-mag. However, when you buy through our links, we may get a commission.
[fvplayer id="163″]
Title photo @yolke.