#CloseEyeOn: following willsnotebook Instagram 
For jewellery addicts.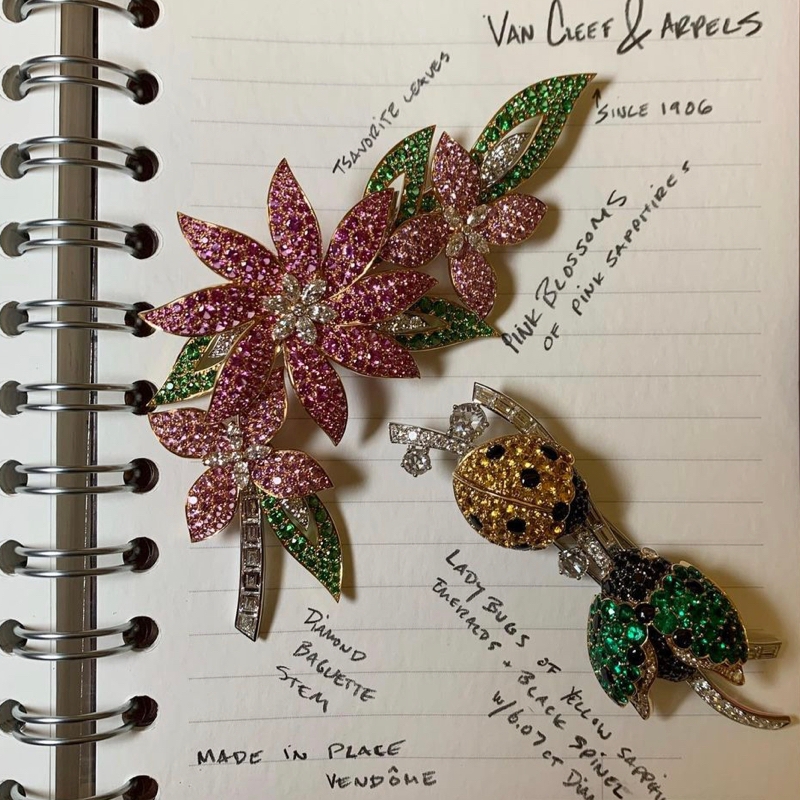 If you love jewellery as much as we do, and enjoy beautiful photos of amazing pieces, you must follow willsnotebook Instagram ASAP. The editor of jewels, watches and style, and contributor of Town & Country Magazine, Will Kahn, presents stunning jewellery pieces under the hashtag #willsnotebook on Instagram.
What makes #willsnotebook so special on Instagram
Besides the obviously fabulous jewellery that he curates, what drew our attention to willsnotebook Instagram account is the way Will Kahn presents the pieces. The Fashion Market and Accessories Director photographs for his Instagram the amazing jewellery pieces on a lined notebook. Then, he writes around each piece with a pencil all details of that jewel. Kahn states information such as the name of the designer, gemstones, carat weight, the metal and so on. Each shot is not only beautiful but also informative like an infographic. And the lines of the notebook give us an idea of the actual size of the jewellery pieces.
How was willsnotebook Instagram born?
Will Kahn tells it all began while shooting jewellery pieces for a magazine. Some fire opal earrings by Irene Neuwirth didn't make the shot. But he found the jewellery so amazing he decided to post them on Instagram hence creating willsnotebook.
Kahn always carries with him a notebook where he writes his to-do lists, meetings, etc. So he laid the earrings on a page of the notebook for a lighter background. And since he had all the information about the earrings for insurance purposes, he wrote them down around the earrings. That's how he found the magic recipe for the amazing jewellery shots he posts with the hashtag #willsnotebook on Instagram, that don't require a model to wear the rings, necklaces and earrings he photographs. 
Will Kahn's choices
You will find amazing jewellery pieces, especially earrings, on willsnotebook Instagram. Kahn likes to shoot jewellery that has some history or interesting materials that he can explain, like Anabela Chan, who uses recycled aluminium. Iconic jewellery designers such as Chopard, which uses fair mined gold, and Buccellati are featured on @willsnotebook. And also David Webb and Bibi van der Velden, who has one of the Instagram accounts influencing trends.
A bit more about Will Khan
The American Will Kahn was born in Texas and graduated in Journalism, Communication and Arts at the Washington and Lee University. Alongside creating willsnotebook Instagram, Khan has also worked for several magazines, for example, Vogue Teen and W Magazine. Additionally, he was appointed as Market Director of Fine Jewellery at Moda Operandi, the luxury e-tailer. Kahn's fantastic curation and his fine eye for jewellery make the hashtag #willsnotebook worth following.
Do you know why statement rings are called cocktail?
[fvplayer id="86″]
Title photo @willsnotebook