#CloseEyeOn: Effortless chic label Bernadette Antwerp 
Silk dresses for X-mas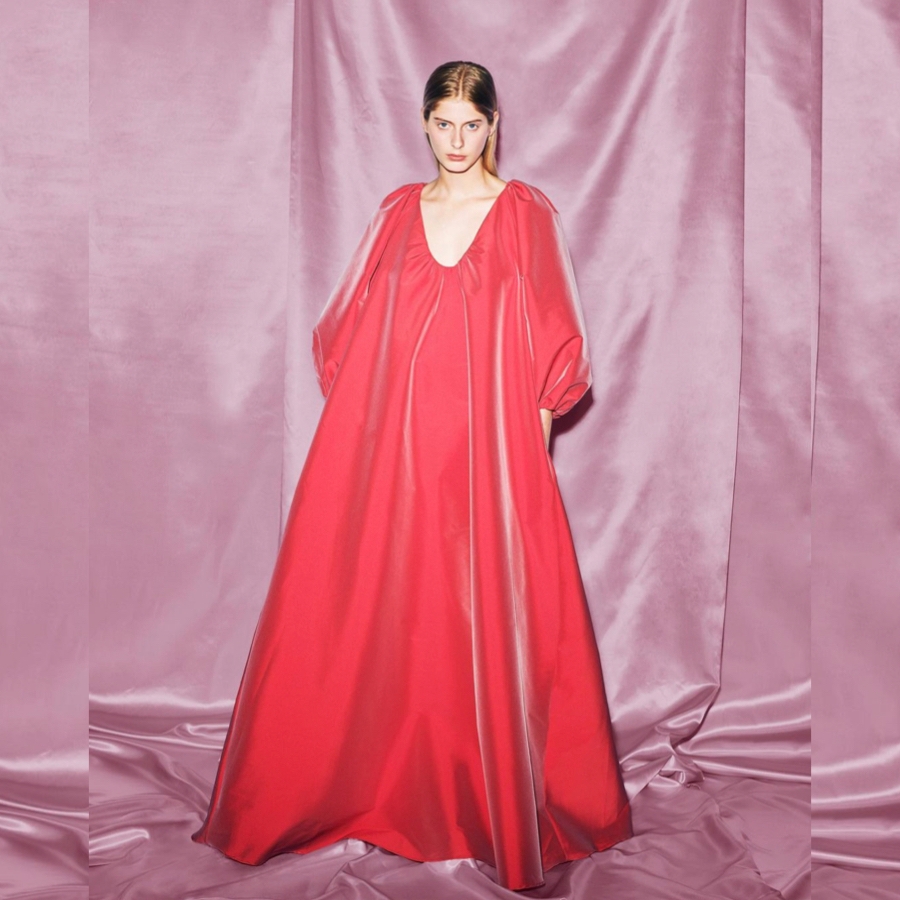 When it comes to effortless chic fashion, the Belgium mother-and-daughter label Bernadette Antwerp is definitely one to keep a close eye on. And if you're looking for fashion inspiration for Christmas, look no further; their ageless and effortless silk dresses are perfect for the celebrations.
Bernadette Antwerp signature style 
Soon after Charlotte de Geyter and her mother – and muse – Bernadette launched the fashion label, their flattering silk dresses with hand-drawn prints and ageless shapes have become a must among the fashion set. The duo says they find inspiration for the feminine and effortless garments of Bernadette Antwerp in the collection of chic vintage lingerie, robes and nightgowns they've amassed over the years. The delicate floral prints are hand-drawn by Charlotte, who graduated from the Royal Academy of Fine Arts. Bernadette's flower garden serve as inspiration for the floral prints. Read more about how the Belgian label began in Bernadette, the mother-daughter luxury silk dresses label.
Timeless, seasonless and ageless
Uniting their experience in fashion and personal visions, the effortless chic Bernadette Antwerp collections are ageless. In other words, they create luxurious garments that suit all ages. The Belgian label is for all women; from young girls like Charlotte to mature women like Bernadette. And because they don't follow trends, you can wear Bernadette Antwerp silk dresses and garments at any season. And for many years to come. Additionally, the silk dresses with clean and classic silhouettes are versatile. They are ideal not only for Christmas and special occasions. You can also wear the label's chic silk dresses during the day, paired with chunky ankle boots and jackets or coats, for effortless autumn looks. 
Bernadette Antwerp new collection
The PS21 collection is just wonderful and perfect for Christmas. The two designers created pieces with exaggerated volumes, oversized bows and drapes, and vibrant, joyful colours. Bernadette Antwerp new collection is more than effortless; it's festive, with dresses in dramatic silhouettes and glamorous materials like Italian silk, taffeta and chic velvet.
We selected pieces that will make you shine, whether you have a big or small Xmas celebration.
Our editors select independently all products featured on Notorious-mag. However, when you buy through our links, we may get a commission.
Photo @Bernadette Antwerp Art direction and styling @gijsjeribbens Photography @mrferryvandernat Model @lisrutten
Hair & make-up @suzanneverberk Production @annegoossens_com Digital operator @houtmanvincent Assistant styling @michielheems