New in The Outnet: 5 classic Fall outfits from the giant outlet 
Up to 70% off.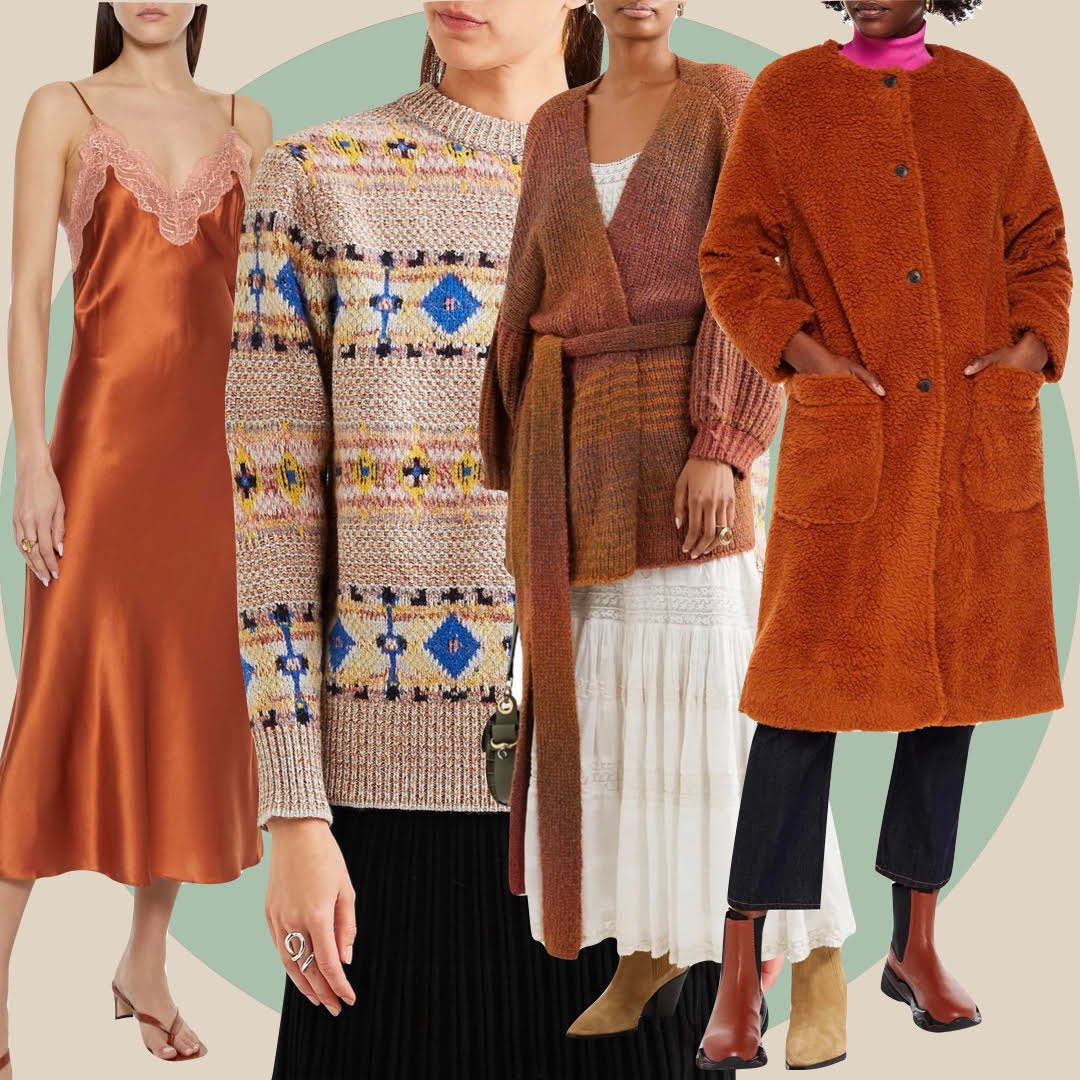 The Outnet is fashionistas' go-to outlet to shop luxury fashion from over 350 designer brands at up to 70% off. So, to refresh your wardrobe and prepare for the new season, we scoured The Outnet and handpicked classic and affordable luxury fashion staples for five timeless outfits following the Fall 2021 trends. Above all, we made sure to choose good-quality wearable pieces that you will wear over and over again. That is because we believe in buying less and buying better to have a long-lasting, sustainable wardrobe. So, from corduroy blazers and denim jackets to florals and satin slip dresses, not forgetting to add a splash of colours, here's all you need from The Outnet for five classic weekday fall outfits. And your wardrobe will look much more expensive than really is.
(This article was updated on the 18th of October 2021)
We select independently all products featured on Notorious-mag. However, when you buy through our links, we may get a commission.
1- Corduroy blazer
Earthy tones are classic and easy-to-wear colours for fall. We picked straight-legged trousers in light beige that are super versatile and a pullover with a hand-made, artisanal feel, a trend you will see not only in autumn but also in winter 2021 – 2022. This beige corduroy blazer has a retro '70s vibe that will add coolness to any fall outfit. On top, it is 50% off. Paired it with a luxury cashmere cap, and add a touch of colour to your outfit with the affordable Acne yellow aviators we found. We love this look because it is relaxed and perfect for your errands in the city and the weekend in the countryside as well.
2- Denim on denim
When putting together an all-denim outfit, combine indigo pieces with the same wash and shade as it looks chicer. In fall 2021, jeans come with extra-wide legs that you can wear with cowboy boots, chunky Oxfords or heeled loafers. Check here the top brands to find the perfect jeans. Also, pay attention to details such as this shirt's gathered shoulders that make the garment more luxurious, although the price is super affordable. Additionally, add an embellished bag to elevate the denim look. And don't forget a stylish scarf and bucket hat to complete your fall outfit. All denim outfits are perfect uniforms for when you 'having nothing to wear.'
3- Floral dress
Florals will be everywhere this fall. Consequently, we chose a midi Rixo dress with a perfect cut that looks great with cowboy boots, an A/W 2021 must-have. Layer a chic double-breasted blazer over it, and for extra fashion points, go for an oversized model as we saw in the streets of Copenhagen during CPHFW S/S 2022. Add a cosy cashmere scarf to keep you warmer in the evening. And because animal print never goes out of fashion, you'll carry this zebra bucket bag for several seasons. The floral dress is a joker in your wardrobe, very appropriate for the office, and it can be dressed up for the evening with fancy accessories. All the pieces from this set are with a 50% off!
4- Splash of colour
Fashion designers brought lively colours to brighten up fall and winter days. Check, for example, Pierpaolo Piccioli's colour-blocking lesson in his Fall 21 Couture collection for Valentino. In the same vein, we chose from The Outnet fall pieces to create classic outfits in colours that, when combined, look fabulous and expensive but are affordable. For example, the crystal-embellished barbell detail gives this bright green sweater a luxury feel. We also found a similar green crochet pullover very chic. And so do the beautiful sleeves of the lavender cashmere knit. Next, create a polished look by pairing the comfy knitwear with an eye-catching silk maxi skirt and ruched satin pumps. Finally, complete your fall outfit with a satin clutch that brings the two colours together.
5- Satin slip dress
As we saw at Victoria Beckham S/S 22 runway show, slip dresses are here for the long run, so consider investing in a good-quality luxury designer piece that The Outnet sells at an affordable price for chic fall outfits. The secret to wearing a slip dress in fall is layering. In other words, pair it with warm boots and wool cardigan, coat and scarf. By the way, do you know the difference between Cashmere, Mohair and Shetland wool? A satin slip dress is a winner outfit for a night out; sexy enough and relaxed at the same time.
Finally, would you like to know the secret to along, happy and healthy life? Watch our video.
[fvplayer id="307″]