Chloë Sevigny redefines maternity wear 
How to look cool when expecting.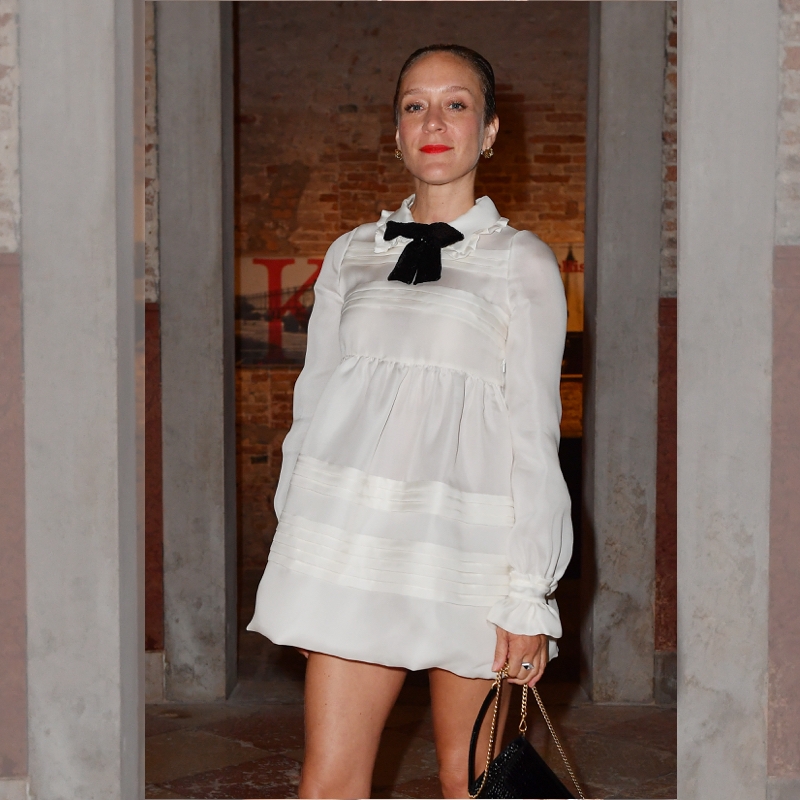 Chloë Sevigny has been a style icon since she first started her modelling and acting career in the '9os, but now, during her pregnancy, we love her style even more.
The New Yorker It-girl has always had an effortlessly chic and modern style, whether in red-carpet looks or street style outfits.  And she's managed to translate her experimental cool fashion sense to her maternity wear.
The mother-to-be announced on Instagram (where else?) her pregnancy back in January, with a series of photos shot by none other than film director and close friend, Jim Jarmusch. Since then, she's been showing with pride her baby bump. How cute is a pregnant woman in a bikini?
Sevigny's bump has become her coolest fashion accessory. In fact, she highlights the round belly wearing tights dresses like the one she paired with a bomber jacket to add some edge to the romantic floral number.
Chloë also displays her baby bump proudly when wearing trousers, instead of trying to hide it as most moms-to-be do.
We see a heavily pregnant Sevigny posing for the lens of William Strobeck wearing a T-shirt by Supreme and Richardson featuring artwork "Unconditional" by Mario Sorrenti.
The expecting It-girl looks fab in the white lace dress and leopard mules. She adds a pop of colour with a bright red bag.
Sevigny is a pro when it comes to layering, even when pregnant. Here, she wears a Chloé mini dress over trousers and a denim jacket under an oversised bomber jacket.
Attending Miu Miu "Women's Tales" dinner and party, the stylish mother-to-be wears her jacket open, so as to show off her baby bump, very apparent in tight Miu Miu pants.
Not fitting in your favourite outwear anymore because of the pregnancy? No problem, just do as Chloe Sevigny and wear it open to flaunt your growing belly in a tight dress. For extra fashion points, pair an evening dress with a tartan coat like this Simon Rocha.
Photo courtesy of Miu Miu