Chaumet in Majesty – Jewels of Royals since 1780 
Diadems and tiaras.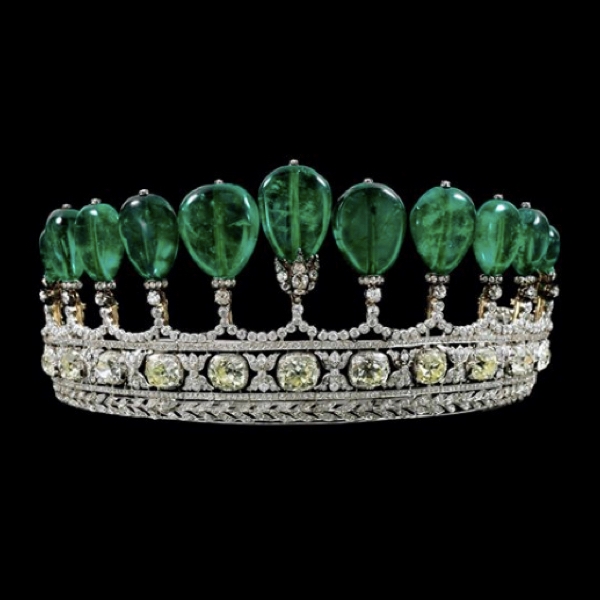 Chaumet presented an exhibition on the art of the diadem in Monaco, displaying fabulous head jewels the French high jewellery house has created since 1780 for royals like empresses, queens and princesses.
The exhibition curators are two experts on royal courts, the journalist Stéphane Bern and the jewel historian Christophe Vachaudez. They divided the 250 head jewellery pieces into six major themes that took you on a journey through the history of this symbol of power, from the 18th century to today.
Certainly, all the jewels displayed at the Grimaldi Forum in Monaco, under the patronage of Prince Albert II, come from Chaumet's collections, museums, private collections and great European royal families.
Several tiaras were made to be worn in different ways, becoming a choker, necklace, bracelets and brooches. Above all, transformable jewellery shows the exceptional craftsmanship and virtuosity of Chaumet. One of the diadems on display was designed to be also worn as a long necklace or choker. However, as the generations passed by, the family members forgot the different ways to wear this jewel. Chaumet revealed them once again in this impressive exhibition of royal jewels.
A symbol of power
Since the ancient Romans and Greeks, royals have worn tiaras and all kinds of jewels as a symbol of power. Napoleon opened the exhibition with his gold leave tiara. His wife, Empress Joséphine, was Chaumet's first great client; after her, many European courts followed. Diadems became a symbol of wealth and success of the bourgeoisie as well.
A symbol of love
During the 19th and 20th centuries, it was a tradition for the bride to receive a basket full of gifts from her future husband. Certainly, among them was the most royal of jewels, a tiara, the symbol of the union of the two families and the crowning of two people's love.
The identity of grand families
Head jewels have passed down from one generation to the next in royal and aristocratic families. Some of the tiaras were reworked to suit the style of the time better. Others were made into several pieces to be shared with family members, carrying history and memories throughout several generations.
Today, head jewels like tiaras are worn in wedding ceremonies and festive occasions, not only by royal families. Although diadems are a sign of power, they're also a statement of personal style. Who can ever forget Princess Diana wearing an art-deco emerald and diamond choker across her forehead instead of a traditional tiara, earning the name "Disco Di"?
Do you know why statement rings are called Cocktail Rings? Find out in the video below.
[fvplayer id="260″]
20th-century tiara by Chaumet. Photo courtesy of Chaumet