Camel colour outfits – The vitamin C for winter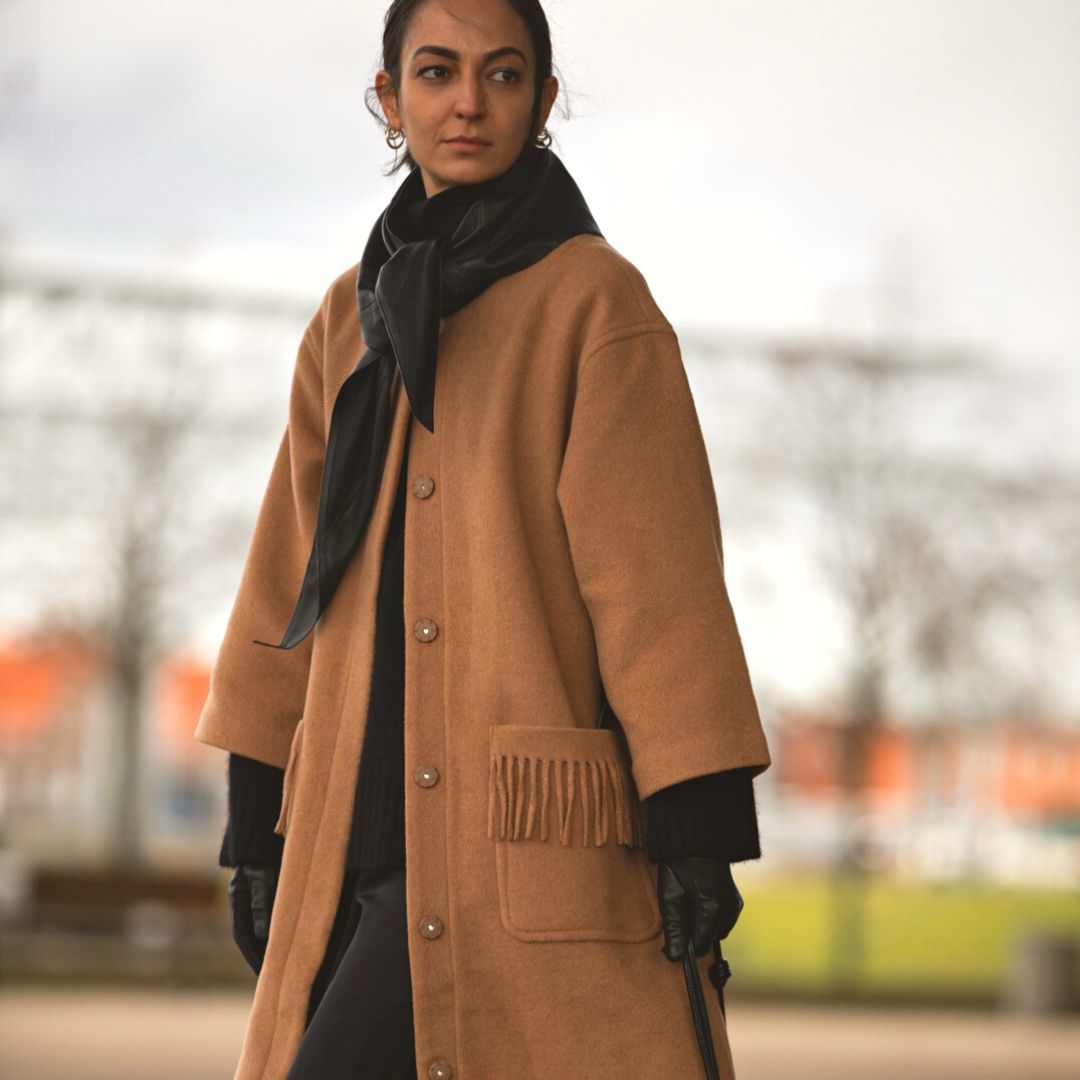 Winter is just around the corner, and you'll need to boost your immune system to maintain a good mood when sunshine becomes rarer and rarer. And that brings us to the camel colour outfits. Also known as caramel, this colour is warm, cosy, and neutral; in short, all the qualities we need to survive a cold winter.
Camel colour also boosts any outfit because the piece will always look chic and more expensive than it really is. So, following the heritage trend, which will accompany us for a few more years, this colour should be a staple in a smart wardrobe.
Also, consider that the camel colour goes with all the bright colours we saw on the AW 22-23 catwalks. Designers like Max Mara, Isabel Marant and Victoria Beckham presented in their collections looks combining caramel and red, caramel and blue, pink, orange and black. In short, a fashion-conscious person needs to have something camel to wear. And if you already have the basics for a chic and versatile wardrobe but are looking for a camel-coloured jacket, trousers, or knitwear, then you're reading the right article. We've done the hard work for you and selected some of the best online shops for timeless, chic, affordable camel pieces.
Notorious-mag may get a commission if you purchase something through the links in this post.
Coats
A coat is a great piece to create chic camel colour outfits. And if you want to see more coats, click on our article – #WinterFix – The most beautiful winter coats.
Trousers
If you want to see more trousers, click on our article – Love & hate – Cargo pants will be hot in Fall 2022.
Knitwear
If you want to see more pullovers, click on our article – Yippee! It's time for new pullovers.