#MyNewFavourite – brown corduroy for winter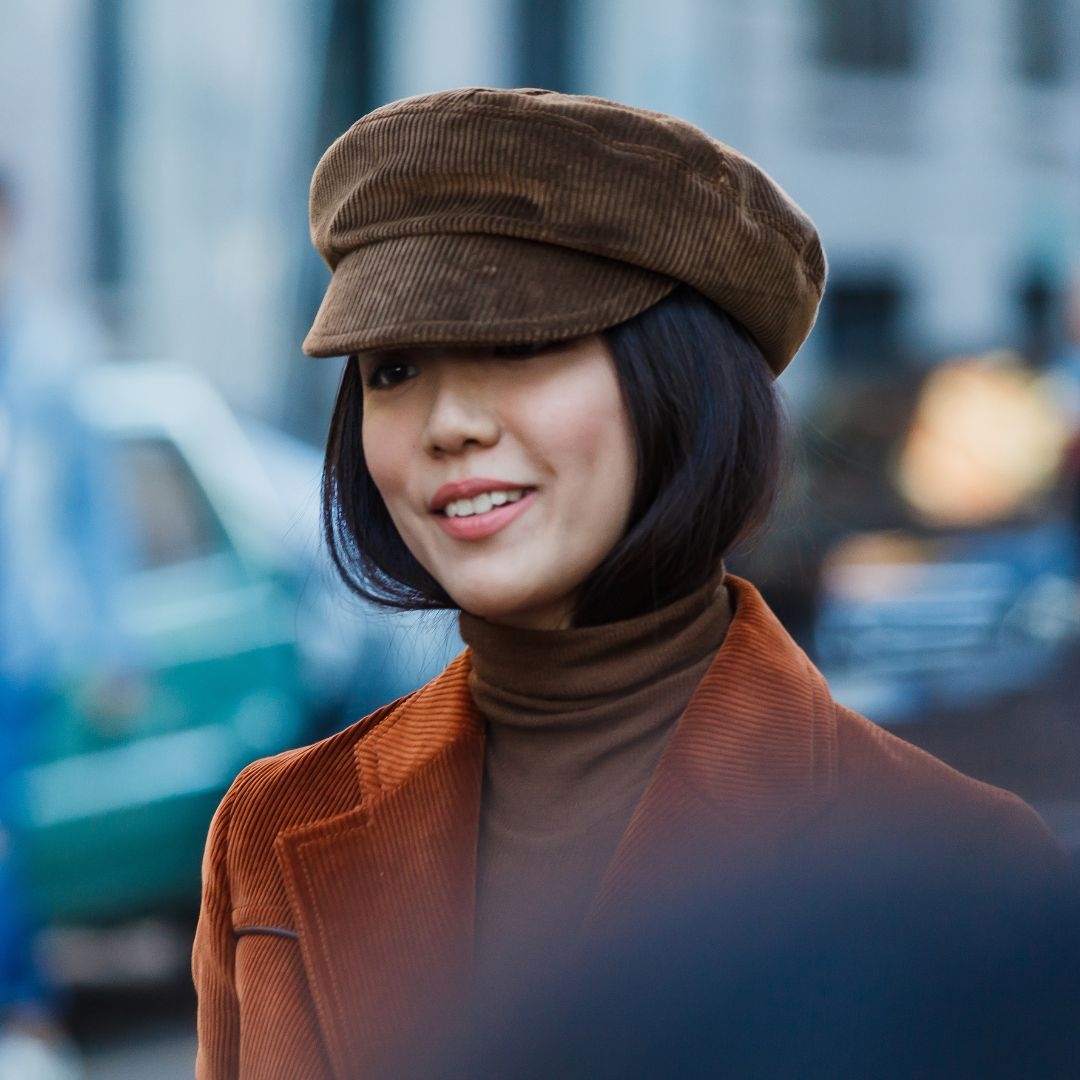 Do you love brown corduroy? If so, you're in good company! Corduroy pants and jackets have been around for generations and are still a popular option for both men and women. Though its popularity has ebbed and flowed over the years, corduroy is once again becoming a popular fabric choice for clothing. The repetition of the cords or "wales" in a corduroy fabric and its textured surface make it a unique and stylish material. In this article, we'll look at the fashion history of brown corduroy. We'll also discuss where they are seen today and who's wearing them. So why wait any longer? Let's get started!
What is corduroy, and where did it come from?
Corduroy is a type of material made from cotton or wool. The fabric's name comes from the French word "Corde du Roi," which means "king's cord." The cords or "wales" in corduroy fabric are created by inserting yarns into the material from the backside. These yarns stand up from the fabric's surface and are usually cut at an angle. This creates the characteristic wale or corduroy look.
The first corduroy trousers were likely created in the 18th century. It's thought that English country gentlemen originally wore them as a hunting attire. The cords in the fabric helped to brush away any debris caught on the pants while out in the woods.
In the 19th century, corduroy became more popular as a type of workwear fabric. It was used for making overalls, jackets, and pants for labourers and merchants. The thick material was durable and could withstand a lot of wear and tear.
Corduroy trousers became more mainstream in the 20th century. In the 1960s, they were popular among British Mods as part of their "uniform." The pants were also popular among American hippies. In the 1970s, corduroy was used for making leisure suits for men. These suits were usually made in earthy tones, such as brown or olive green. Corduroy continued to be popular in the 1980s and 1990s.
How have brown corduroy been styled over the years
In the 18th century, corduroy trousers were usually made in a dark brown or green colour. They were worn with a white linen shirt and a waistcoat. In the 19th century, corduroy pants were often seen as workwear. Therefore, they were usually styled with a plaid flannel shirt, a denim jacket and pullover.
American 70s preppy style

In the 20th century, corduroy were worn in various ways. In the 1960s, British Mods would style them with a button-down shirt and a skinny tie. American hippies would wear them with a peasant blouse or a tie-dye shirt. In the 1970s, men often wore them as part of a leisure suit. The pants were usually paired with a shirt and jacket. In the 1980s and 1990s, corduroy were often seen as part of a preppy look. They were worn with a button-down shirt, a sweater, and loafers.
Favourite brown corduroy style
Carolyn Bessette-Kennedy Carolyn Bessette-Kennedy, muse of the new age of minimalism, wore brown couduroy trousers with a black turtleneck pullover. And there's nothing more current than this combination.
Recently, Sienna Miller was spotted wearing her maroon corduroy trousers with a green nylon bomber jacket.
As you can see, brown corduroy trousers and suits have been worn by many people over the years. They are a versatile and stylish clothing choice that can be dressed up or down depending on the occasion. Whether you're a Mod, a hippie, or a preppy, there's a way to style corduroy pants that will suit your personal style. So go ahead and give them a try! You might just find your new favourite pants.
Notorious-mag may get a commission if you purchase something through the links in this post.
Why do I love brown corduroy so much?
Nothing says comfort and style quite like a good pair of brown corduroy pants or jacket. The soft fabric is perfect for lounging around at home or running errands. And the rich brown colour is perfect for pairing with a variety of different tops. The options are endless! Whether you're looking for a casual outfit or something more formal, there's a way to style brown corduroy pants that will suit your needs. So why not give brown corduroy pants a try? They just might become your new favourite go-to clothing item.
 

Featured image @shutterstock