Breitling x Drest: Luxury brands are betting on gamification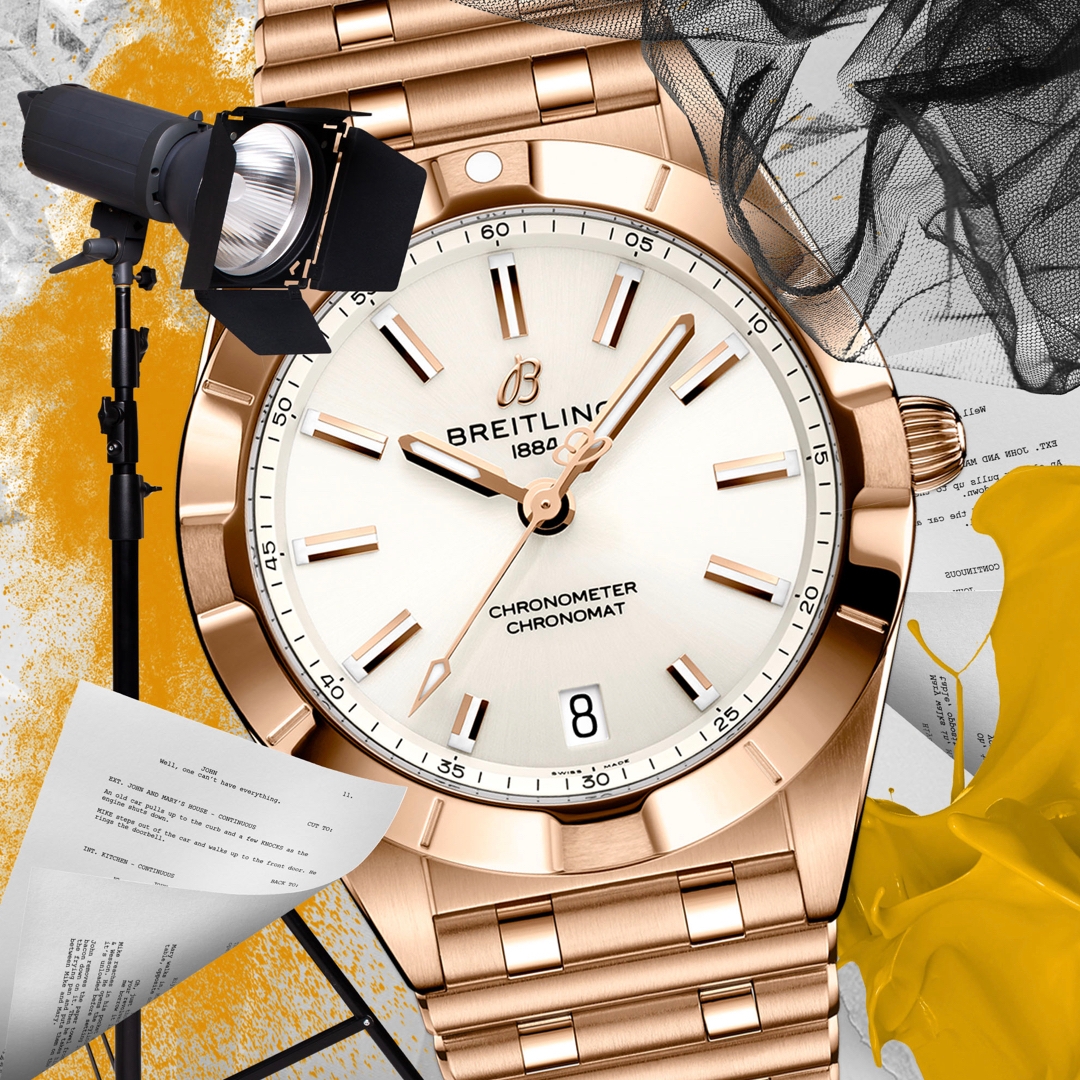 As the luxury Breitling women's watch makes its way into the virtual wardrobe of DREST with its Chronomat collection, we see more and more high-end brands betting on gamification.
What is DREST?
This is the first interactive luxury fashion mobile game where you can become a virtual fashion stylist. DREST is a highly immersive game that allows you to build mood boards and photo shoots using real-life products like watches from the Breitling Chronomat collection. Models such as Irina Shayk, Imaan Hammam, Doutzen Kroes, and Natalia Vodianova are the avatars you can choose from to dress. And besides Breitling, over 200 luxury fashion brands are already available on Drest. For example, Prada, Stella McCartney, Burberry, Valentino, and Gucci have already partnered with the gaming app.
We are very excited that Breitling, and specifically our new Chronomat for Women collection, will become a part of Drest vast virtual wardrobe.

Tim Sayler, Breitling Chief Marketing Officer.
Why specifically the Chronomat for Women?
The heritage brand Breitling selected for DREST the sporty luxury watch with a retro feel because players can choose from its many versions. The Chronomat for Women collection includes watches in stainless steel, bicolour, and 18-karat red gold. Additionally, there are lacquered dials in white, pale green, midnight blue or copper. And diamond-set bezels and indexes for the virtual stylists who like some bling.
Outside the gaming world, the beautiful watch is already a hit with members of Breitling's Squad. Three powerful women; the ballet dancer Misty Copeland and actresses Charlize Theron and Yao Chen, are its ambassadors.
It's really a fun way to experience the latest in luxury, and we believe Breitling has a role to play in that world. It's a great chance to introduce our beautiful women's watches as well as our Spotlight Squad members to DREST's online community of fashion-forward individuals.

Tim Sayler, Breitling Chief Marketing Officer
Gamification and luxury e-commerce
Drest's creator, Lucy Yeoman, realized the potential of gaming years ago when she saw the huge amount of time her friends spent growing virtual gardens on FarmVille. So, the former Editor-in-chief of Net-a-Porter and Harper's Bazaar UK decided to combine the world of gaming and fashion. As a result, Drest has about a million users who can have fun playing and competing while brands like Breitling introduce products that players can buy.
The gaming world is a massive potential field, especially in times of COVID and social distancing. As people spend more time at home, social media and gaming are natural answers to boredom. We saw the rise of TikTok and how it's become an important tool for the fashion world. The same is happening now, with luxury brands betting on gamification. In fact, this is not surprising, considering that 63% of mobile gamers are women, and it's no secret we love to shop.
In 2019, Louis Vuitton partnered with League of Legends and launched a real-life capsule collection and in-game prestige skins. Soon after, Marc Jacobs, Valentino, and Anna Sui created looks for the game Animal Crossing. Likewise, Parfums Givenchy and Gillette Venus offered beauty products to the players' avatars.
To sum up, luxury brands can take e-commerce to the next level with gamification. That is because gaming offers a fun and interactive modern-day shopping experience to their clients. Additionally, brands can reach a younger generation of potential new clients.
Our editors select independently all products featured on Notorious-mag. However, when you buy through our links, we may get a commission.
Watch the video below and see how powerful women have a signature style.
[fvplayer id="123″]
Photos courtesy of Breitling