Borat's Daugther: All about actress Maria Bakalova 
Rising star.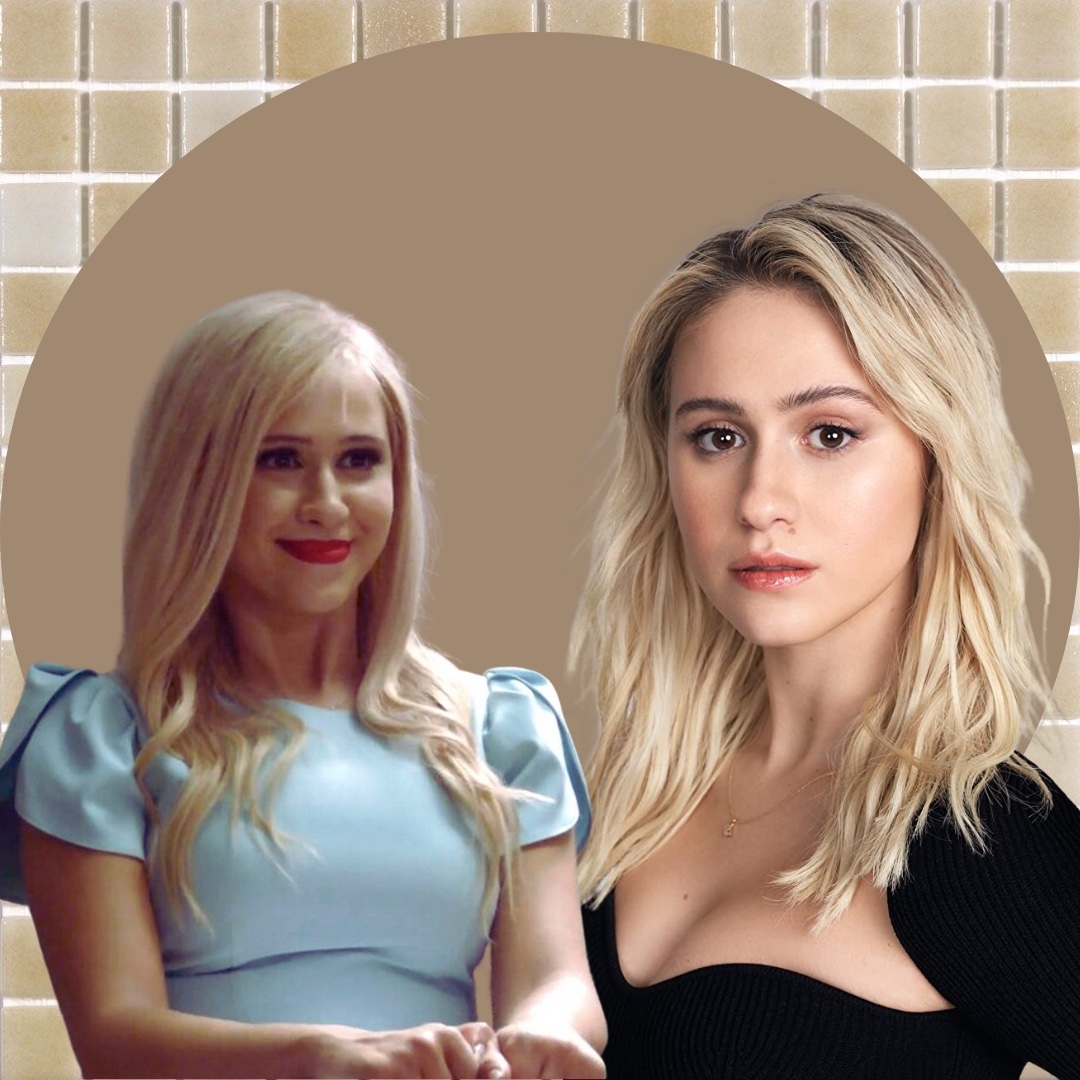 Borat's daughter, actress Maria Bakalova is taking the world by storm. The breakout star won the 2021 Critics Choice award for Best Supporting Actress and is now nominated for an Oscar. But what do you know about her? Find out how she got cast for the role of Tutar and her fashion style.
Who is Maria Bakalova?
The 24-years old actress comes from Burgas, Bulgaria. It's where she developed an interest in singing and playing the flute as a child. In an interview Maria recalled her doodling "Hollywood" under her school desk at the age of 12. Then as a teenager, she introduced herself on her first Facebook profile as "I'm going to be a great movie star someday". Defacing school property is not cool, but – well done for the rest, Maria!
How did Maria Bakalova end up being cast for Borat?
A week before her graduation from Bulgaria's National Academy for Theater and Film Arts, Maria heard about Borat's audition. However, it was the last day when they would accept tapes. Therefore, in the early morning following her prom, she filmed a couple of videos with her phone after a long night of partying and sent them. Coming from a rather small Eastern European country, little did Maria expect to be cast for a Hollywood production. 
So, when Borat's casting director first invited her to meet in person, Maria was fairly doubtful. She thought it was a human-trafficking scam. Yet, when the film crew asked her to fly to London to meet Sascha Baron Cohen, Bakalova couldn't miss the opportunity. She went through many follow-up auditions, which included doing "crazy things" like attempting to eat a fish from an aquarium. Eventually, Bakalova landed the role of Borat's daughter, Tutar, and the rest is history.
It was during her screen test days when she came up with her character's iconic line: "Why is the sky so low?" – Tutar's reaction upon entering a building with a rooftop for the first time in her life.
Maria's fashion style.
Maria Bakalova did not only steal the hearts of Hollywood stars like Isla Fisher and Jimmy Kimmel, but she also took over the fashion world with ease. In fact, Maria Grazia Chiuri, creative director at Dior, invited the actress to sit in the front row of the brand's Spring/Summer 2021 event. Surely, Bakalova couldn't hide her excitement and acknowledge her admiration for the luxury fashion house. Moreover, she stunned the audience in Dior's 'Alice in Wonderland' -custom gown at the 2021 SAG Awards. 
Bakalova told Vogue about her change of style, going from a punk to a more feminine look and her love for vintage pieces. The breakout star also revealed that she had always been a fashion enthusiast and we saw this one coming. For example, her Miu Miu scalloped faille cady dress was so stylish, yet so simple. Go on, Maria.
Steal her look!
Actress Maria Bakalova has become an overnight success, we're crossing our fingers, hoping for her first Oscar. And we just can't wait to watch her upcoming movie, "The Bubble," directed by Judd Apatow, about actors filming a movie in the middle of a pandemic.
Do you want to watch wonderful gowns inspired by the red carpet?
[fvplayer id="190″]